Now that summer is almost a memory in Kamikōchi, perhaps taking a look back would be a bit interesting. But this time, let's look from a different angle, one that most people are much less familiar with. And just what/where would that be? How about around Myoujin-ike Pond…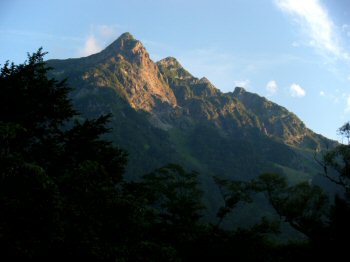 Quite different from the view of the Hotaka Mountains at Kappa-bashi Bridge is the morning sunlight on Mt. Myoujin-dake above. And in the next picture, we can see the mysterious mist rising off of Myoujin-ike Pond.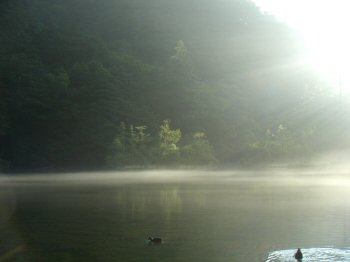 And more mist rising off of the river where the chirping of birds pleasantly mixes with the sounds of the river.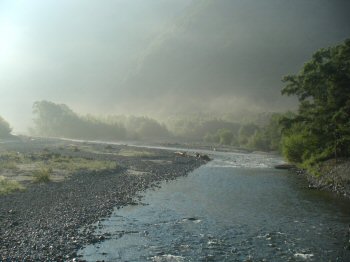 As morning progresses, even more beautiful views like the rays of sunlight below piercing through the mist present themselves.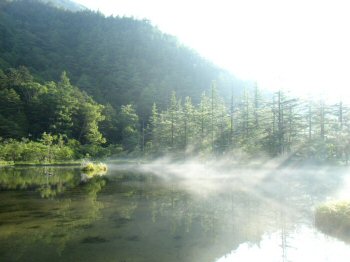 And provided the weather is calm, the reflection of the greenery and mist in the water is like something out of a dream. Breathtaking…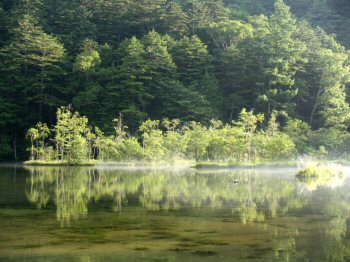 When day finally breaks, taking in the surrounding landscape/mountains is highly recommended.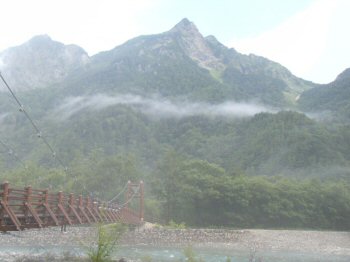 So how about giving the Myoujin area a visit? For those of you planning to stay in Kamikōchi, you would almost be doing yourself an injustice to not visit the Myoujin area in the morning. It's beautiful all day, but going there at the best time warrants an even better time with more impressive views.
Source of Information:
– Myoujin-kan Lodge (http://blogs.yahoo.co.jp/myojin11wane/MYBLOG/yblog.html)