Hello to all of our loyal readers on this fine but chilly November morning!
The last week brought a mix of winter bluster on Thursday and clear autumn skies on Saturday.  The latter was a pitch perfect display of just how sweet a late autumn day can be with the remainder of gold and red leaves on the trees framing the now-snow covered mountain vistas against an azure backdrop.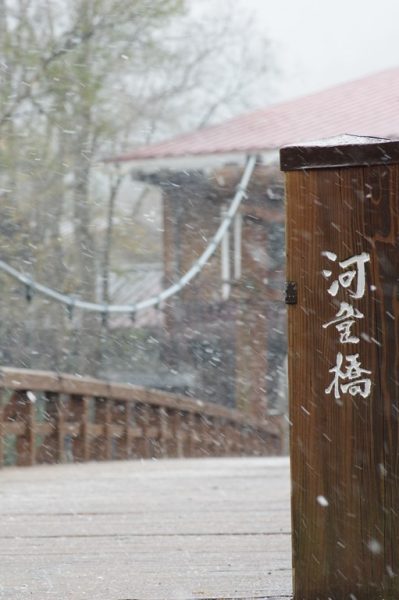 Even as the last glimpse of autumn color us yearning for more of it, the first taste of winter reminds us that the season is in fact coming to a close.  As always, the formal closing of Kamikochi will be celebrated by the "Heizanshiki" cermony on November 15th, at which time visitors will gather for one last day in the park before winter covers it in a blanket of snow.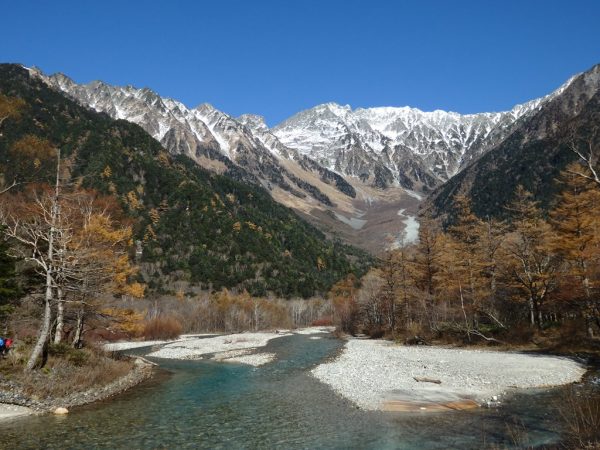 There will also be religious observances in which a Shinto Priest offers prayers in thanks for safe passage through the mountains over the past season.  The experience is a bittersweet one with the appreciative crowds providing a positive accent to the melancholy business of closing the door on a beloved nature retreat for another winter.  But those who celebrate nature sign on the dotted line for this sort of thing.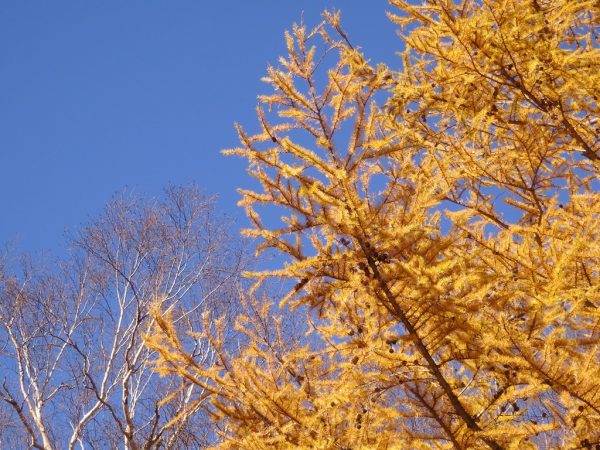 We'll be on hand to cover the final weeks in Kamikochi before closing, but until then feel free to visit our Facebook page with any questions or comments you might have.  We'd love to see your photos as well! (https://www.facebook.com/kamikochi/)
Sources of Information:
National Park Guide website: http://npg-alps.net