Lately, this area of Japan and many others have been seeing a lot of rain. While it may be hard to see the mountains up high, there are some other sights that are definitely worth seeing. Today the sight of mention is the morning mist that rises up from and moves about above the Azusa-gawa River. This morning mist creates a mysterious environment similar with scenery looking ilke that of an oil painting. The pictures really don't do justice, but here you can get an idea of the mist.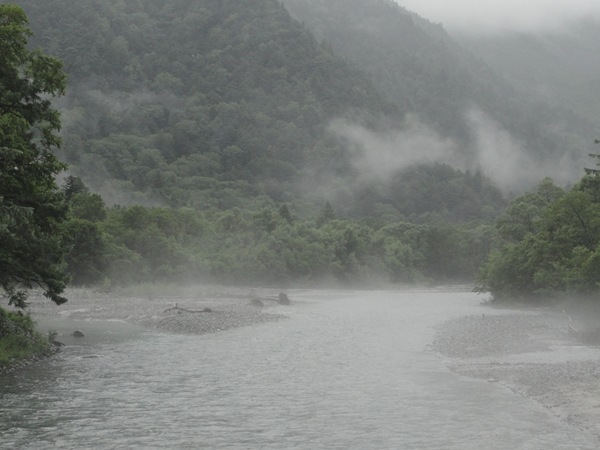 You can literally see the mist rise from the river and see small wispy clouds blow by. The scene is almost otherworldy and something that you can find yourself thoughtlessly staring at.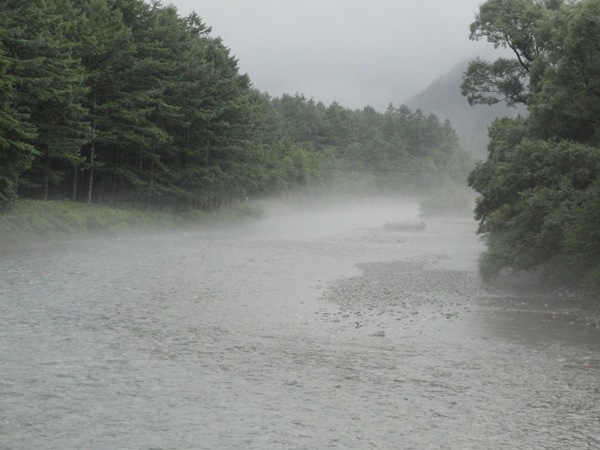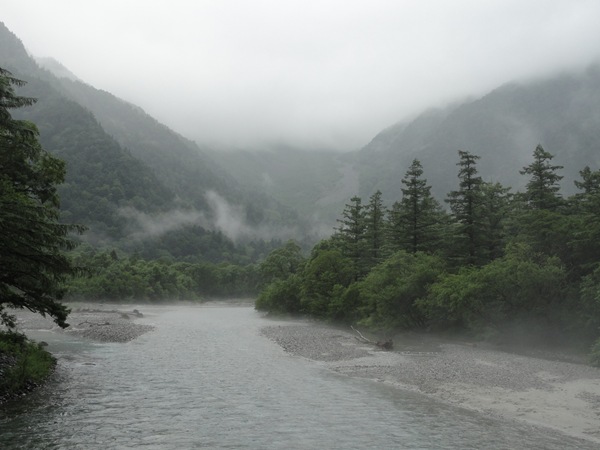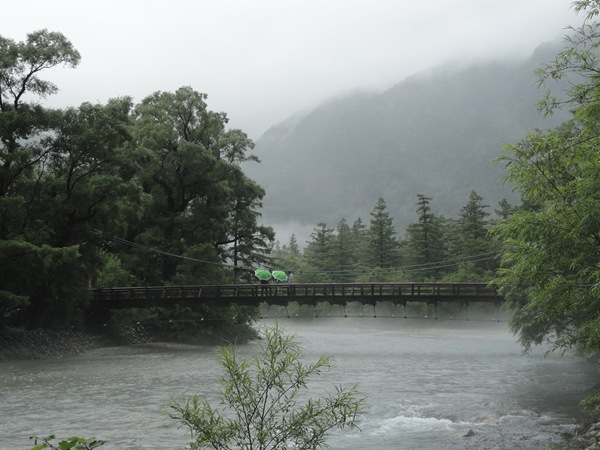 There are a lot of people who make it out to Kamikōchi for a day only to catch the last bus home. Seeing rewarding scenery of this kind, however, is only available to those who stay overnight in the park. Maybe next time you come and stay in rainy Kamikōchi you can catch a glimpse of its mysterious beauty.
Source of Information:
– Kamikōchi Gosenjaku Hotel & Lodge (http://www.gosenjaku.co.jp/)