On Saturday, July 9th, Kamikōchi welcomed a special guest, US Ambassador to Japan, John V. Roos. After the Tōhoku Earthquake that occurred in March and the ensuing problem at the Fukushima Nuclear Power Plant, the numbers of tourists around Japan have dwindled. Worries of high levels of radiation being the number one reason. In Kamikōchi, however, located approximately 300km from the Fukushima reactors, radiation worries are miniscule. With the intention of showing everyone that Kamikōchi is still a safe natural retreat and poses no danger as a tourist resort, Roos visited Kamikōchi for the day with his family.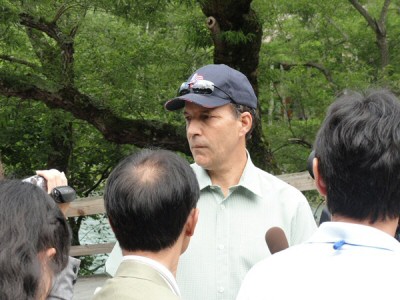 In addition to his main intent, this trip to Kamikōchi was part of his family's private trip. As they say, "All work and no play makes Jack a dull boy." If you have to work, you might as well do it in a nice place. This is something a lot of Japanese businessmen should learn.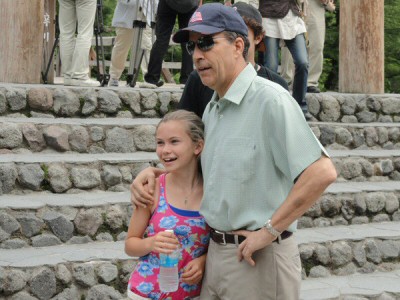 Cool breezes up on Kappa-bashi Bridge… I'm envious.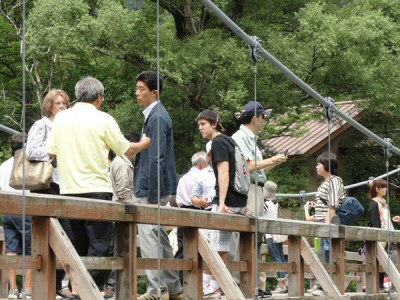 In a year that is only half finished, there have been quite the number of disasters in Japan. With the recent heavy rains and landslides in Kamikōchi on June 23rd and the June 30th earthquake in Matsumoto City, there has been a bit of a shakeup, but safety in Kamikōchi remains unchanged. Feel free to visit with no need for worries.
Source of Information:
– Kamikōchi Gosenjaku Hotel & Lodge (http://www.gosenjaku.co.jp/)