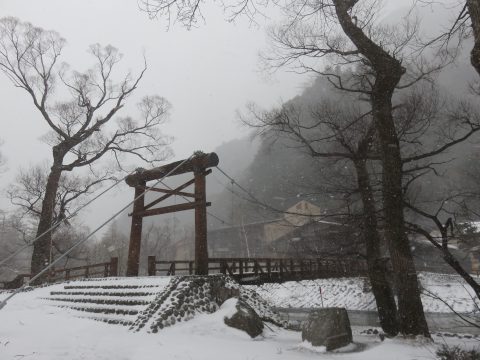 Good morning to all our loyal readers. It's been a while since I logged into WordPress to add add a new blog entry to the pile, but a recent deluge of questions from readers has inspired me to create the latest in a series of "Mailbag" additions to address some FAQs.
For starters, over half of the messages we get are from people wanting to know when the park opens this year. The answer to this question is always the same: Kamikochi's official opening takes place on April 27th every year. However, the Kama Tunnel opens on April 17th every year to allow visitors to access the park by bus or taxi.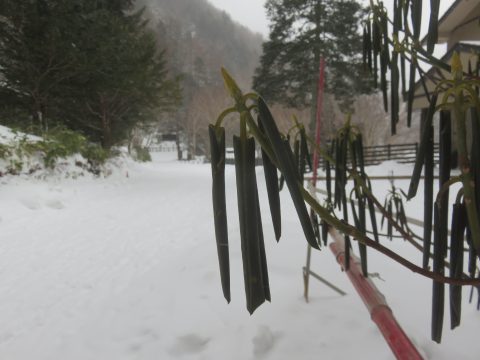 Q: Is it possible to visit Kamikochi before the April 17th early opening?
A: While it's technically possible to take a taxi to the mouth of the tunnel then hike through in the dark, we don't advise it for safety reasons. Details on off season visits may be found here: https://www.kamikochi.org/nature/safety-and-awarenes-are-key-as-winter-nears-its-peak
Q: Can I access all of Kamikochi's hiking trails from the start of the season?
A: Most of the popular trails in central Kamikochi should be accessible from mid-to-late April. This can vary depending on how much snow remains on the paths. Sometimes, for example the path from Kappa Bridge to the Myojin area is clear on one side of the river, but not the other. Due to the likelihood of snowy and icy patches, we recommend that anyone intent on hiking comes with a sturdy set of hiking boots.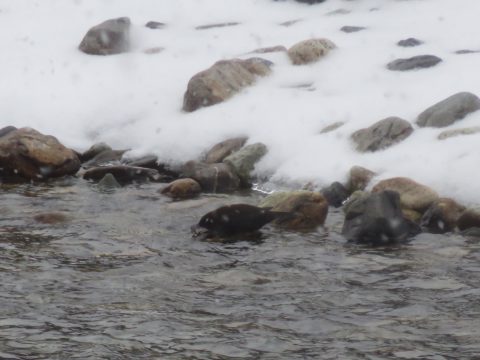 Q: What's the weather like in late April?
A: The weather in late April varies significantly from day to day. On clear days, it can be a comfortable temperature during daytime, but will always be chilly at night. Wet or windy days will be colder and require warmer clothing to remain safe and comfortable. We recommend layering and having a weather resistant jacket on hand. Oh, and be sure to check the forecast on the day. a sunny morning obviously doesn't guarantee a sunny afternoon.
Q: When does the Konashidaira Campground open this year?
A: According to the English language PDF on Konashidaira's homepage, the campsite is open from April 20th to November 3rd this year: http://www.nihonalpskankou.com/common/pdf/EnglishGuide2019.pdf
Q: Can I access the mountain paths from the early spring season?
A: This is a tricky one. Technically, people who are experienced in and equipped for winter hiking can access the paths year round (assuming the weather isn't forbiddingly bad). For most visitors, however, mountain peaks are hard to reach during the snowy season. With enough time and the right equipment (crampons, stocks), you can get as far as the Karasawa Col and spend the night at one of the lodges there. This was my introduction to early spring trekking and I thoroughly enjoyed it.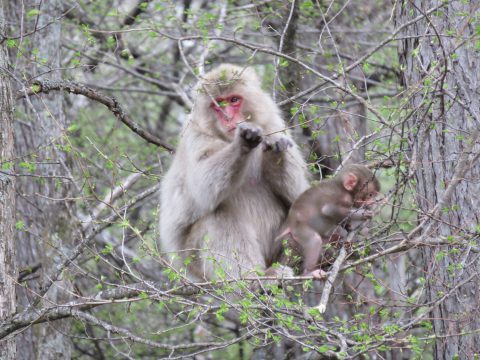 Q: What services are available to visitors who come before the April 27th official opening?
A: Some of the dates on Kamikochi's official site are general rather than specific, but the operating periods for services break down as follows. (Please not that the baggage check may not be available in the first few days after the early opening.):
Kamikochi Visitors' Center
Open from late April to November 15th
Business Hours: 8am to 5pm
Kamikochi Bus Terminal Ticket Window:
Open from mid-April to November 15th
Business Hours: 6am to 6pm
Kamikochi Information Center
Open from Late April to November 15th
Business Hours: 8am to 5pm
Kamikochi Tourism Center
Open from mid-April to November 15th
Business Hours: 5:30am to 7pm
Kamikochi Post Office:
Open from April 27th to November 15th
Business Hours 9am to 5pm
Kamikochi Luggage Check Service
Open from April 27th to November 15th
Business Hours: 6am to 5pm
Tokyo Medical School Kamikochi Medical Center
Open from April 27th to November 15th
Hours of Operation: 9am to 5pm
Matsumoto Police Department, Kamikochi Branch
Open from late April to November 15th
Hours of Operation: 8am to 5pm
And with that, we conclude this installment of Mailbag. Thanks as always to the bloggers at National Park Guide for allowing us to use images from their wonderful website.
Source of Images:
National Park Guide Kamikochi blog: https://npg-alps.net/blog/today/22293/