General
+
When is Kamikochi open?
It is open from mid-April to mid-November. During the winter, all shops, hotels and other facilities are closed. The area can be accessed on guided tours. See the
Chubusangaku National Park – Southern Region official website
for details.
2019 Season: Bus services from Matsumoto to Kamikochi are scheduled to begin on April 17, but not all facilities will be open then. (see
here
for details). The park will officially close on November 15. If you are thinking of entering the park in the winter, you should consult with a guide about possible
activities
.
+
When is the best season to visit Kamikochi?
The green sprouts of spring (May to June), flowers in summer (July to August), and fall leaves (October) are the most popular seasons to visit.
+
Can I use a JR pass to get to/from Kamikochi?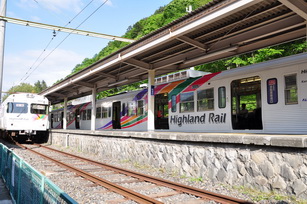 No. The local buses and the Matsumoto Dentetsu train line is operated by a private company (Alpico), so the JR pass is valid only to Matsumoto or Takayama and does NOT cover the train and bus from there to Kamikochi. However, Alpico does offer a convenient 2-day or 4-day pass, which is a bargain if you also plan to visit the neighborhood.
+
What if I'm going to arrive at Kamikochi late in the evening?
The gate to Kamikochi closes at 7 p.m. in the spring/autumn and 8 p.m. in the summer.
+
What time does the last bus leave Kamikochi?
The last bus leaves from Kamikochi Bus Terminal around 6 p.m., but be sure to double-check this.
Accommodation
+
Is it OK to extend the hotel check-out time?
Some hotels offer a late check-out until 12 noon. However, this service may not be available during peak season.
+
How much does it cost to stay at Kamikochi?
Kamikochi has a great range of facilities to suit every budget from Konashidaira Campsite to the Imperial Hotel.
+
Is there a cancellation fee?
Yes, most places have a cancellation fee from 30% (3 days before) to 50% (on the day).
+
Will my room have a bed or a futon?
Both Western-style beds and traditional Japanese-style futons are available.
+
Is Kamikochi easily accessible for wheelchair travel?
Yes, there are barrier free trails and some hotels offer a private wheelchair service.
+
Can I bring my pet to Kamikochi?
No, Kamikochi is in a National Park Special Protection Zone. No pets are allowed.
+
Can I drink local sake from Nagano Prefecture?
Yes, Kamikochi offers a range of locally produced sake and wine.
+
Can allergies and dietary requirements be accommodated?
Your hosts will be happy to make arrangements for any special requirements, but please be sure to inform them in advance.
+
Is there a special menu for children?
Yes, some places offer a special menu for children.
Facilities and Amenities
+
What facilities are available for day-trippers?
Day-trippers can use many of the facilities such as shops in hotel lobbies and hot spring baths. However, no ATMs are available. There is a baggage room (tel: 0263-95-2034) on the first floor of the Kamikochi Bus Terminal, but there are no coin lockers. Rates are by the day. Small: ¥350 / Medium: ¥400 / Large: ¥500 (¥600 for oversize). The office is open from 6:00 a.m. to 5:00 p.m.
+
Can I make a campfire in Kamikochi?
Yes, but only in designated areas. Ask at Konashidaira Campsite for more details.
+
Can I take a hot spring bath at Kamikochi?
Yes, Kamikochi has two natural hot springs (Lemeiesta Hotel and Onsen Hotel).
+
Can I use my mobile phone in Kamikochi?
Yes, most mobile telephones have reception around the Bus Terminal, Kappa Bridge, Visitor Center, Weston Relief, Tashiro Pond, and Taisho Pond.
+
Is there a bank/ATM at Kamikochi?
No, there are no banks or ATMs in Kamikochi.
+
Can I use a credit card?
Yes, most places accept the major cards but carry some cash as a back-up.
+
Is there a convenience store in Kamikochi?
No, there's no convenience store within Kamikochi but most supplies can be bought at shops in the Bus Terminal or in the hotel lobbies.
+
Where should I go in case of illness?
There is a clinic next to the Bus Terminal (Tel: 0263-95-2013) and another one in Tokusawa (summer only).