If you've been considering a visit to Kamikochi on the weekend of June 4th, you may be lucky enough to take in the 71st annual "Weston-sai," held each spring to honour the achievements of Reverend Walter Weston who was a key figure in the early history of mountain sports in Japan. All important details about the event schedule may be found down below along with some cut and pasted information about the life and significance of Weston himself.
Fist of all, let's look at the schedule for events on Saturday and Sunday (chiefly the latter):
Saturday, June 4th: 5am to midday
Strictly for early risers and the stout of heart, a party of hikers will gather at Matsumoto Azumi Shimashima to embark on an 8-10 hour hike to Kamikochi via the less-often used Tokugo pass (徳本峠). I'll be skipping this one myself, but it is bound to attract a few interesting characters from among Japan's hardcore alpine enthusiasts. Bring a headlamp and some warm togs.
Sunday, June 5th: 10am~
The main event of the 71st Annual Weston Festival will be held at the Weston relief. Weston will be honoured with a series of musical performances and wreath layings. The event is free of charge and definitely worth dropping by if you are passing through.Refreshments should be available for purchase onsite.
If you are uncertain about the location of the Weston Relief, it's clearly marked on this map and very easy to get to from the Kappa Bridge area: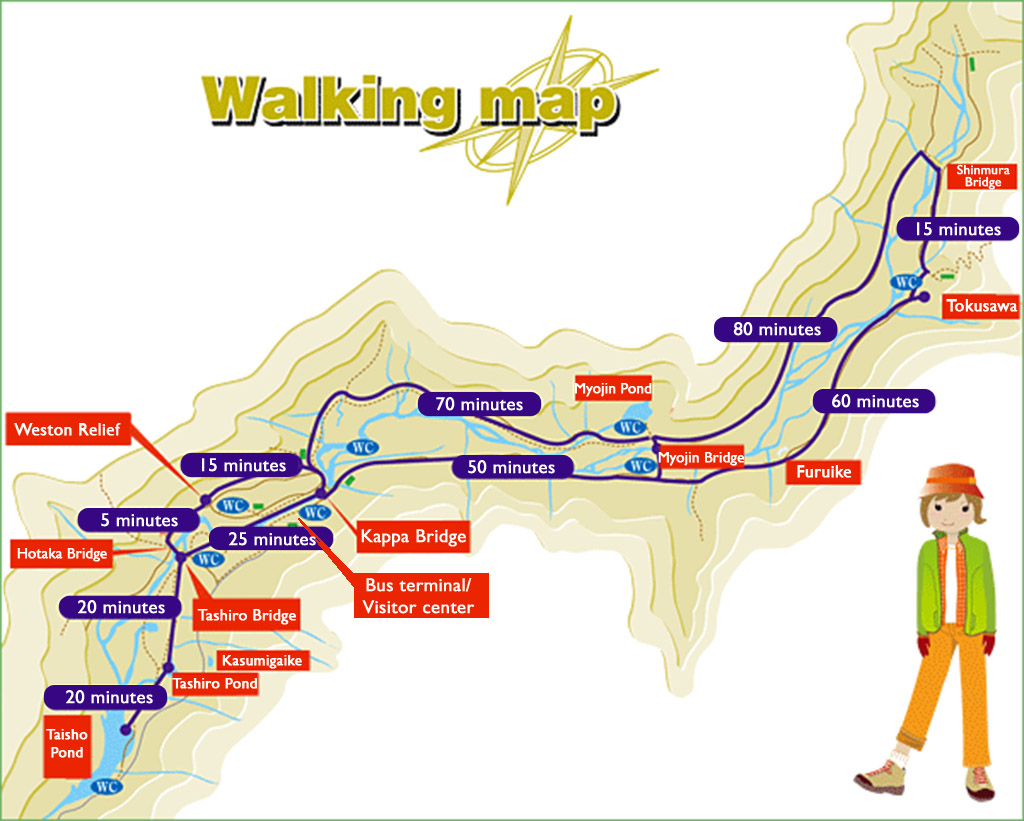 Walter Weston in Brief:
Walter Weston was born in Derby, England in 1860. As a child, he excelled in both academics and athletics. While studying at Cambridge, he found time to play for Derby FC for five consecutive seasons (remember them as the plucky underdogs in the classic soccer film, "The Damned UNited"?). At the age of twenty five, he was an ordained priest in the Anglican Church and an accomplished mountaineer, travelling to the Alps when possible.
It was missionary work that first brought Weston to Japan in 1888. During his 15 years residing in Japan, he worked in Kumamoto, Kobe and Yokohama, and his enthusiasm for Japanese customs and culture was unmatched. Today, we are familiar with Weston primarily as one of two Englishmen who were instrumental in bringing the sport of mountain climbing to Japan (the other Edward Bramwell Clark is also credited with having introduced the Japanese to rugby). Before the emergence of recreational hiking in the late 19th century, climbing mountains was the territory of monks and other religious asetics. But Weston and other early pioneers helped open the eyes of the general public to a sport that was fun and accessible for people of all ages.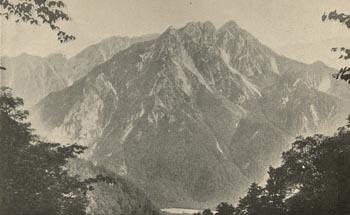 Weston's landmark publication, "Mountaineering and Hiking in the Japan Alps," can be read in its entirety (and legally, thanks to it being public domain) here: http://archive.org/stream/mountaineeringex00westrich#page/n5/mode/2up
Also, some vintage photographs from an old edition of the book can be seen here: http://www.baxleystamps.com/litho/weston_1896.shtml
We hope to see some of our readers at Sunday's event. If you require any further info on this or any other topic, shoot us a message at our Facebook page: https://www.facebook.com/kamikochi
Have a great week!