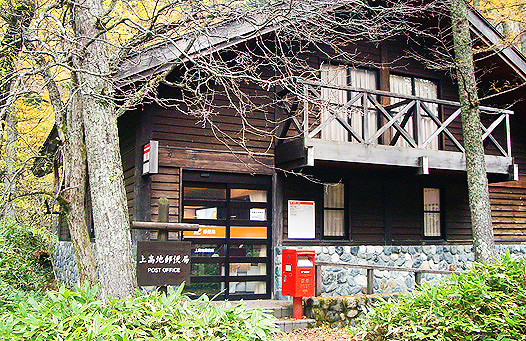 The countdown till Kamikochi's opening is on, and judging by the amount of questions we've been receiving on our Facebook page, anticipation is building to a fever pitch.
Because some of these questions are of general interest, we've decided to share a few (along with our answers) for the delight and edification of our readers.  The names of people who asked the questions have been withheld out of respect for their privacy, but we are very grateful to them for providing material for another blog.
And now, without further ado…
QUESTION: What kind of of clothing should I prepare for the end of April in Kamikochi?
ANSWER: Since Kamikochi is 1200m above sea level, it's considerably cooler than the warm spring temperatures of other locations in Japan.  We recommend packing some gear suitable for winter.  You might not need these items throughout the day, but sunny and warm can turn to damp and chilly surprisingly fast in the mountains.  For most areas, hiking boots will provide adequate support on paths, but 8 to 12 point crampons are required when venturing into the hills.  Rain resistant gear is always a good idea and an actual necessity in the case of longer treks.
QUESTION:  What if it rains?  Can I still go hiking?
ANSWER: We urge all our visitors to check current weather forecasts before heading to Kamikochi.  While rain is not a deal breaker for some, heavy or sustained rainfall can seriously hamper your enjoyment of the park and becomes a safety concern on longer hikes.  If rain looks likely, please make an informed judgement on whether to venture out or not.
QUESTION: Can I go to Kamikochi before the Kama Tunnel Opens?
ANSWER: Not by conventional means, no.
QUESTION: But what about unconventional means?
ANSWER: Well, some do choose to hike the Kama Tunnel in the dark and head into the park on foot.  We don't really recommend it due to safety concerns.  Getting back can also be a pain and you would also be entirely responsible for your own safety while there.
QUESTION: Can I go to Kamikochi by car?
ANSWER: Nope.
QUESTION: How do I get from Matsumoto to Kamikochi?
ANSWER: Please consult the following helpful link: http://old.kamikochi.org/articles/featured-articles/33-matsumoto-to-kamikochi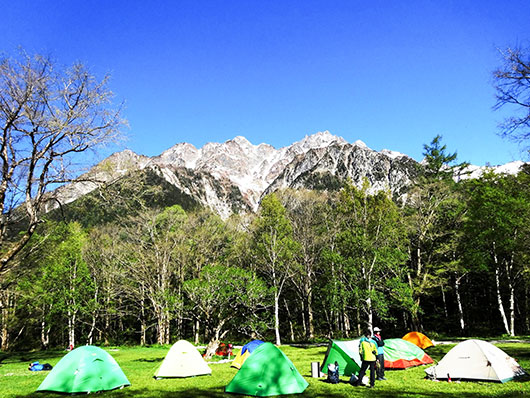 QUESTION: Will we easily be able to get something to eat in Kamikochi?
ANSWER: This shouldn't be a problem.  There are many restaurants, cafes, and shops selling sundries in the Kappa Bridge area.  Lodges that you pass along the hiking routes will usually offer something in the way of food.  Budget-minded trekkers may also wish to prepare trail mix and that that great favorite of hikers in Japan, onigiri!
QUESTION: I plan to camp overnight in Kamikochi.  Is this possible?
ANSWER: Yes, although camping is only permitted in designated areas such as the Konashidaira Campground and around mountain huts.  A small fee is charged to anyone choosing to camp in such an area.  Also, please be aware that camping before Kamikochi's official opening is difficult due to the fact that many businesses and services are not yet up and running.
Well, that's all for this installment of Mailbag.  But please have a look at this digital brochure from our homepage, which might help answer other questions you may have: https://www.kamikochi.org/pdf/Kamikochi_Leaflet.pdf
Till next time, take care and enjoy the spring weather.