We are pleased to announce that on April 20th, the Kama Tunnel granting access to Kamikochi was re-opened after being closed for the winter. People gathered to take part in the opening ceremony, which consisted of a Shinto ritual and an official greeting to visitors. Then, at long last, the first three buses departed for Kamikochi to the sound of the cheering crowd.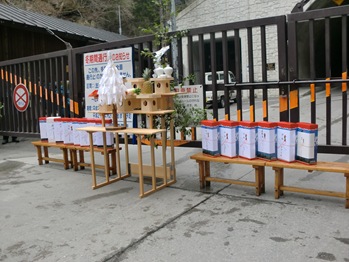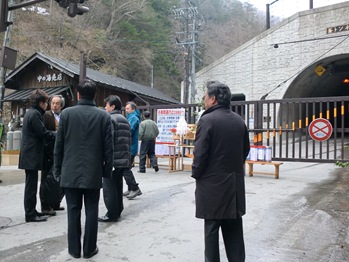 The departure of the first buses through the Kama Tunnel marks the opening of Kamikochi to the public. As such, it's an important date for locals as well as those who come from miles around to enjoy Kamikochi's natural splendour. Some of the hotels have also opened for business.
And yet, like the first buds of spring peeping out after a long winter, Kamikochi's warm spring weather will only show its face gradually. There is still a lot of snow here and a lingering chill in the air.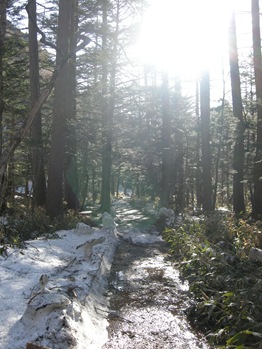 The true opening of Kamikochi and its facilities will occur when the "Kaizansai" is held on Friday April 27th, at Kappa Bridge. Expect a boisterous opening ceremony enlivened by Japanese sake and lots of delicious things to snack on.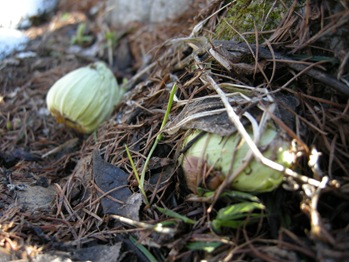 Visitors should be aware that true spring weather comes to Kamikochi around the last week of May. But, even with snow on the ground, there is plenty to enjoy until then. We hope you can join us in welcoming spring to the the Sacred Highland!
Source of Information:
– Kamikōchi National Park Guide Website (http://npg-alps.net/)