As we've mentioned once or twice, Kamikochi and Matsumoto played host to Japan's first ever Mountain Day Celebrations last week.  The events were well attended and greeted by some of the finest weather in recent memory with blue skies and mountain views paying a pitch perfect tribute to the country's newest national holiday.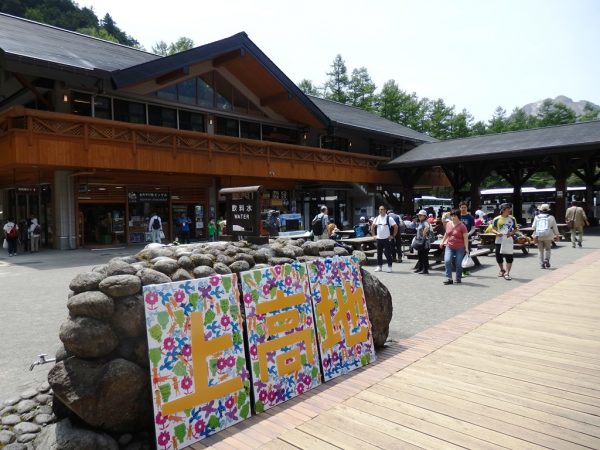 The main venue for celebrations was the Kamikochi Bus Terminal and, as predicted, large crowds gathered to take part with media crews from around the country joining the celebrants.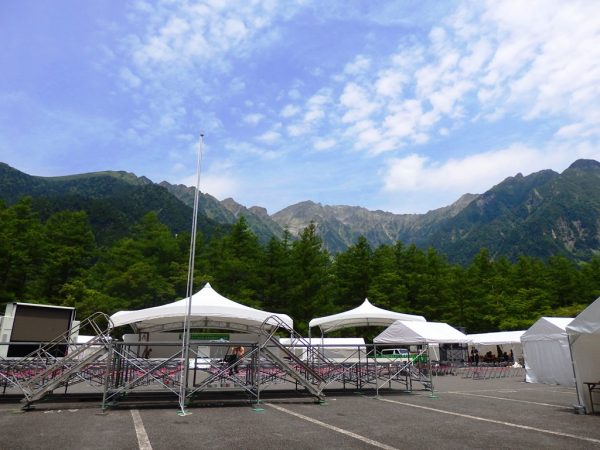 Meanwhile at Konashidaira, talk-show type events and musical performances kept spectators entertained while the Hotaka peaks served as a majestic backdrop to the proceedings.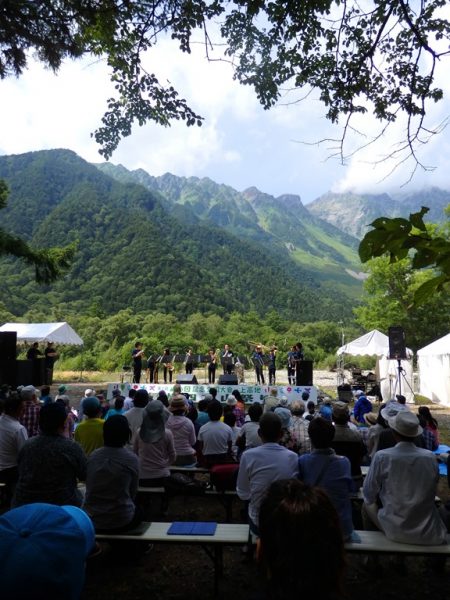 Whether visiting Kamikochi for the first time or returning to a favorite haunt, visitors to the park likely left with a strong desire to return.  After all, a large part of Kamikochi's appeal is that there are so many ways to enjoy nature here, from simple storlls along tranquil paths to using the area as a base camp for hikes into the Norther Alps (my personal preference.
And on the topic of the mountains surrounding Kamikochi, they are now enjoying peak summer weather.  The pictures below, courtesy of the hard working bloggers at the National Park Guide website, give a good sense of conditions atop such peaks as Mount Yakedake and Okuhotaka.  Note the human figures gathered around Yake's peak in the close-up below.  Rest assured they're enjoying the view from the roof of Japan.
Source of Information:
National Park Guide website: http://npg-alps.net