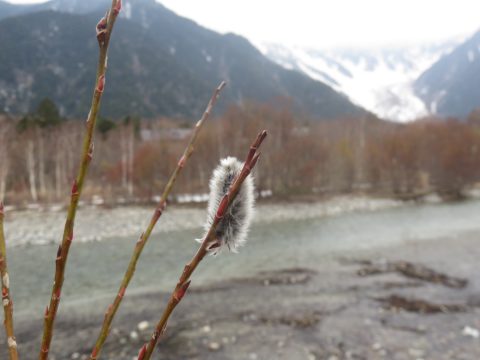 With the early opening of the Kama Tunnel set to take place on April 17th, people are starting to get properly exited about a new season of hiking and enjoying nature in Kamikochi.  Our sources on the front lines report that much of the snow left over from the winter season has been melting to clear many popular walking paths.  The mountain tops continue to be capped with snow ensuring glorious backdrops on clear spring days.  It's still chilly, but you can smell the spring in the air.
Here's what it currently looks like on the path to Myojin Pond: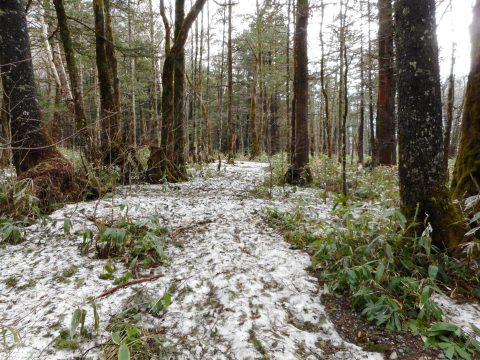 As you can see, there's still snow on the ground, but it has melted to reveal the soil below.  As for the trails, you will certainly encounter snow in spots, but a good pair of hiking boots (weather proofed for good measure) should see you through.
And there's a definite upside to the last traces of winter as the add a nice accent to to the scenery.  This woodpecker certainly has not complaints.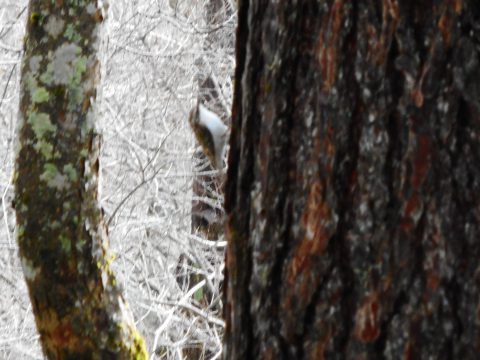 And along the same path, the much rarer sight of a fox: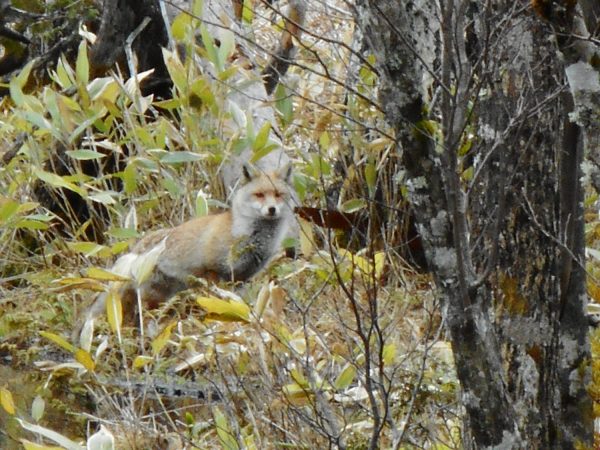 Thanks as always to the hard working bloggers at NPG for posting these images on their own site.  Even if you can't read Japanese, the NPG sight provides a good sense of what Kamikochi looks like any given week and is definitely worth checking out: https://npg-alps.net/todays-kamikochi/
Here's another look at what to expect from early spring conditions: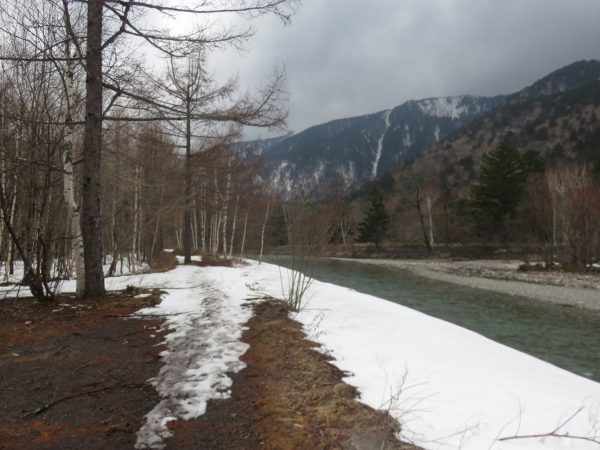 If you're wondering what to wear on your early spring visit to the park, a warm jacket, hat, and warm gloves are all recommended.  For a dash of versatility, you can swap out the jacket for a fleece and outer shell, but you'd best pack a sweater as well just in case the temperature suddenly drops.  If you're planning some hiking, rainwear is also a must along with boots and a sturdy, waterproof pack for stowing any clothing not in use.
We hope you'll join us in welcoming the official start of the spring season on April 27th.  Till then, feel free to contact us with any questions you may have at our Facebook page: https://ja-jp.facebook.com/kamikochi/
Enjoy your day!
Sources of Information and Images:
National Park Guide blog: https://npg-alps.net/blog/