After more typhoon activity darkened the skies of Nagano Prefecture (with more on the way!), visitors finally have the chance to enjoy a bit of sun today.  The thermostat climbed to a cool 12 degrees Celsius in the morning with sunny clearings feeling warm for the season and shady groves feeling chilly.  We don't yet have much to report in the way of autumn foliage around Kappa Bridge.  Rather jarringly, hikers have all but abandoned the area to venture up the mountains toward the tree line.  As Karasawa nears its autumn peak, it's showing some of the deep red and yellow tones for which it is famous.  On the bright side, a variety of seasonal flowers may be enjoyed in the park, bidding a mute but wistful goodbye to the warm months.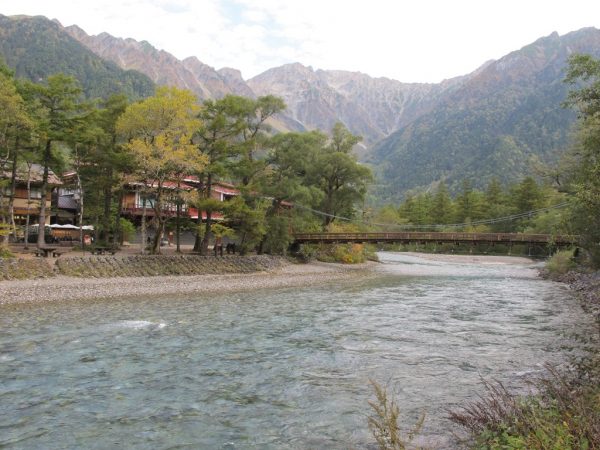 Here we see a species of Aster called "nokongiku" in Japanese.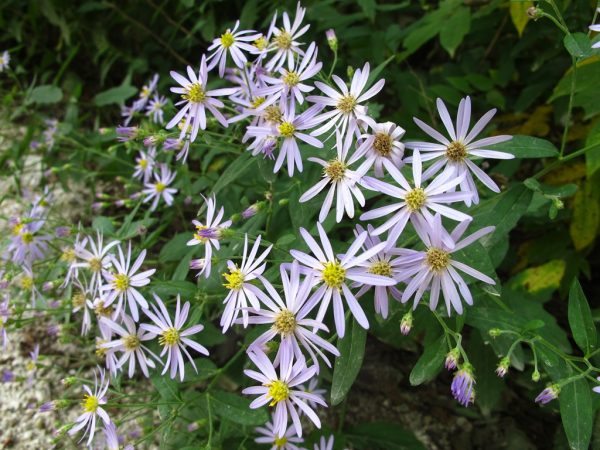 A closely related species–certainly indistinguishable to my eye–is the "gomana."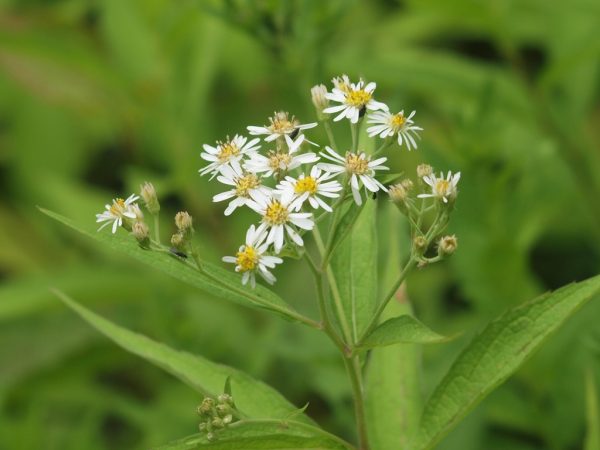 For anyone venturing up to Karasawa, where the action currently is, we ask to please bear in mind that huts will be crowded and temperatures will gradually get cooler as you ascend, increasing the possibility of weather-related dangers.  As mentioned last time, anyone traveling from Karasawa to Oku-Hotakadake is advised to wear a helmet.
That's all for now.  Remember to keep one eye on the weather forecast as you plan your autumn visit and be sure to pack warm clothes!
Source of Information:
National Park Guide Website: http://npg-alps.net