Although most of Japan has been sweating all day and night with the electricity cuts this year, visitors to Kamikōchi are sleeping in peace. The other day at 5am, temperatures were measured at a cool 13°C. Everyone in Kamikōchi is really getting some refreshment.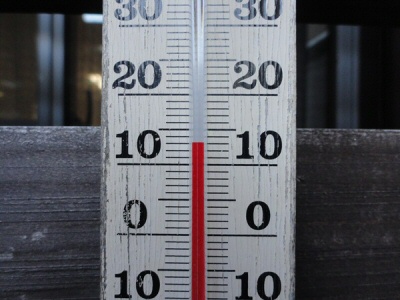 So, why are the summers so cool? Well, one of the staff of the Kamikōchi Gosenjaku Group hypothesizes that it is due to the Azusa-gawa River. The clear water of the Azusa-gawa has roughly the same temperature all year. Whether it's the middle of summer or the middle of winter, the water temperature is about 6-7°C. With the wind in Kamikōchi generally blowing downriver, the river becomes something of a natural air conditioner. This not only happens in summer but winter and every other season as well. Although in winter, the opposite (heating) effect is created. Interesting indeed…
Taken in the morning, you can see the sunlight reflecting off the remaining haze in this picture.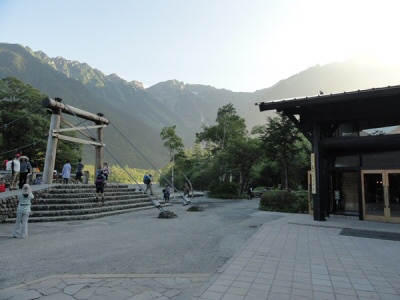 The morning sunlight catches the peaks of Mt. Hotaka-dake.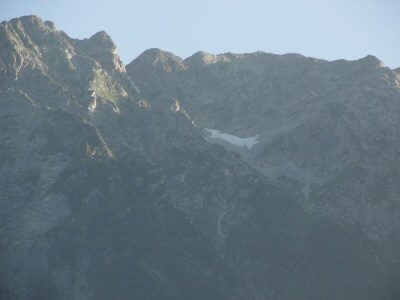 Being the opposite direction from the sun, Mt. Yakedake shows up a bit clearer.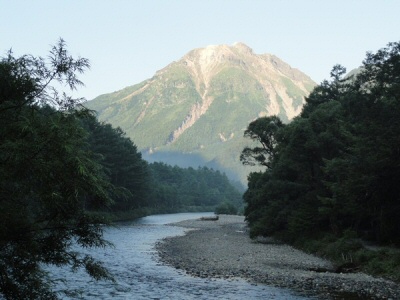 If you're looking for some refreshing weather, a good night's sleep, and a way to beat the heat, I definitely recommend a stay in Kamikōchi now. With so much more to offer than a day visit, a stay is guaranteed to put you in good spirits. See you around!
Source of Information:
– Kamikōchi Gosenjaku Group (http://www.gosenjaku.co.jp/)