Hello to all of our readers around the world.
First of all, an apology: despite my promises of updates on the autumn season, there actually hasn't been a lot to report. This is, after all, a quiet point in the season that precedes a MUCH busier one.
One point that prospective visitors will want to consider is that, due to a longer and hotter than usual summer this year, the autumn leaves are expected to arrive slightly later. For example, the peak period for foliage in Karasawa is in the final week of September most years, but is expected to land in early October this season. If the same trend holds true for central Kamikochi, we can probably expect to see maple leaves until late October and colorful larch until early November–I say "probably" as these things are hard to predict accurately.
In lieu of hard facts about the coming season, we've decided to share a few recent pictures from the always informative Five Sense Kamikochi blog. They really capture the sedate, yet beautifully tranquil atmosphere of this interval between peak periods.
Above is a recent photo of the Tashiro wetlands, whose grass has turned a golden hue peculiar to early autumn. You can just make out the Hotaka peaks poking through the clouds in the background.
The picture below shows traces of frost on Kappa Bridge, a reminder that mornings and evenings grow steadily colder toward the end of the season: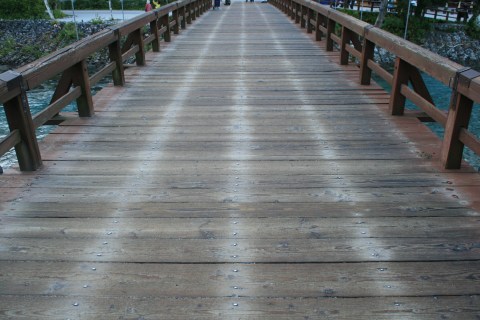 Nor far from Kappa Bridge, ripening berries on trees and shrubs attract troops of monkeys, greatly increasing the likelihood of encountering some along the trail. Please maintain a respectful distance and refrain from making eye contact.
One of autumn's best characteristics is the deep azure skies that greet you on a clear day. With blue skies and mountaintops already combining into dynamic vistas, we only need autumn foliage to complete the picture: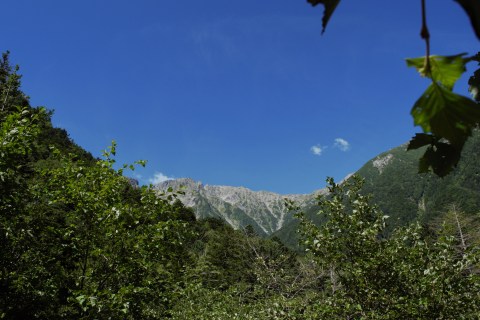 On other days, think morning mists enshroud Taisho Pond to create the effect seen below:
And with that, we conclude this week's update. We hope to have some info on the conditions at Karasawa by early next week. Till then, have an enjoyable and relaxing weekend!
Sources of Information:
Nature Guide Five Sense, Kamikochi blog: https://fivesense.guide/blog/
…
…