Recently, near the end of rainy season, one of the national park guides in Kamikōchi climbed up to Doppyo Peak (2701 m) of Mt. Nishi-Hotaka-dake. For any of you interested in climbing the mountains of Kamikōchi, don't move. We've got some excellent pictures of the views from up top. No need for pictures of trees, flowers, or even too many words this time! Let's just get straight to the punch!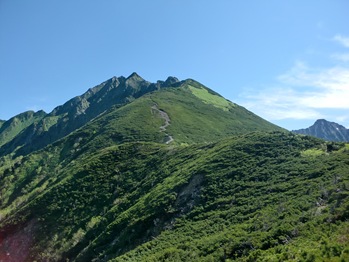 Getting Above the Treeline on Mt. Nishi-Hotaka-dake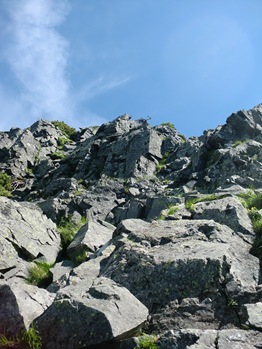 Closing in on the Rocky Doppyo Peak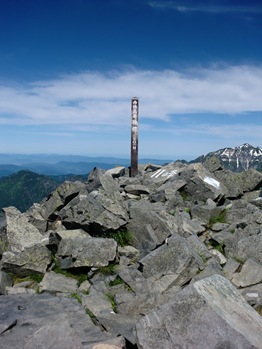 Doppyo Peak (2701 m)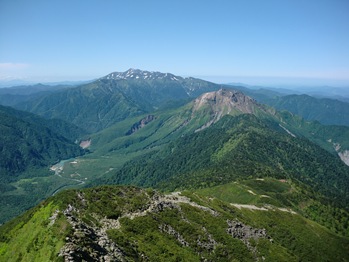 View of Mt. Yakedake and Mt. Norikura-dake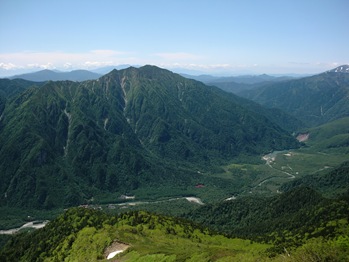 View of the Kamikōchi Basin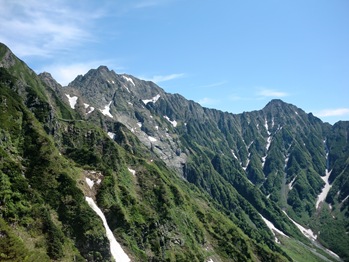 View of the Hotaka Mountains
Wow… Breathtaking pictures and perfect weather… What a great day to have been climbing. Now that it is summer, temperatures down low are really getting brutal. And it's now that alpine mountain climbing season is most comfortable. Whether you're a mountain climbing veteran or you don't even own a pair of boots, how about visiting Kamikōchi and giving some of its mountains a try?
Source of Information:
– Kamikōchi National Park Guide Website (http://npg-alps.net/)