Fall is approaching its end in Kamikōchi these days. Although the karamatsu (Japanese larch) trees have just completed their change to golden-yellow and are at their peak in beauty at the moment, on Wednesday morning, instead of the various colors of leaves decorating the mountains, the scenery was dominated by white from a major frost. The frost did not last very long, however. Rather, it melted quickly under the light of the sun.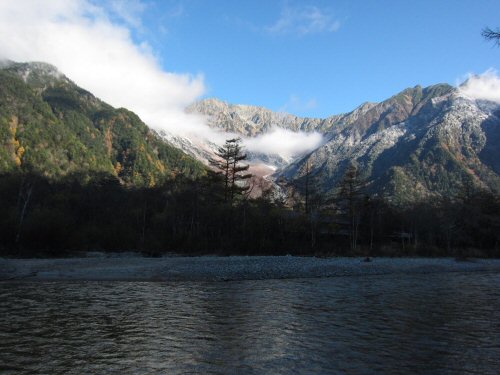 Below, Mt. Yakedake has turned white and is offset by the beautiful gold of the karamatsu trees along the Azusagawa River. I am particularly impressed by these two pictures. To me, they seem otherworldly, as if painted from someone's imagination. I know I have seem some really beautiful scenery, but I still can't remember anything more striking than this scene.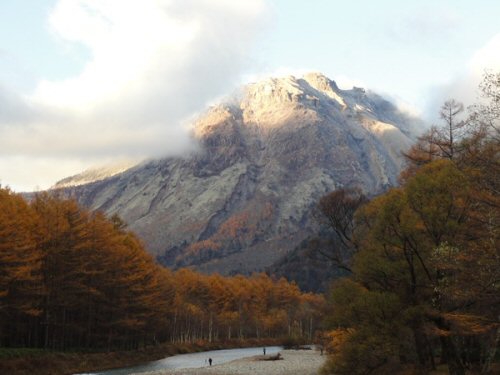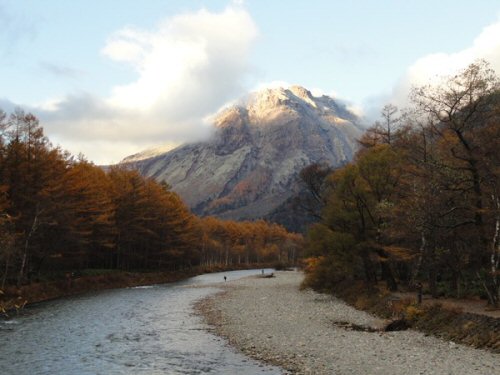 Next, Mt. Roppyaku-zan shows us a seemingly more realistic scene consisting of green, yellow, brown, and white.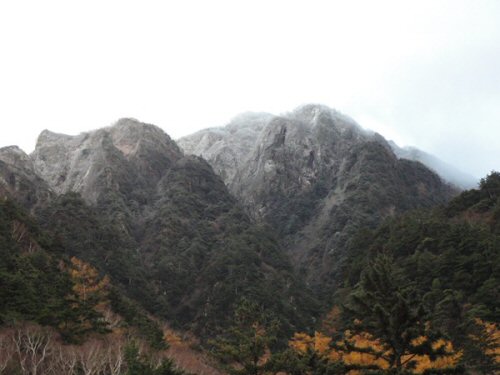 And here, Mt. Myōjin-dake stands frosted in white.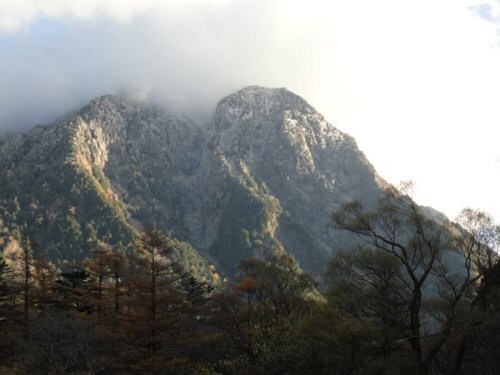 The change between fall and winter is really a great season to go sightseeing. Looking at these pictures, I'm sure you can agree. Now, the chances of the mountains being crowned with beautiful white snow is increasing every day. There is only a little over two weeks of time left to visit Kamikōchi, so if you want to experience this marvelous scenery, take a look at the weather forecast and head on up!
Sources of Information:
– Kamikōchi Gosenjaku Group (http://www.gosenjaku.co.jp/)
– National Parks Foundation (http://www.bes.or.jp/kamikochi/)