Now with the O-Bon holidays finishing up, weather in the area has taken a drastic turn towards fall. This is especially the case in Kamikōchi where taking a morning stroll in a T-shirt is something that will get you shivering in a hurry. Daytime temperatures have fallen as well making Kamikōchi perfect for those of you who have been waiting for fall to come, no pun intended.
Tourists often wonder at this time of year if there are any more flowers to see in Kamikōchi. The answer is yes. Take a look.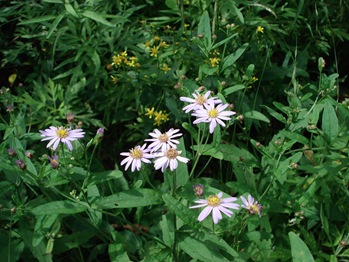 When you think of fall and flowers, what comes to mind? Ask a Japanese person and you're bound to hear kiku (chrysanthemum). To the Japanese, it is one of the main flowers of fall. Living in Japan, I have to say it's hard not to run into displays, shows, and competitions of the large flowers here and there around town. Even in Kamikōchi, you can find flowers related to chrysantemums such as this nokongiku above.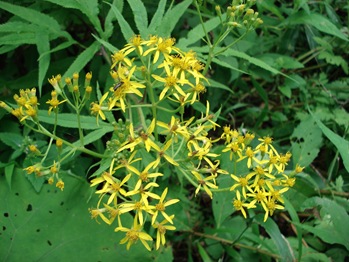 Hiding behind the nokongiku, you can see another relative, hangonsou. Its color is very similar to that of chysanthemums.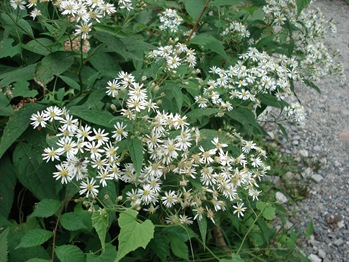 Despite the large number of flowers on this plant, this white-flowered chrysanthemum-relative known as gomana is often-overlooked.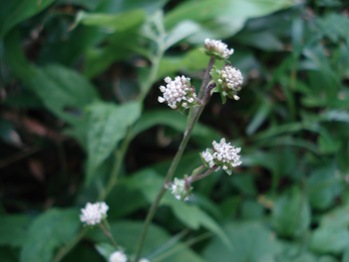 Here is one more chrysanthemum family member, nobuki. Aside from the chrysanthemum family of flowers, there are many other still to see in Kamikōchi. Don't hesisate to come! There are still plenty of things to do and see, and now you can relax with the coolness of fall.
Source of Information:
– Kamikōchi National Park Guide Website (http://npg-alps.net/)