High up in the mountains, cloudless days bring with them a large temperature difference between night and day. It seems that one month ago was the last time there was a cloudless day in Kamikōchi. That is until the other day when morning temperatures reached a low of 11C and morning dew covered all around. With the intense heat that has been hitting the cities as of late, I can only imagine what a relief it would be to sleep in Kamikōchi for even just one night.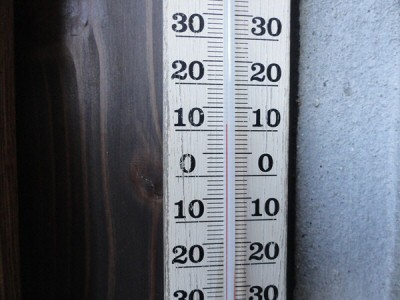 Currently living in a 'modern' Japanese house in a supposedly 'cool' place, I crave the day when I finish building my house up in the mountains. These days with temperatures in my oven (sorry, I mean bedroom) averaging 30C until well after midnight every night, the 11C morning of Kamikōchi is like a dream. I'm sure the same goes for many people living in similar conditions around the country and abroad as well.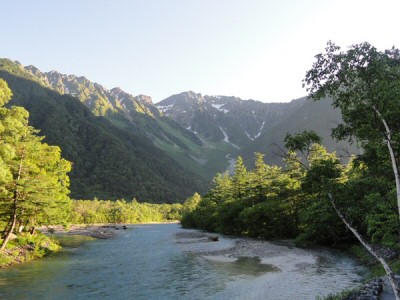 Waking up, putting on a jacket (because unless you are like me and love the cold, you need one), and going for a morning walk with this gorgoeus scenery all around… In this season, it really doesn't get much better than this.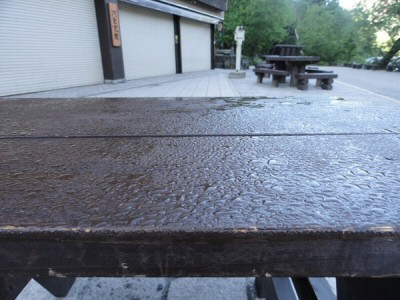 And dew… I don't think I have ever been envious of having morning dew. I usually get the idea that my shoes are going to get wet. Well, I've been enlightened. Dew equals cool. Nothing more needs to be said.
So, why not escape the heat of the cities and retreat to Kamikōchi? It's on my list of things to do when I actually get a day off from my busy life.
Source of Information:
– Kamikōchi Gosenjaku Hotel & Lodge (http://www.gosenjaku.co.jp/)