The enormous Typhoon No. 6 approaching Japan was the main topic of news last week. And when it finally hit, it left record-breaking rainfall, floods, landslides, and destruction in its wake. Although places like Shikoku got hit with over 1 meter of rain, here in Kamikōchi, we barely knew it was a typhoon.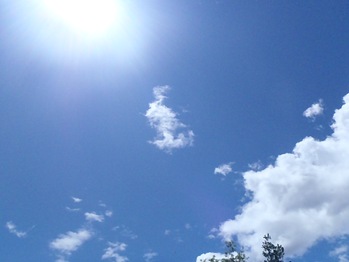 With the typhoon making a 90 degree turn out to sea just before hitting Nagano Prefecture, here we were spared the heavy rain and wind that pounded down on western Japan for days. It did rain in Kamikōchi, but not so much that you would think it was any more than a regular sprinkle. The lifting of the rain and parting of the clouds gave way to the summer sun, and here we can see the brilliant and soothing blue of the Azusa-gawa River in full light.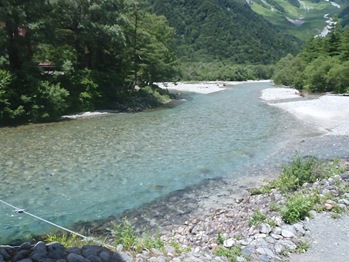 Although clouds blocked the tops of the Hotaka Mountains from view, Mt. Yakedake stood proud amongst the clouds with its peak visible to all. While not nearly as majestic as seeing the peaks themselves, visitors should also take some time to look upon the deep green summer foliage of the mountains here. With this area of Japan being blessed with so much precipitation, the green is truly worth seeing.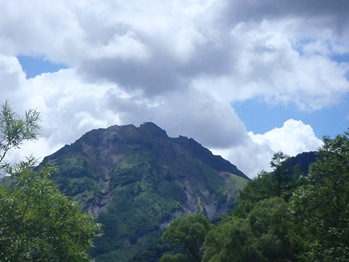 As dangerous as it might seem to some, being surrounded by mountains during a typhoon is not the most dangerous place to be. I actually feel quite safe. I'll take my chances in Kamikōchi anytime over a trip near the sea. What can I say, I was born to be in the mountains. And, I know I'm not alone. How about you?
Source of Information:
– Kamikōchi National Park Guide Website (http://npg-alps.net/)