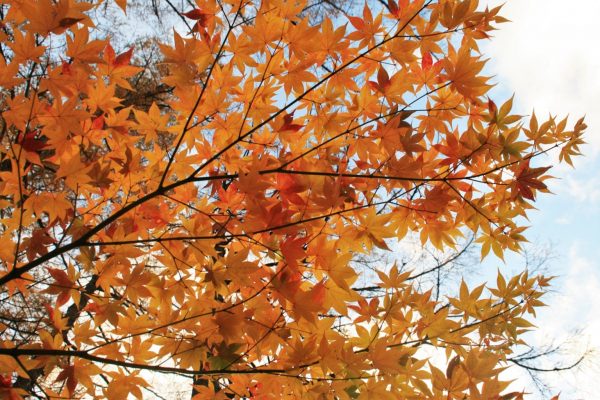 A week after we reported peak colors in the Kappa Bridge area, the autumn season's most scenic period continues with no end in sight. As reported back in September, the late arrival of chilly autumn weather set the schedule back for more than a week and, unbelievably, there are still a few maple trees with green leaves left on them.
The picture above was taken this morning (10/31) near the bus terminal and shows a maple with vibrant yellow and orange hues characteristic of the peak period.
And in these two pictures, you can see how some maples have not yet reached their peak (which usually occurs around October 20th):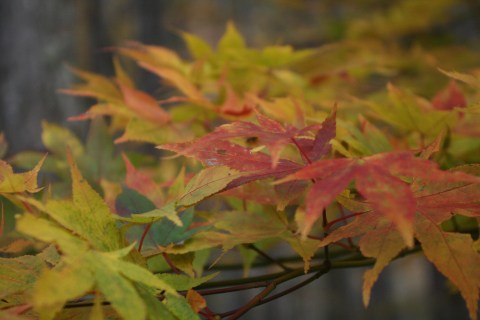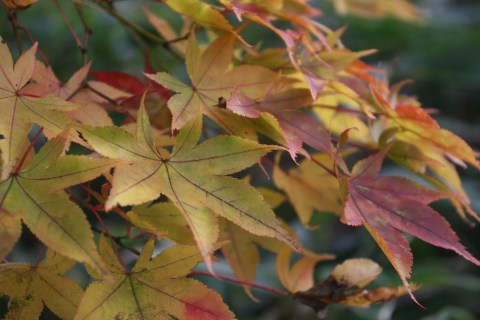 We hasten to add that morning temperatures reached the 0 degree Celsius mark today and that the arrival of sub zero weather followed by daytime sun will speed up the arrival of late colors.
Meanwhile, just a short distance away at Konashidaira Camping Area, the Japanese larch trees are showing off pleasing shades of yellow, orange, and burnt umber, with green still visible in some places:
In summary, the autumn season which is usually winding down by late October, is still at its picturesque peak. It's the perfect time to choose a sunny morning or afternoon and make your way down to the park for a glimpse at its most celebrated season. And don't forget your hats, gloves and thermal inners. It can get quite chilly!
Thanks as always to the bloggers at Five Sense for supplying the info and images used in this post. Day after day, they work hard to see that the public has access to news about current conditions at Kamikochi.
Source of Information:
Nature Guide: Five Sense, Kamikochi blog: https://fivesense.guide/blog/today/25806/
…