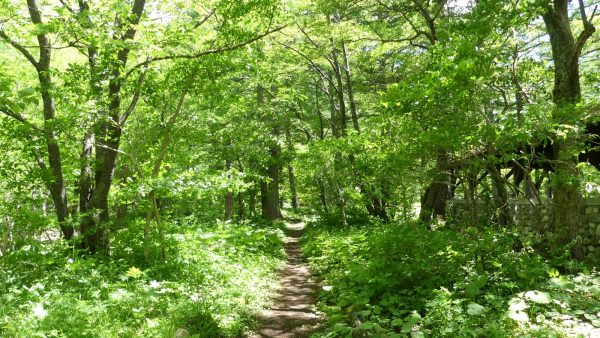 Good afternoon to all our loyal readers! After an unplanned absence, the Kamikochi blog is back with recent images and info about goings on in the park.
Midway through the month of June, we still haven't seen the rainy season arrive in earnest, but with cloudy days increasing in frequency, it's only a matter of time. We thought we'd take advantage of this lull in activity to cater to the more laid back visitors to Kamikochi.  While some of us look forward to vigorous hiking and possibly tackling a major peak, the majority of people who come here might just be looking for something more relaxing.  Taking in the mountain scenery at a leisurely pace while stopping to admire some local flora or snap a picture of a monkey.
For these folks, we've decided to share the National Park Guide's blog about recommended walking routes in the Konashidaira area.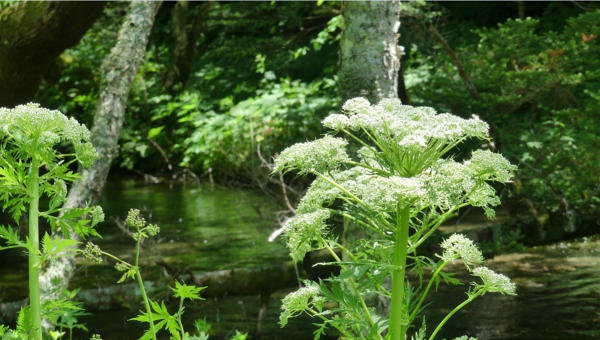 Located just three minutes from Kappa Bridge, Konashidaira is mainly known for its campground.  It's easy to get to and serves as an excellent hub for doing short hikes in the area.  With no difficult terrain and a plethora of birds and flowers to set the mood in the area, it's also great for people of all ages and levels of fitness.
To get to Konashidaira, just head up the path on the left bank of the Asuza River (the same side as the bus terminal) and continue until you pass the Gosenjaku Inn.  You soon come across the charming Shimizu River: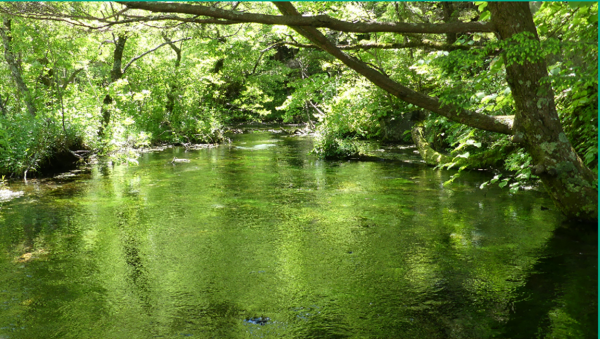 This idyllic waterside setting, slightly separated from the busy Kappa Bridge area, is replete with shady trees and waterfowl.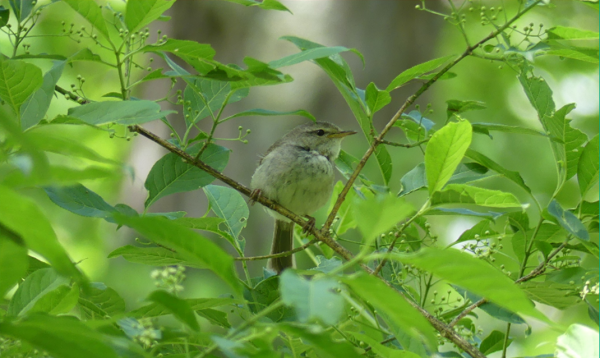 The effect of the flora and fauna in the area is as calming as the gentle currents of the river.  It's easy to find yourself gazing at the peaceful scene as the minutes tick by and the fuss and commotion of city life seem a million miles away.  Even the birds are mellow.  The Japanese bush warbler pictured above is unconcerned by humans in the immediate vicinity and will sit still as you snap a photo.
If you're still up for a bit of a wander, keep walking in the direction of Myojin Pond.  There are plenty of subtle treasures lining the paths, from seasonal flowers to local wildlife.  And for every segment of path you cover, you'll get a new perspective on the mountain scenery peaking through the trees.
Thanks as always to the fine folks at NPG for posting the information used in this blog and allowing us to use their pictures.  It's a great service to Kamikochi and all prospective visitors to the park.
Source of Information and Media:
National Park Guide Kamikochi blog: https://npg-alps.net/blog/today/19730/
…
…