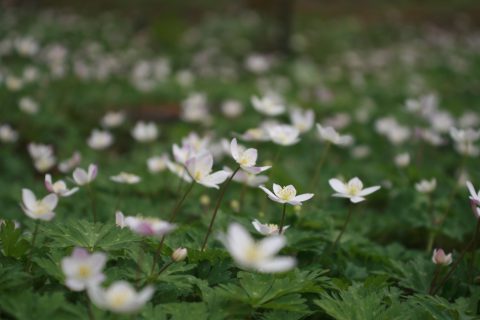 Don't look now, but just a few weeks after the snowy opening of Kamikochi on April 27th, the weather has taken a decidedly spring-like turn. As of yesterday, visitors could expect morning temperatures around ten degrees Celsius and daytime highs up around twenty. On the warmer days, you can just about get away with a t-shirt, though most people will want to pack at least a light jacket (oh, and a hat–those UV rays are quite strong).
If you're new to Kamikochi and wondering were to start exploring, you can take a leisurely walk from Kamikochi to the Konashidaira Campground. It's just a few minutes away on foot and the perfect place to see one of the spring's most iconic flowers, the anemone. These white wildflowers line the walking paths around Kamikochi and in concentrated areas can turn whole sections of field into visually striking patches of pure white.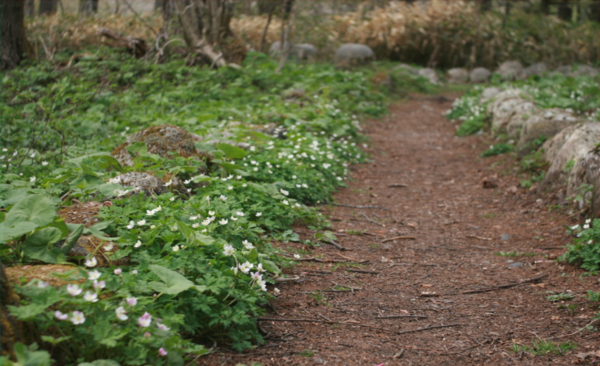 While you're in the area, why not take jaunt to the refreshing setting of the Shimizu River: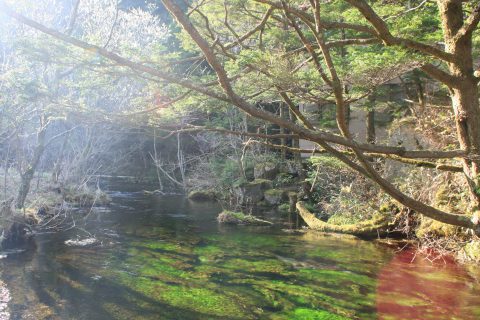 Spring is also a great time for bird watching in Kamikochi. Here we see a poecile montanus (commonly called a "willow tit"):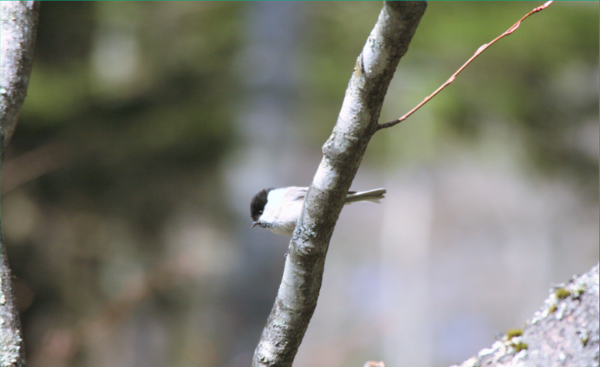 And here's one of those little guys adorably taking a bath in a stream: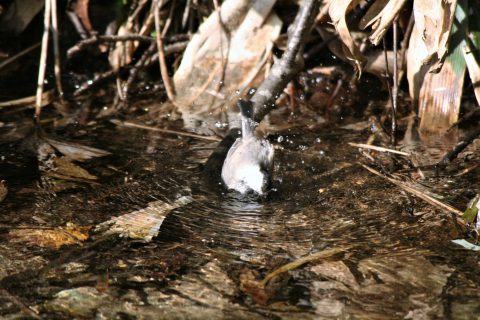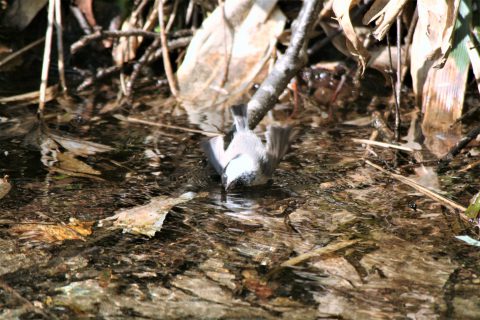 Much praise and gratitude goes to the Five Sense blogger, Ume, who captured these images in a perfectly distilled splash of the springtime spirit.
We hope you enjoyed these evocative snapshots of current conditions in the park. We'll be back later this week with the full blog and more up to date news and insights.
Till then, we hope you're having a simply splendid spring and look forward to seeing you soon.
Source of Information:
Nature Guide Five Sense Kamikochi blog: https://fivesense.guide/blog/today/23231/