It's the start of a new season in Kamikochi: a season of warmer weather, a season of exploration, and a great time to rediscover the Gateway to The Nothern Alps. Along with the spring weather, many hikers and climbers are coming to enjoy one of Japan's top nature preserves.
One of the most popular routes is the Karasawa Course.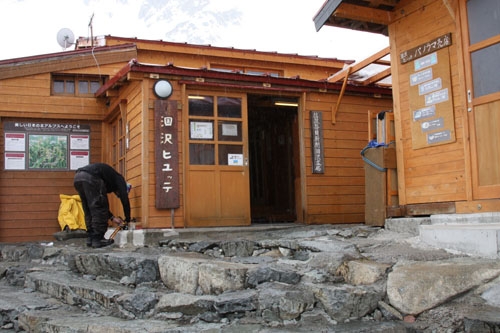 After hiking for about an hour from Yokoo Bridge, expect to find yourself walking over snow. Those equipped with Crampons should be able to move quickly and easily across snowy surfaces. Those who do NOT have crampons should watch the opening scene of the film "Gaku" to see why using them is a good idea. Remember: safety first!
Also on the topic of safety, please bear in mind that the weather on the mountains can always change unexpectedly. This is one of the realities of climbing and hiking, so please prepare accordingly.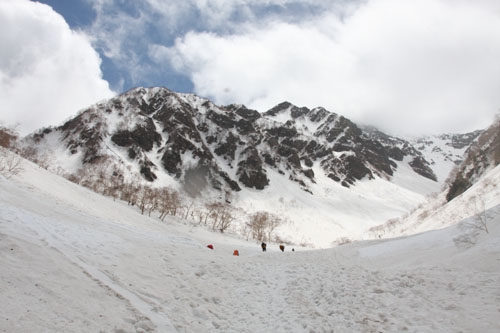 Being able to hike and climb safely, with snow still on the ground, is part of the appeal of early springtime here in Kamikochi. Now that the snow has disappeared from lower altitudes, it can be a final taste of spring in the cusp of winter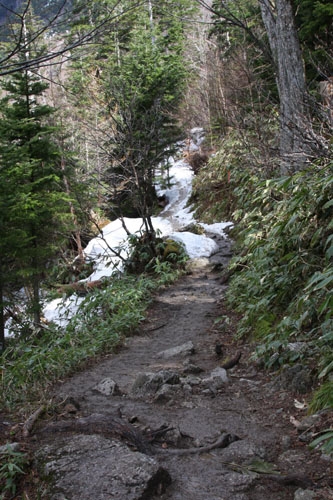 With Golden Week over and the peak season still months away, This is also a great time to enjoy Kamikochi to the fullest while avoiding the crowds which will start showing up later in the season. Let's prepare our climbing and hiking essentials, and get out into the mountain air!
Source of Information:
– Natural Parks Foundation Website (http://www.bes.or.jp/kamikochi/blog/)