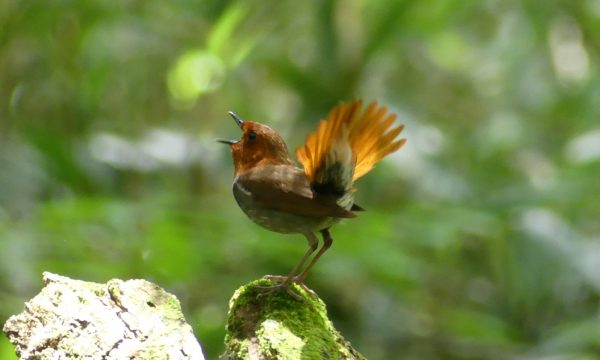 In central Nagano Prefecture, a spell of unusually hot weather has continued for several days now, even with Typhoon #7 poised to sweep in and change things completely.  In Kamikochi, however, temperatures have ranged from pleasantly warm to pleasantly cool with sunny days giving visitors cause to roll up their sleeves.
(Full Disclosure: this is going to be one of those entries where we just show you a series of recent pictures from around the park).
It's been a great time to see various forms of wildlife including the Japanese robin seen above. Also known as akahige (or "red beard") in Japanese, this feisty fella was spotted near Kappa Bridge.
Sporting a rascally demeanor that belies its good nature, this Japanese bush warbler was plying his trade further upriver: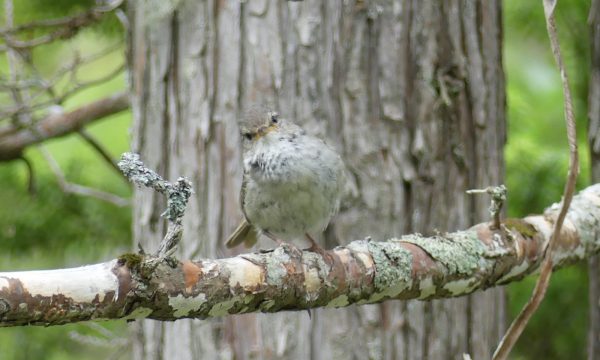 Admittedly, these birds aren't the easiest to find, but your best bet is to stand around in places where birdsong is heard most clearly and look around at the branches until one makes an appearance.
Just as evocative of the summer is the sight of a butterfly perched on a brownwart: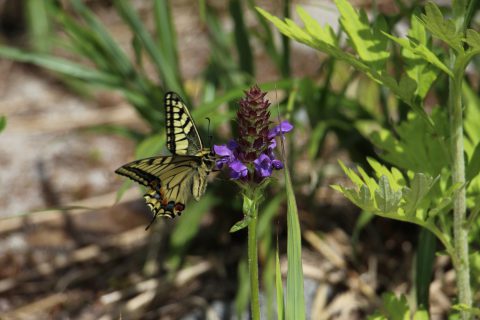 To say nothing of the familiar panorama of the Hotaka range seen from around Kappa Bridge: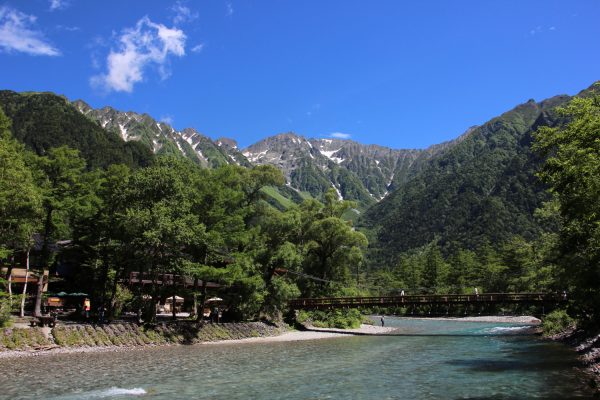 Advisory: Typhoon 7
As for the matter of the typhoon mentioned earlier in this piece, people travelling in central Japan probably won't have too much to worry about.  But while damaging wind and rain is only expected in the south of the country, the typhoon's influence on surrounding areas may well result in thunderstorms across Japan.  Please be aware of this as you plan your visit.
That's all for now.  As always thanks to the folks at NPG for their wonderful pictures and information.  Always a pleasure to check our your site!
Source of Information and Images:
National Park Guide Kamikochi blog:
https://npg-alps.net/blog/today/20000/