Winds the other day blew in full force and while leaves came down in vast quantities, they weren't the only things catching some wind. The seeds of various plants in Kamikōchi were also blowing about. It is all part of nature.
These leaves strewn about over the trail in the above picture are only a taste of what went on. While they blew about, plants like the following several have all been busy trying to put out seeds to be spread by the wind. And while hard to actually find because of its size, this gen-no-shōko (Thunberg's Geranium) has also turned some nice colors worth seeing.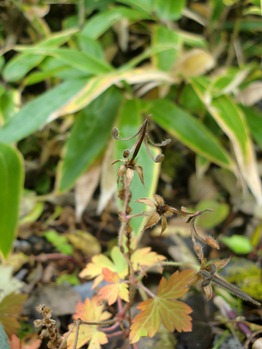 Below, this ita-dori (Japanese knotweed) has already lost all of its leaves. And now, it's only a matter of time before its seeds go.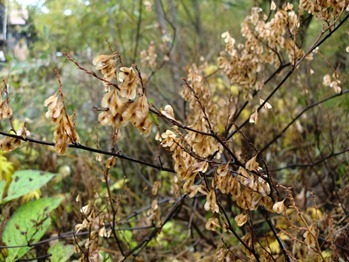 Next, you can see that this yachi-tori-kabuto (Japanese swamp aconite) has already dispersed all of its seeds.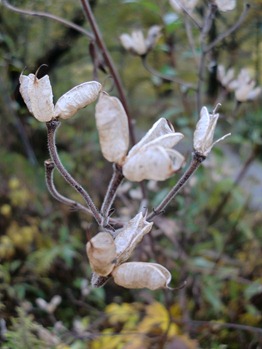 Last, the cottony seeds of this goma-na are half gone, no doubt flying around like those of a dandelion.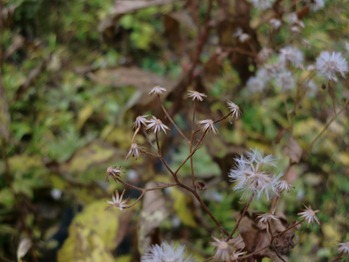 The plants of Kamikōchi are midway through their preparations for winter. Although things are winding down in the plant kingdom, it really is peaceful to see Mother Nature at work.
Source of Information:
– Kamikōchi National Park Guide Website (http://npg-alps.net/)