---
Winter can be a somewhat relaxed time for those of us in Kamikochi's large fan community. Apart from seasoned adventurers, equipped to slog through deep snow, the park is closed to visitors. As of now, Kamikochi has settled down for a long winter's sleep of tranquil inactivity as the silver season covers the park in layer after layer of lustrous snow.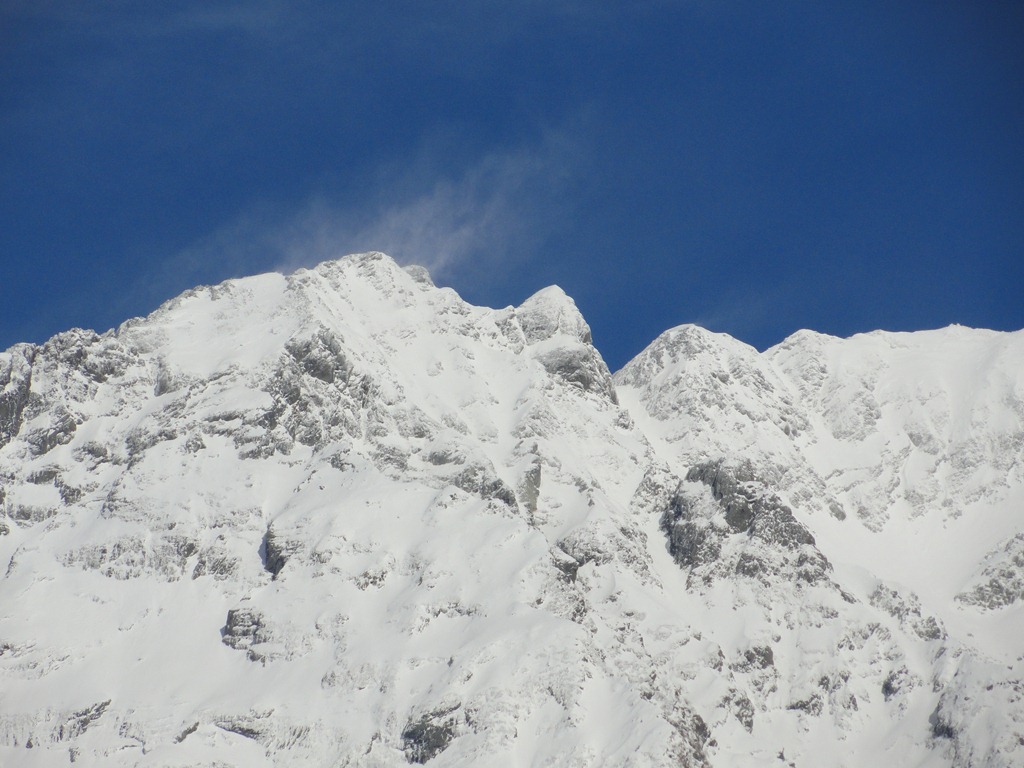 Some of Kamikochi's snowy peaks can be seen from nearby cities, such as the Shiojiri area from which the Hotaka Range peaks are visible. And even from the doorstep of my humble apartment in Matsumoto, I can just make out the speartip-like summit of Yari sticking up above the horizon. These are both inspiring and melancholy sights as I know I won't be able to see those mountains up close again for many months.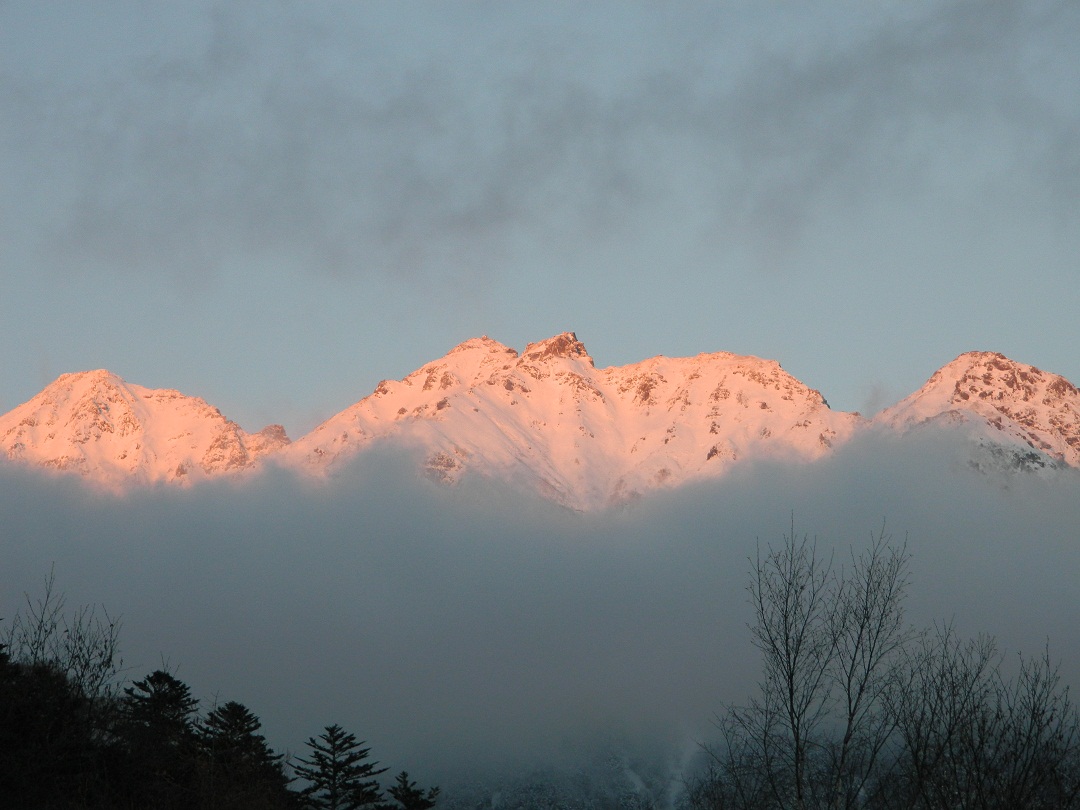 Still, spring follows winter as surely as morning follows night. Access to the park, via the Kama Tunnel is scheduled to return on April 20th of next year, with the opening ceremony, or "Kaizan-sai" being held the following Saturday, the 27th. It may seem like a long way away, but it will be here before we know it. Just about the time skiing and snowboarding season is wrapping up, in fact.
In the meantime, please visit our Facebook page with any questions or comments you might have: https://www.facebook.com/kamikochi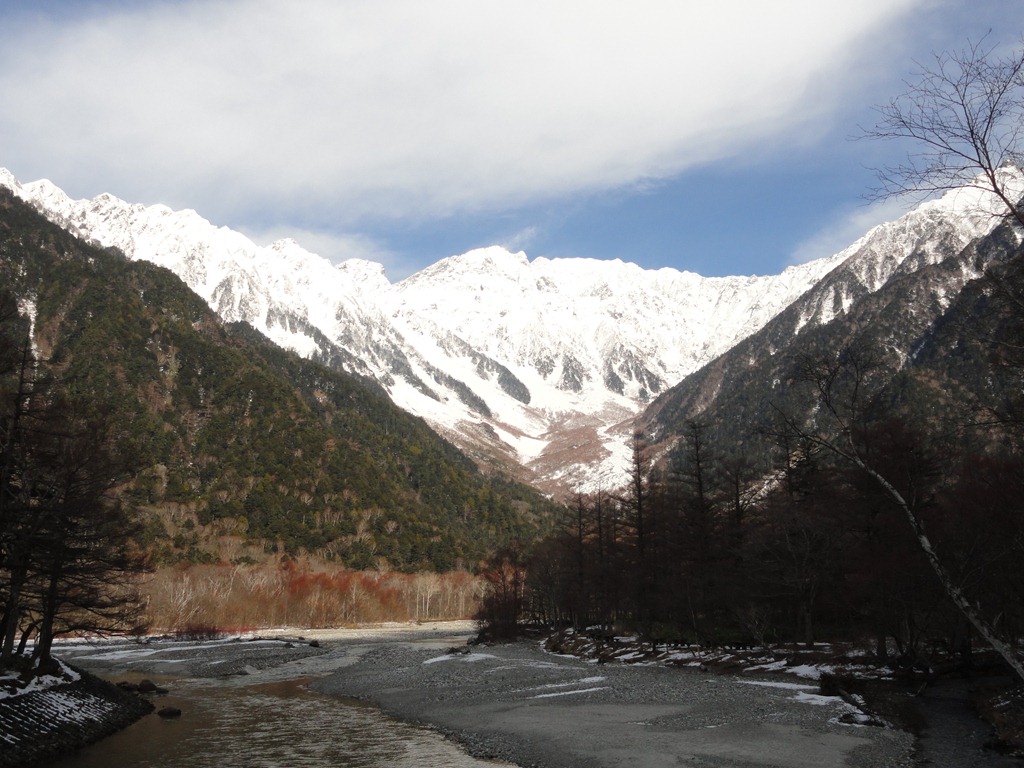 The photos you see above were taken around the beginning of December. Since then, of course, there have been repeated dumpings of snow throughout the Northern Alps, changing the scene considerably. The next big change of scenery won't come until April when warmer weather will return and springlike conditions will creep gradually from ground-level up toward the mountain huts.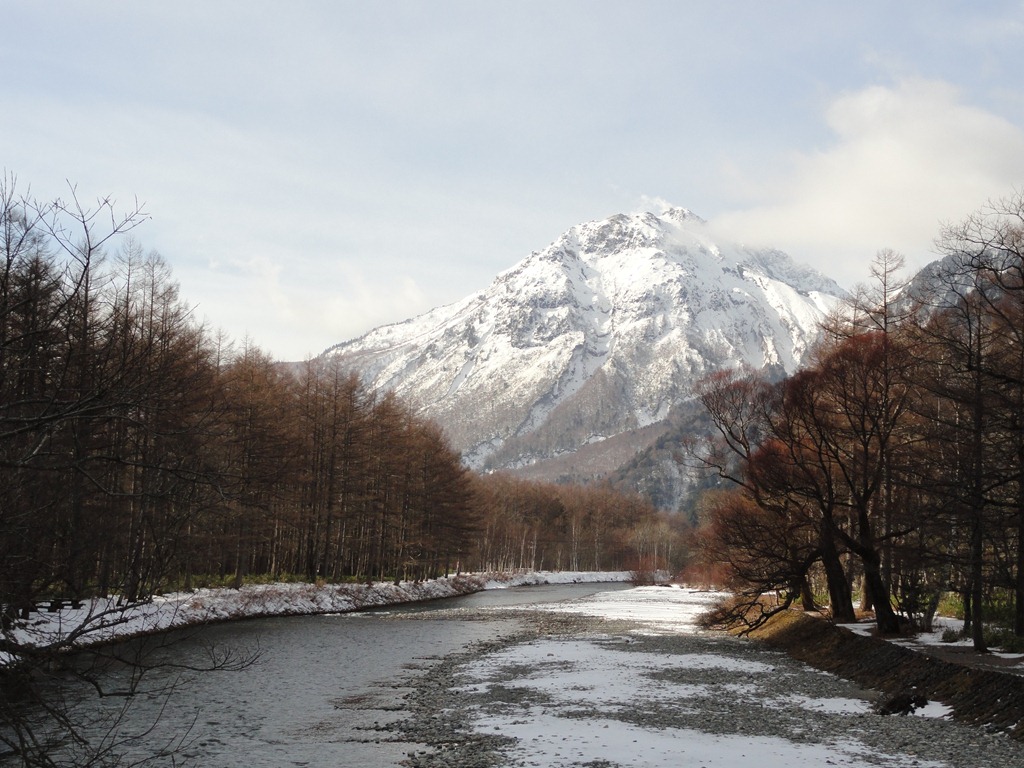 As I look toward next season, I am reminded of a scene in one of my favourite films, "Groundhog Day." The great Bill Murray (quoting the great Samuel Taylor Coleridge) cheefully embraces a stranger and exclaims,:
"Winter slumbering in the open air, wears on his smiling face a dream of Spring!"
Ciao!
Sources of Information:
Gosenjaku Group website: http://www.gosenjaku.co.jp
Kamikochi Onsen Hotel blog: http://kamikouchionsenhotel.blog.fc2.com