ATTENTION: When this post originally went up earlier this afternoon, we mistakenly reported that the 2017 closing ceremony will be held on November 17th.  It is in fact the 15th as we have been saying all along.  Apologies for any confusion this may have caused.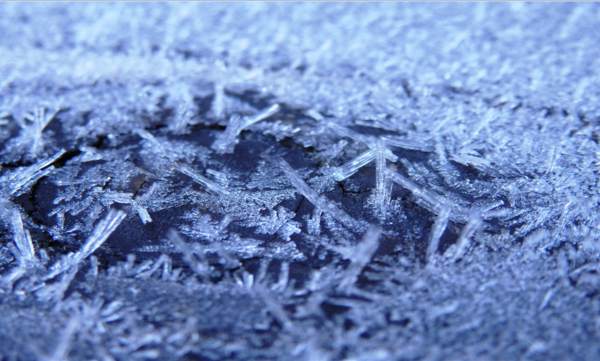 Now that light snowfall and sub-zero temperatures are a regular feature overnight, it's safe to say that winter is here.  Between now and closing, you have a window of about ten days to take in the last of the brisk and invigorating late autumn period, before the silver season swoops in the take our park away.
In the meantime, we urge you to dress warmly.  You might consider some thermal leggings under your pants as well as a knit cap and polar fleece.  That late autumn chill is no joke, especially when you are not in direct sunlight.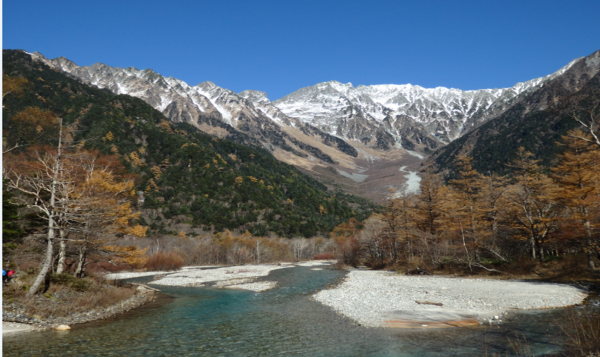 As you walk along the popular routes linking Taisho Pond, Kappa Bridge, Myojin Pond, etc., it it tempting to stick by the Azusa River where the riverside setting adds to the ambiance.  Just be aware that it's colder and windier by the river making a hat and windbreaker even more of a necessity.
The good news is that the views are as breathtaking as ever.  So bundle up and pick a sunny day to catch the last of what the autumn has to offer!
Thanks again to the bloggers at NPG for their valuable info and beautiful photos.  You have the best source of up to date info in any language and you can quote me on that.
Source of Information and Images:
National Park Guide Kamikochi Blog: https://npg-alps.net