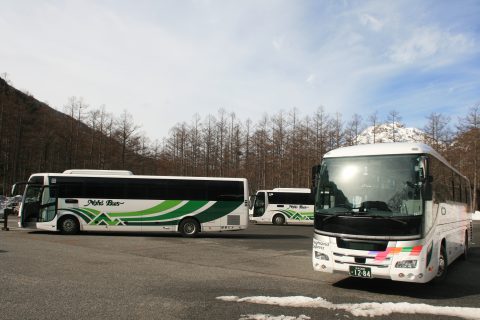 Good morning, good afternoon, or good evening to all of our readers.
Today, we're sharing the latest in a series of updates on the topic of access to Kamikochi. As you probably know, heavy rains have been falling steadily over the past week and a half resulting in disruptions to transportation.
Please note the following:
Currently, due to construction efforts to restore Route 158, the road will only be open to traffic during certain times of day.
From 07/18, Route 158 will only be open between 7:30 am and 7:00 pm and cars travelling in opposing directions having to take turns using the one open lane in some places, potentially causing delays.
From 07/21, the road will be open all hours, albeit with the above-mentioned system of alternating single lane traffic.
The Sawaya Shinshu bus providing a direct link to Kamikochi and the urban departure points of Shibuya, Shinjuku, Osaka, Kyoto (via Nagano), will remain out of service until at least 07/21. Resumption of service is planned for 07/22 if circumstances are favorable by then.
Regarding access to Kamikochi from Takayama/Hirayu, the fact that large vehicles like buses cannot pass through certain sections of road means that the shuttle buses normally departing from Akandana Parking Area will be out of service until further notice.
General details about access may be viewed on this site's Getting Here page.
Sources of Information:
Kamikochi's official Japanese language site: https://www.kamikochi.or.jp/info/view/152
Image courtesy of Nature Guide: Five Sense Kamikochi