Visiting Kamikochi for the first time? We want to help make your journey in the Japan Alps a great memory.
Please remember that Kamikochi is in the Chubu Sangaku National Park and is not accessible directly by private cars. There are 3 main ways to access Kamikochi: Public Transportation, Car + Public Transportation, and Bicycle.
Getting Here
Most people make their way to Kamikochi via public transportation. However you can also travel by car as far as the Sawando Parking Area (Matsumoto side) or the Hirayu Parking Area (Takayama side) and consider your options from there, where it boils down to a choice between a bus or a taxi.
For more details about getting to Kamikochi, please click here or choose your mode of transportation below.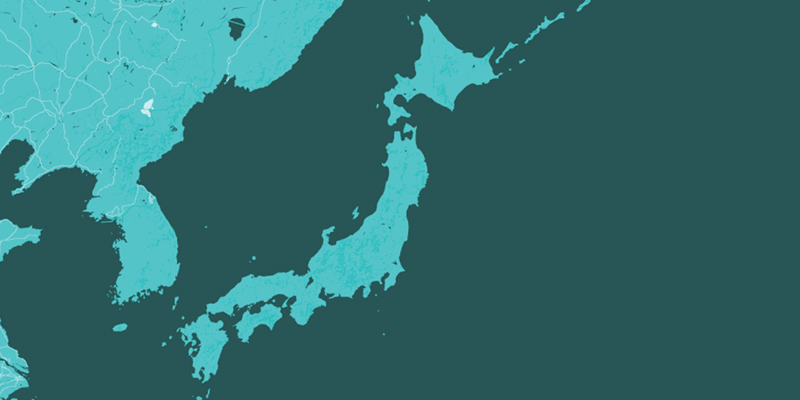 Sightseeing in Kamikochi
The topic of sightseeing in Kamikochi is a tough one to tackle in brief, the reason being that there's just so much to see. If, for example, you take the bus from Sawando to Kamikochi Bus Terminal and never look back, you've already missed two prime spots: the wonderful Taisho Pond and the delightfully subdued Tashiro Pond.
Trekking From Kamikochi
One of the first peaks you'll notice on entering Kamikochi is Mt. Yakedake, an active volcano that can be climbed as a day hike and which can serve as a back door into Kamikochi if done as a through hike. Mt. Chogatake, a pleasing hike for people of any level is easily reached from Tokusawa. For something a little more relaxed, check out the Tokugo Pass, with great views of Hotakadake when the weather cooperates. Then there is Karasawa, on the way to the Hotakadake peaks, which is also a nice hike in itself if you have the time. And that's not the half of it!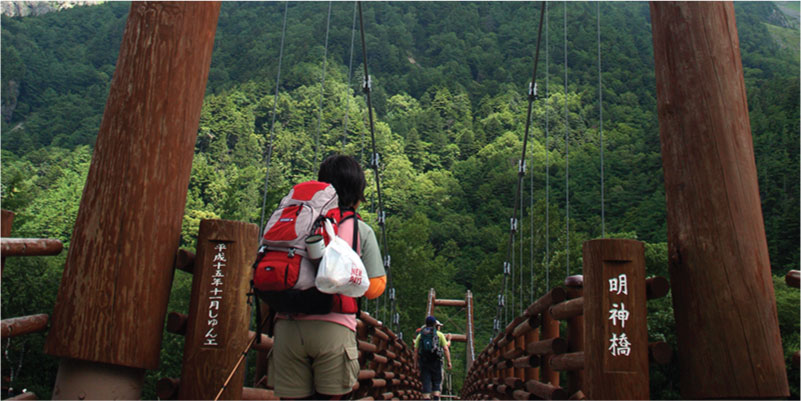 Accommodations
One of the first things one needs to consider when planning a visit to Kamikochi is whether to do a day trip or spend one or more nights in the park. And there is plenty to be said for spending the night. Tranquil early mornings and starry skies really do complete the Kamikochi experience.
So what are your options? To begin with, the area around Kappa Bridge is home to many hotels to suit various budgets, including some rather luxurious fare. You can read about some of them.
There are also a variety of mountain huts, offering dormitory style lodging as well as meals for those who order them. Some of these places are quite rustic, while others like Yokoo include such amenities as hot baths. Whatever you choose, mountain huts can be a key part of an unforgettable stay at Kamikochi.
Lastly, we should also mention camping, which is an option for anyone choosing to bring their own tent into the park or rent one onsite. Camping is only permitted in campgrounds or in the immediate vicinity of mountains huts that charge a small fee to make use of their land.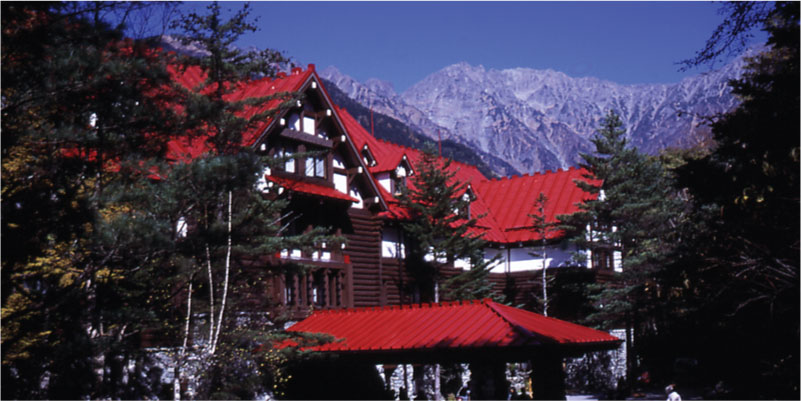 RESTAURANTS & SHOPS
The main hub for restaurants and shops is in the area around the Kamikochi Bus Terminal and Kappa Bridge. Meals and snacks can be had at various shops in this area to suit a variety of tastes. Teishoku or set meals are a great favorite among the Japanese and a safe bet to fill you up for a long hike. Many hotels and lodges also double as restaurants, even in out of the way locations like the Hotakadake Sanso.
For prepared food items as well as gifts and sundries, we recommend browsing the shops around Kappa Bridge, where practical items for hiking may also be found. As souvenirs go, be sure to have a look for tenugui, small hand towels adorned with colorful illustrations and usable as bandanas. They make great keepsakes and decorations, as do the t-shirts most lodges sell.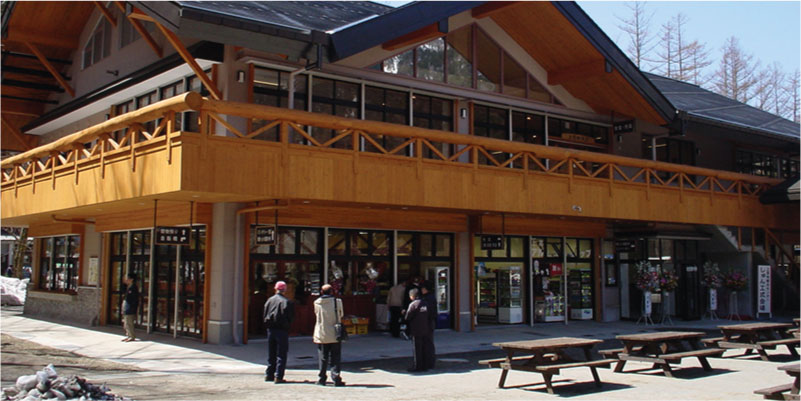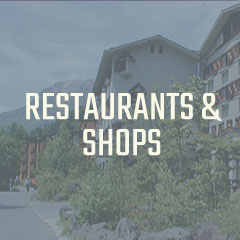 OTHER ATTRACTIONS
If Kamikochi were the only place of interest in the area, it would still be worth a visit. However, its unique location in the Japan Alps between Gifu and Nagano prefectures lends itself to a wide array of outdoor, historical, and cultural experiences.
Be sure to check out our Other Attractions page to find out what to add to your journey into the inaka (countryside).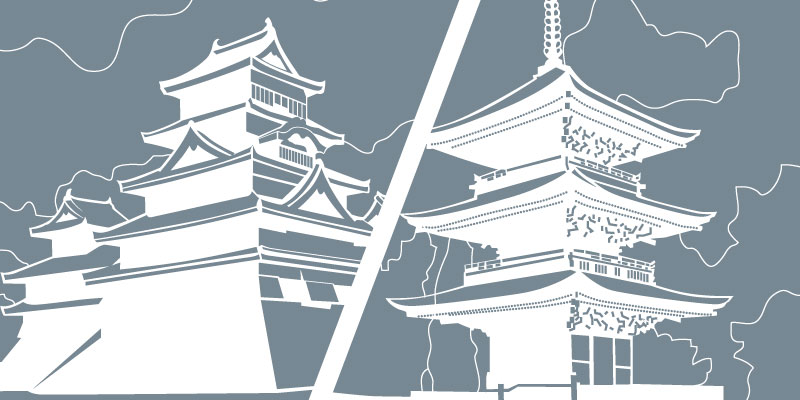 The Journals are written by people who love Kamikochi and want to share their experiences with you.