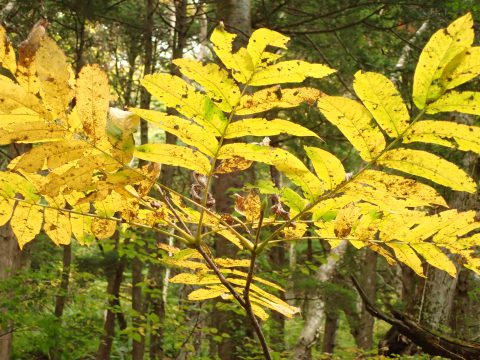 Autumn marches on.
Just two weeks ago, the Karasawa Col was decked out in radiant autumn colors as the foliage there hit a kaleidoscopic peak. Now, those leaves have mostly fallen and the colors are slowly making their way toward central Kamikochi. Actually, some of the first trees to change color around Tashiro bridge are now almost bare–but these are thankfully in a minority.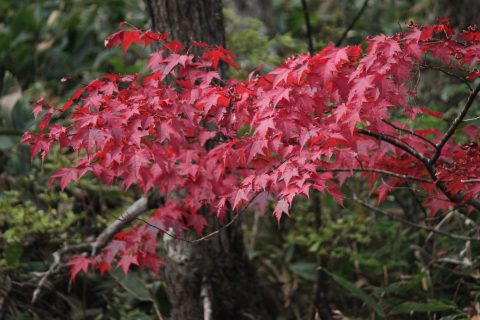 We can now look forward to just over two weeks of peak colors, with maples already displaying deep reds and oranges and larch trees expected to be yellow by month's end. Then, like all good things, the period of peak foliage will begin to wind down, leaving a multi-colored carpet of leaves on the paths.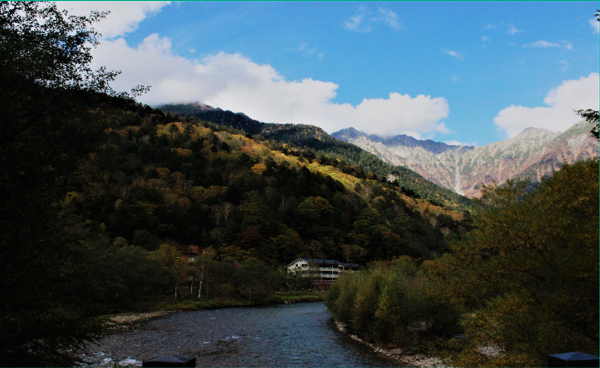 Among the many telling signs of the changing season, Saturday saw the first frost on Kappa Bridge: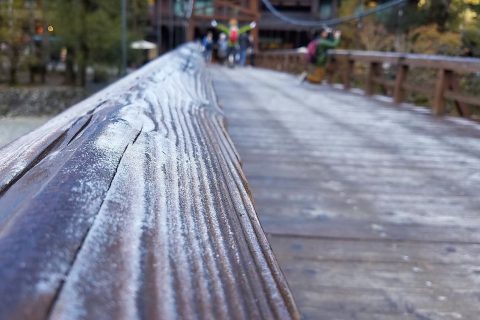 Our sources at the National Park Guide Kamikochi blog report that morning temperatures dropped to a chilly 4 degrees Celsius, rising to a still bracing 12 around midday. This probably means the days of wearing light fleece over a thermal are gone. You'll want to have a proper cold weather jacket as well as a hat, gloves, and smart wool socks to stay comfortable as the days grow shorter and colder.
A recent NPG post also helpfully points out that frost covered bridges and walkways can be quite slippery, so be sure to watch your step in these places. It may very well be your first time this season walking on icy surfaces–an unfortunate recipe for a painful slip and fall if you're not prepared.
We now have exactly a month left to enjoy what's left of the 2018 season before the park closes to public transportation on November 15th. So choose a day with clear skies and make the trip down for some of the best autumn foliage Japan has to offer.
Sources of Information:
National Park Guide Kamikochi blog: https://npg-alps.net/blog/autumnleaves/21738/