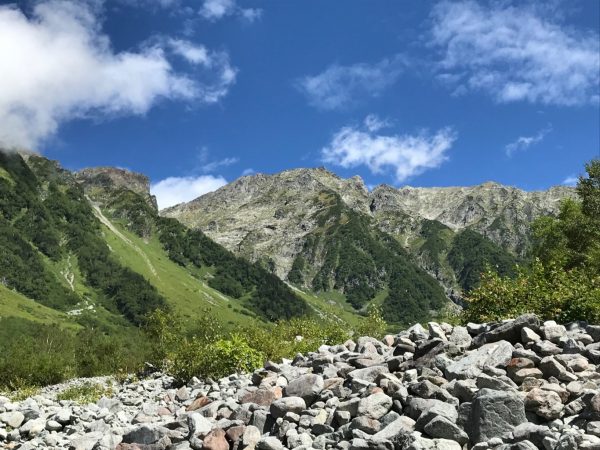 As autumn descends on the Japan Alps, shorter days and increasingly cooler temperatures have come to Kamikochi. Though nowhere near its peak, the celebrated autumn season is now underway and brisk hikes under clears skies are among the main attractions.
Many visitors to the park don't venture past the major landmarks like Kappa Bridge and Moyjin Pond, but those who do will find their efforts rewarded by fantastic views and paths relatively free of crowds.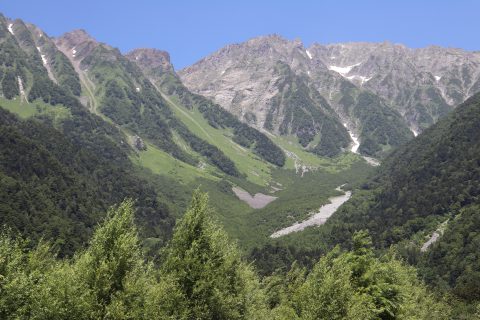 One such hike is the one to the Dakesawa Mountain hut, ably profiled in a recent blog on the National Park Guide site.  We thought we'd take this opportunity to share it with you. I should add that the contents of this post are taken almost entirely from the Japanese original on the NPG site, so we must thank them once again for all their hard work in creating such high quality content week after week.
Starting from Kappabashi, follow the path along the right bank of the Azusa toward the Dakesawa trail head.  Once there, you'll see a sign informing you of the distance to the Dakesawa Goya mountain hut (4km):
Proceed along this path and in time, you'll come to a geological oddity which is worth investigating: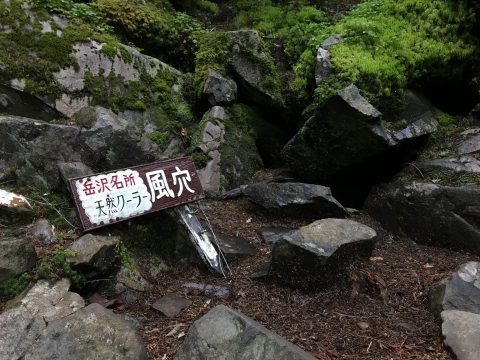 The sign in the above picture reads 風穴 (fuuketsu), which literally translates as "wind cave," so named because of the dramatically cooler temperatures found within.  Even at the height of summer, temperatures in these caves can drop to around 3 degrees Celsius.
A little further up the trail, you can stop for a rest and enjoy great views of some of the surrounding landmarks. You should be able to see the area around Kappabashi as well as the prominent peak of Norikura to the south.  You'll also have a nice view of a large calderon nearby Mount Yake: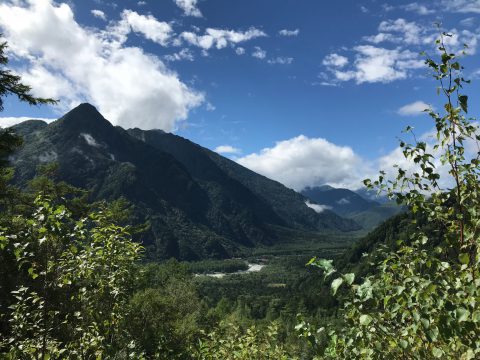 If you continue on from there, you'll no doubt notice the path suddenly gets steeper as you embark on the final segment of the hike to the Dakesawa hut.
Aaaaaand here it is: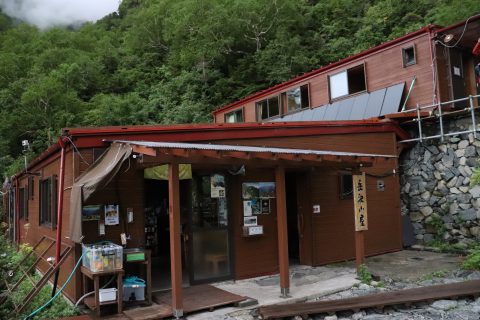 Stop at the hut for a break along with some refreshments and a nice view of the terrain below: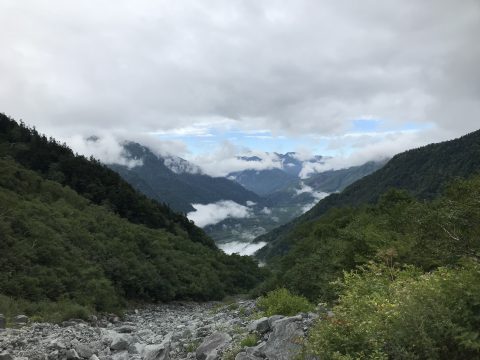 Expect to spend about three and a half hours getting from Kappa Bridge to Dakesawa Goya and about two getting back.  It's a nice little day hike that doesn't require a super early start, even if you aim to return by mid-afternoon.
And this is just one of a plethora of hikes you can attempt from central Kamikochi.  Some will prefer something more laid back, while others might choose to make a day of it and hike up to Karasawa. There's so much to do here, it can be difficult to settle on just one hike.
All the more reason to make multiple visits.
We'll be bringing you updates of the autumn season as it happens, so remember to keep checking our Facebook page and homepage.
That's all for now.  Hike safely and enjoy the autumn!
Source of info and images:
National Park Guide Kamikochi blog: https://npg-alps.net/blog/today/21265/
…