My friend Pierre and I decided to celebrate Mountain Day one day late last Friday when we headed out for Mt. Jonen, one of Japan's Hundred Famous Mountains and also a prime destination for trekking from Kamikochi.
Rather than approaching through Kamikochi via Chougatake as some do, we started our hike from the Ichinosawa trail head in Azumino City.  It's an easy drive from Hotaka Station and we were able to park with minimal fuss only a short distance from the trail.
Despite some mist around the peak, the weather had looked fairly encouraging and we managed to get on the trail by 8am with the aim of returning by 4pm.  What opened up before us was a simply splendid riverside trek with great scenery and a pleasing forest environment made more soothing by the sound of running water.
After a few kilometers and repeated river crossings we came to a bridge where many hikers had stopped to rest.  From here, it would be a further 2.2km to the Jonen Goya mountain hut.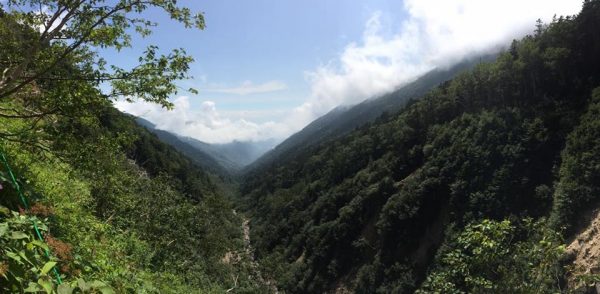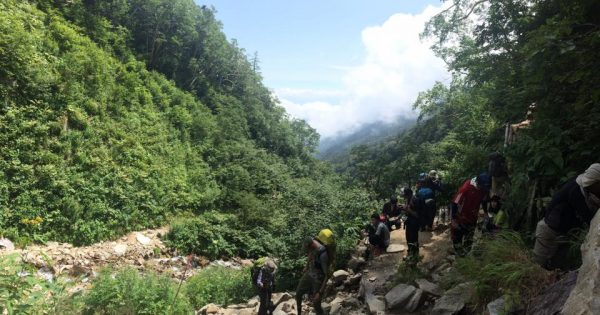 With one eye on the time, we decided not to dally at the hut and pushed on for the peak which loomed precipitously before us behind a wall of fog.  From this point, the trail gave way to a steeper slope with a lot of loose rock making the footing more difficult.  In the past, I'd heard that Jonen was an easy hike, but based on my experience I'd say it's more intermediate.  There's a lot of tricky footing, especially on the return trip…particularly if you're in a hurry.
When the clouds finally parted, the views were spectacular.  Mount Yari and the Hotaka peaks were all there to massage our eyes with their breathtaking beauty.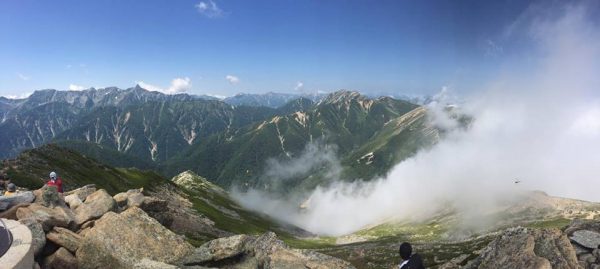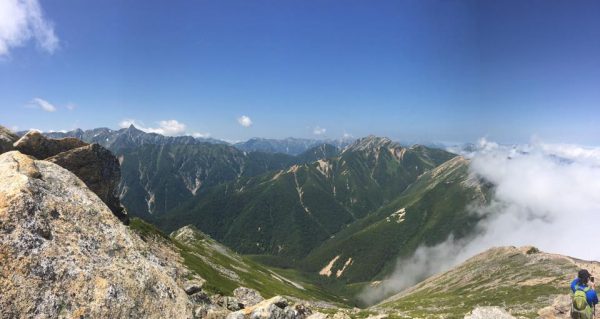 Pierre soldiered on to the peak while I took my time and snapped some pictures.  In time, we met up top and, after a short break, decided to head back down again.  I refilled my water at the Jonen Goya and within a little over two hours we were back at the car.
All told, the Jonen hike that we did offered a nice balance between a solid eight hour workout and an only moderately difficult climb with few exposed areas and lots to see.  It can be done either as a through hike from Kamikochi to Ichinosawa (or vice versa) or as a return hike passing through the Chougatake peak area.  It's worth considering spending a night or two at a lodge if you are concerned about time.  You will want to research routes and times in advance to ensure a safe and enjoyable experience.
Verdict: highly recommended!