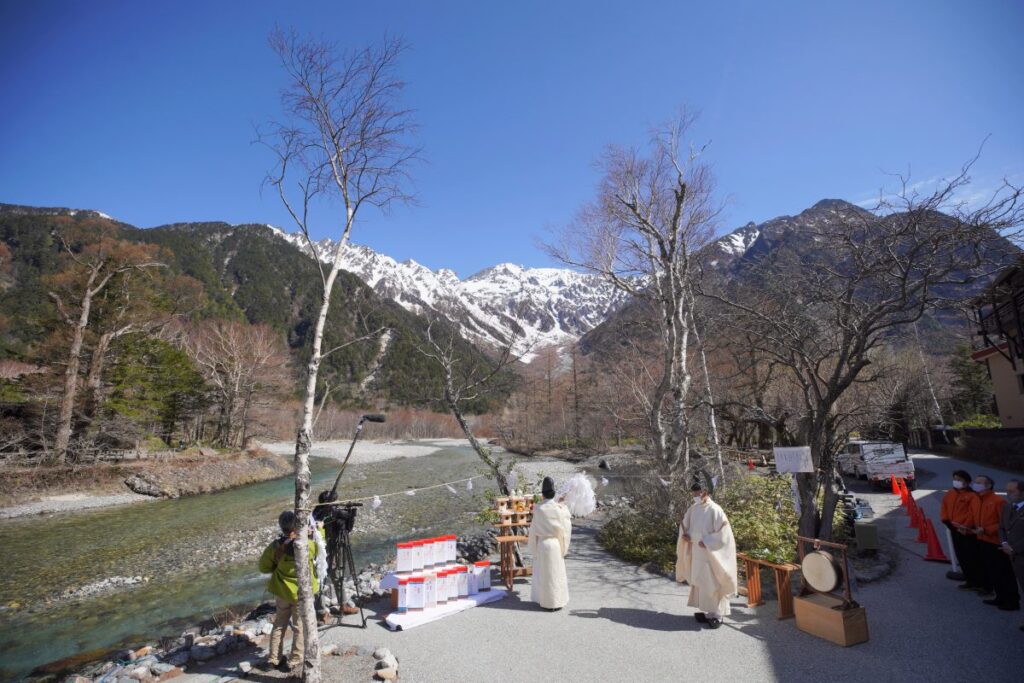 Hello to all of our loyal readers.
It's chilly and overcast in the Northern Japan Alps, but we do have a few reasons to be cheerful. Chief among them is Kamikochi's official opening for 2021 which was marked by the annual Kaizansai Ceremony at Kappa Bridge yesterday. Thanks to Five Sense's intrepid blogger, Ume, we can share some pictures of the event.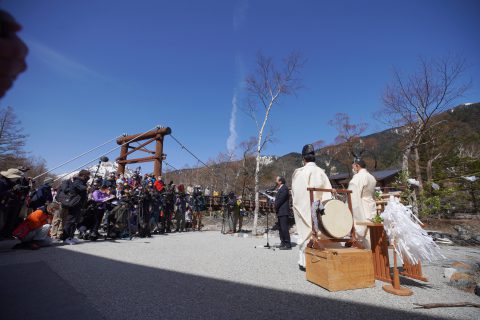 This year's event was more subdued than in years past due to precautions against the coronavirus. Whereas hundreds usually crowd round to observe the ceremony, this year's participants were restricted to a smaller number of people directly involved with the running of Kamikochi.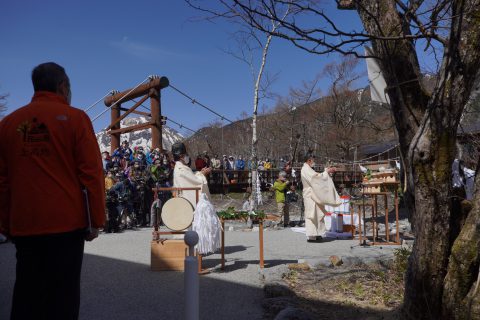 Nevertheless, the usual Shinto rituals offering prayers for safe passage through the mountains were performed before the small crowd.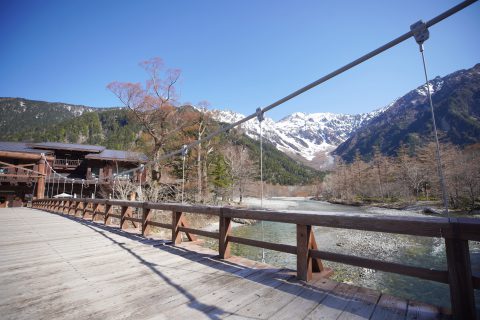 With the park now fully open for business, visitors can look forward to a six month long window of enjoying all that Kamikochi has to offer. This period spans the early spring, when snow still adorns the slopes of the Karasawa Col, as well as the radiant greens of May and June, the summer when cool breezes tame the heat, and finally the celebrated time of peak autumn foliage at season's end. Whether or not you can be here to enjoy it in person, we'll be covering all of these highlights on our blog.
That's all for this week. Please join us again next time for more coverage of the new season.
Source of Information:
Nature Guide Five Sense Kamikochi blog: https://fivesense.guide/blog/today/30065/