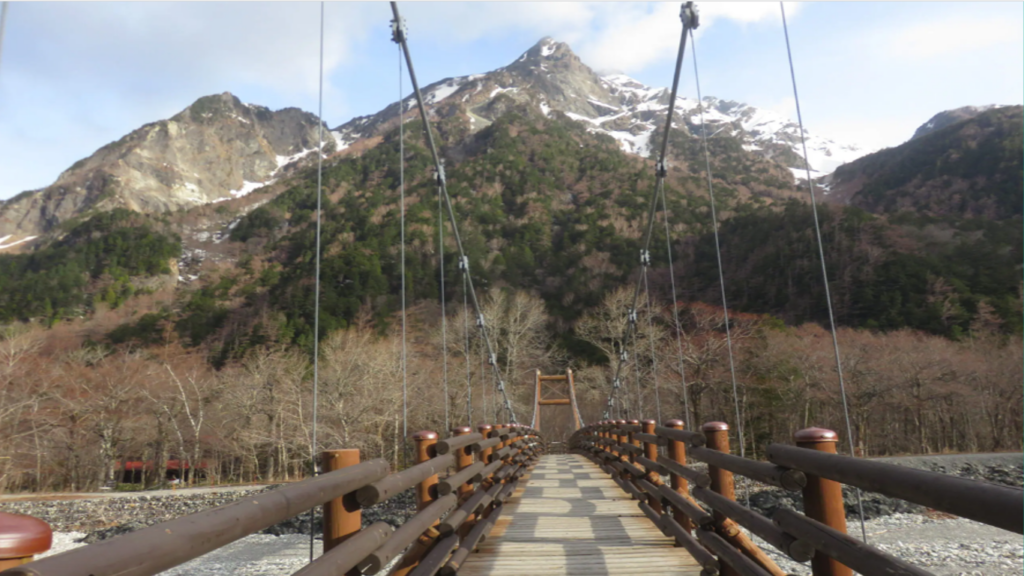 Hello to all of our followers near and far! We hope you are getting the most out of the early days of spring. Speaking of which, Kamikochi's spring opening is just three days away. That means that in less than 72 hours, buses will be rumbling into the park with troops of happy hikers eager to welcome the new season.
As always, we are indebted to the outstanding Five Sense blog for posting the up to date info and images that form the backbone of our own blog.
As is our custom, we'll be bringing you regular coverage of the opening along with reports on weather conditions and available facilities. So let's start with the popular left bank route from Kappa Bridge to Myojin Bridge, as of April 13th. Those unfamiliar with Kamikochi's geography or in need of a quick refresher should download and consult our free digital brochure here.
To clarify, the left bank is not a hangout for French poets (that I know of, anyway), but a route located on the same side of the Azusa River as the Bus Terminal.
As you can see in the above photo, the left bank course is steadily being cleared of snow, making it likely that the path will be useable by the time the crowds arrive this weekend. There is however, quite bit of snow around the path.
Rainy spells will cause further melting in the weeks to come. This in turn will create puddles which make sturdy waterproof trekking boots an asset in April and early May.
And now, we turn our attention to the less accessible right bank. Located across the river from the left bank, the right bank similarly links Kappa Bridge and the Myojin area via a scenic path. Unlike the left bank, it's still largely blocked by snow. And our sources at Five Sense tell us that it will take a while longer for all that snow to melt.
The above photo shows The Takezawa Marsh, just a fifteen minute walk from Kappa Bridge. There is a wood-lined path somewhere underneath all this snow, but it's hard to tell exactly where it is at the moment. Please be aware that the area around Taisho Pond is now inaccessible due to snow. Be sure to obey any instructions on signs such as "no entry" notices posted at locations around the park.
What to Wear on Opening Week
During the warmer daytime hours, a warm fleece and rain gear should be enough to keep you warm and dry. For the chillier morning hours, slap a down jacket on over the fleece. Gloves and a neck warmer will likewise serve you well.
As mentioned above, a good pair of hiking boots will help you weather the wet and muddy areas.
And with that, we conclude today's post. We'll leave you with an image of Myojin-dake looking stately in the cusp of spring.
Till next time, keep warm and stay safe!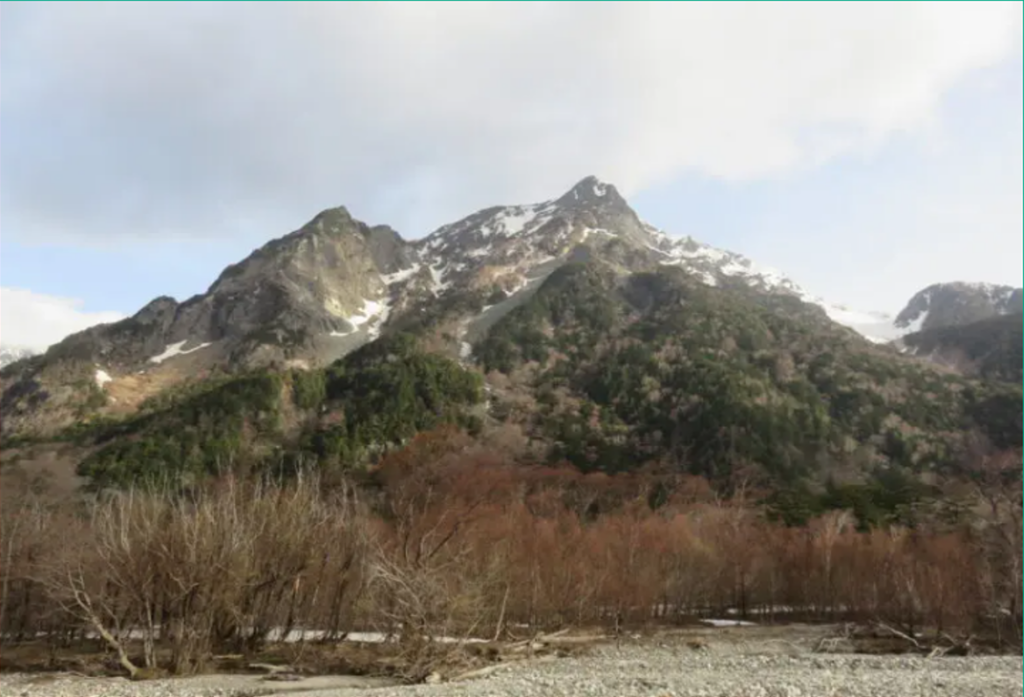 Source of Information:
Nature Guide Five Sense, Kamikochi blog: https://fivesense.guide/blog/today/33078/