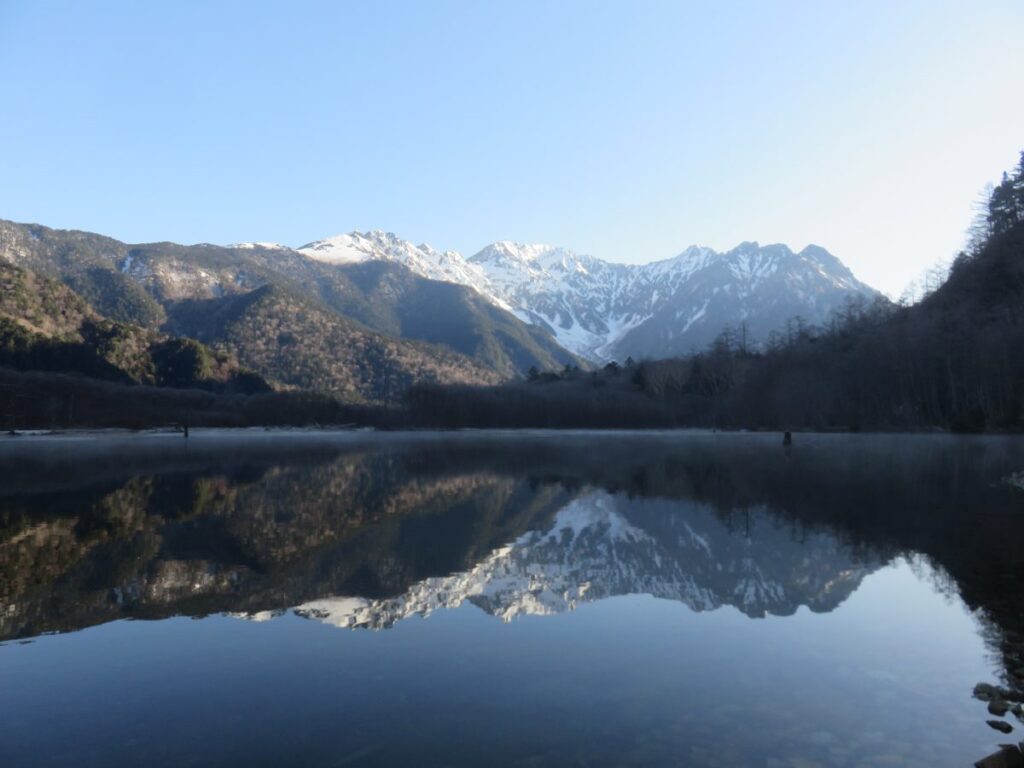 Hello to all of our loyal readers. We hope you are well and enjoying the spring weather.
It's only four days until Kamikochi opens its doors (gates, actually) to the public thus kicking off the 2021 spring season. This will only be a brief post, mainly intended to show off some recent pictures from the Five Sense Kamikochi blog.
As of two days ago, the park still had quite a wintry ambience as seen in this shot of Mt. Yake mirrored in Taisho Pond: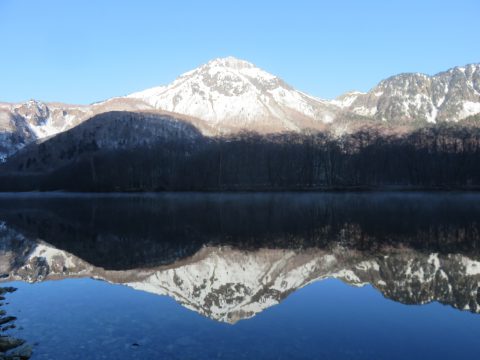 In central Kamikochi, the snow has been melting at a quicker rate than in past years. However, there are some spots when residual snow has yet to be cleared from paths.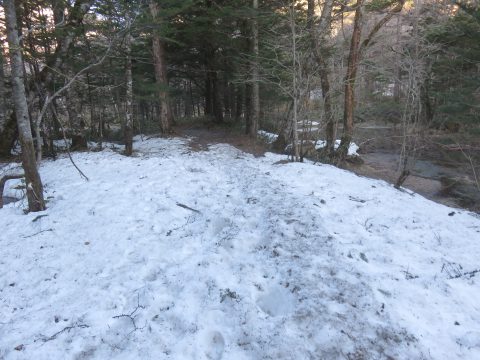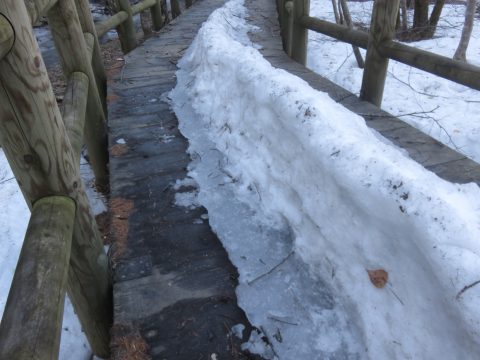 The path shown above is in the Taisho Pond area. It looks to me as though an able bodied person with appropriate footwear could negotiate this patch without too much trouble.
Mornings are still quite cold in the park as shown in this picture of a pond surface glazed over with ice: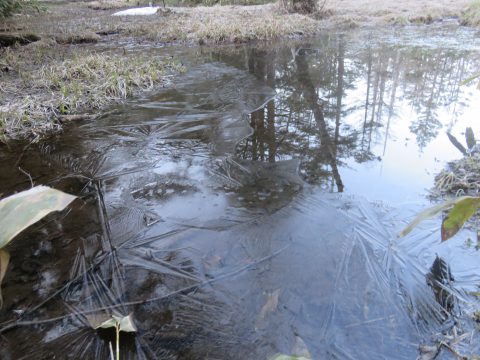 Needless to say, morning temperatures hovering around freezing call for appropriately warm clothing. Layering with a warm fleece and sturdy, weather resistant shell is recommended.
And that's about all we have to report for the moment. Thanks as always to the fine folks at Five Sense for keeping us up to date with recent developments in the lead-up to next week's opening. We'll be sharing more of their content over the next few weeks.
Till then, we hope you are safe and in good spirits!
Source of Information:
Nature Guide: Five Sense, Kamikochi blog: https://fivesense.guide/blog/old/tsubuyaki/29908/