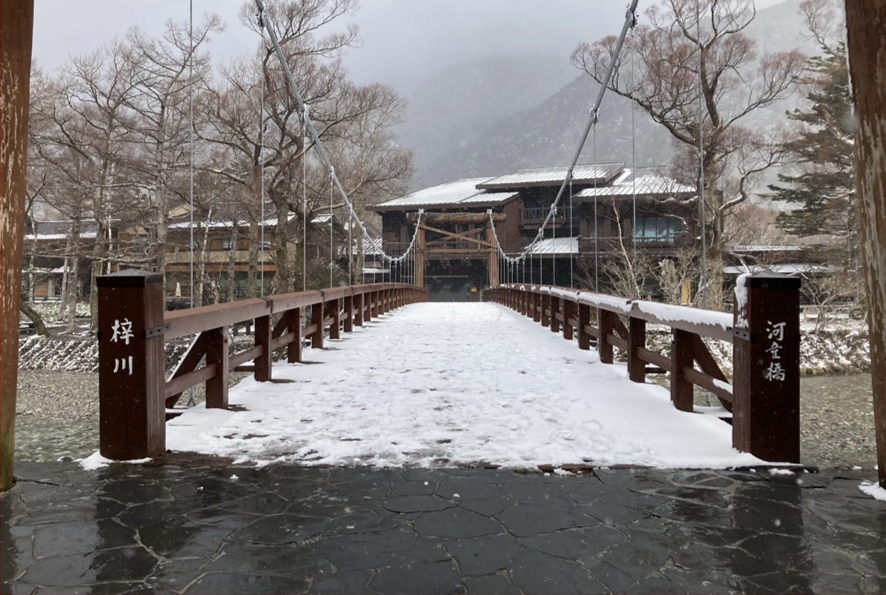 A hearty hello to all of our loyal readers around the world!
Kamikochi opened its gates to the public yesterday and those who made the trip were rewarded with a blanket of fresh snow on the ground. Don't worry about the trails though. They are at most a little wet in the wake of the snowfall and you'll have no problem traversing them with decent footwear. Five Sense blogger Yuushi posted on this very topic yesterday and it is on that blog that we'll basing today's post.
Snowfall at this point in the season is by now means rare in Kamikochi. Indeed, we sometimes get blizzards as late as Golden Week. As the following picture shows, the snow has added some wintery ambience to the paths without actually obstructing them: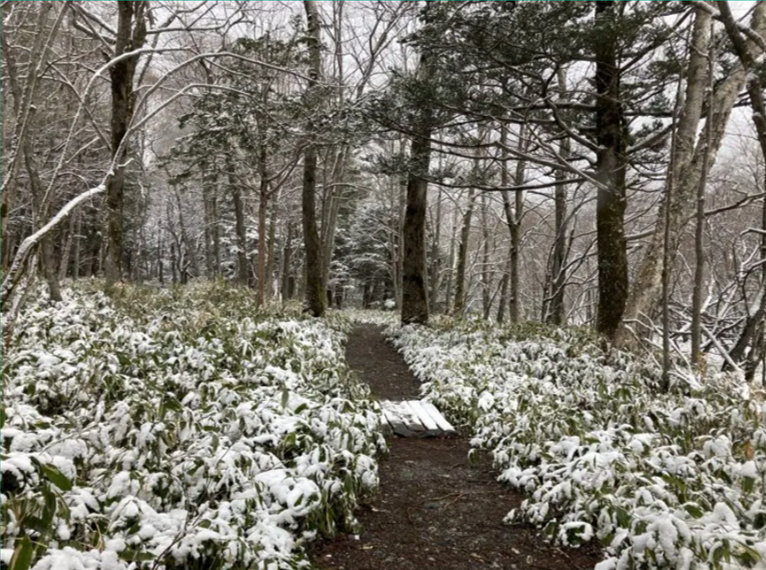 As you may have guessed, the snowy has come bundled with some chilly weather. On opening day, the thermometer was showing a frosty 2 degrees Celsius, so you'll want to bundle up as well. Fleeces, warm gloves, and water repellant outerwear are all among the recommended attire right now. And you'll of course want a sturdy pair of boots on your feet.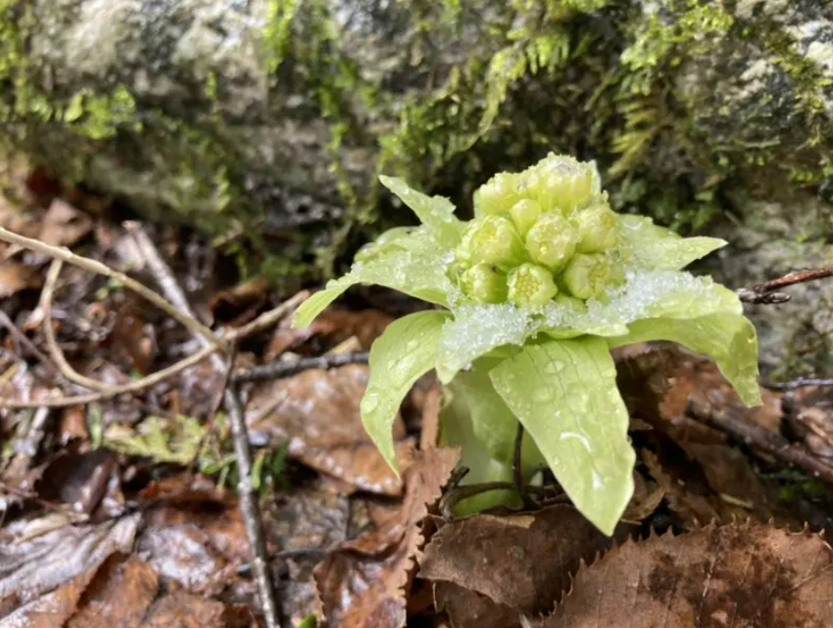 With that, we'll be wrapping up today's blog. Thanks as always to the hard working folks at Five Sense for providing detailed updates on developments in Kamikochi along with a top notch guided tour service.
We'll be back with more reports on the barnd new 2023 season. Till next time, stay safe and enjoy the spring weather!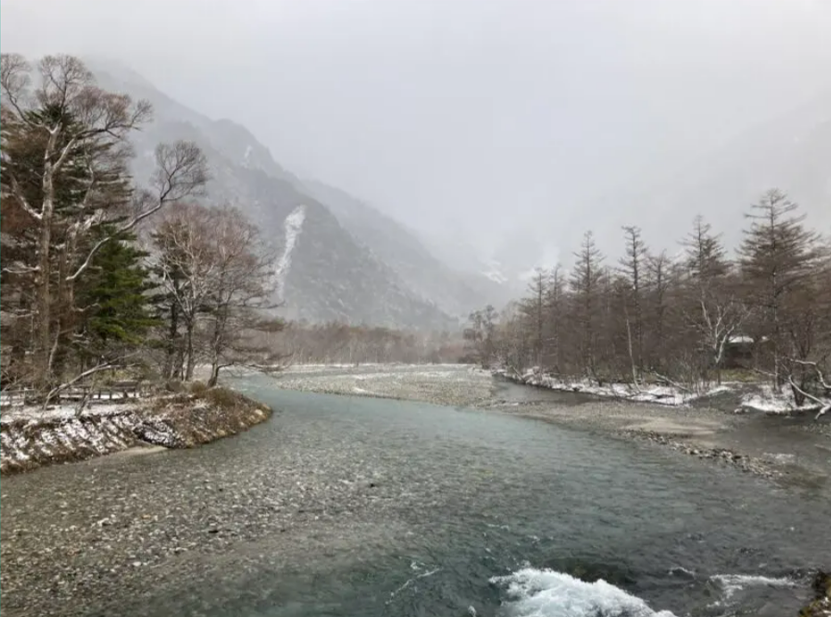 Source of Information:
Nature Guide Five Sense, Kamikochi blog: https://fivesense.guide/blog/today/127427/