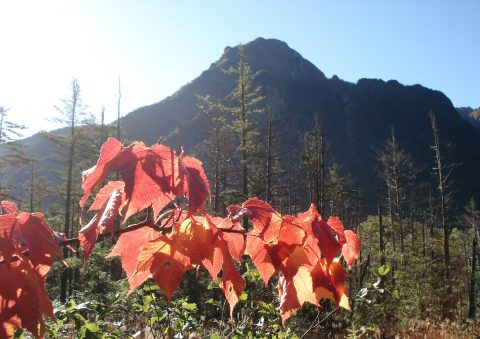 Hello to all of our readers around the world.
Many if not all of our international readers are currently experiencing the profound impact of the global coronavirus crisis. For most, the idea of visiting Japan is both impossible and a matter of lesser priority at this time.
However, among some of the people most closely concerned with the upkeep of Kamikochi as well as the rescue workers tasked with helping people in emergency situations, there is growing concern that hiking and climbing enthusiasts might defy the current ban on mountain climbing and head for the hills.
Mountain huts are a familiar and comforting part of the landscape, which make the mountains accessible to people of various ages and ability levels. During the current crisis, however,  enclosed spaces such as lodges and huts could become breeding grounds for a new outbreak. As it stands now, mountain huts will be closed until mid-July at the earliest, but we must maintain vigilance for as long as the crisis persists.
As mentioned above, rescue services have also been impacted by the ongoing crisis, as being in close contact with people in emergency situations would put them at risk of infection.
One clear sign of the impact of coronavirus on hiking in Japan can be seen in the way the the mountain paths of Mt. Fuji have already been closed for the year.
What we're talking about here goes well beyond individual safety. If a major incident, such as potentially fatal accidents in the absence of rescue workers or a major outbreak were to take place, it would certainly spell disaster for Kamikochi. Many hundreds of visitors and staff could be impacted and Kamikochi as we know it could be harmed beyond repair. Think about that for a moment: one of Japan's most beloved outdoor leisure spots being closed not just for months or years, but potentially decades.
Even as the coronavirus crisis begins to ease in intensity, the world remains a scary place. At times like this, many of us might wish to reconnect with nature and its therapeutic benefits. For the safety of all involved and the future security of Kamikochi itself however, we'll have to wait a while longer before venturing to the mountains.
All the best to you wherever you are. Stay safe.