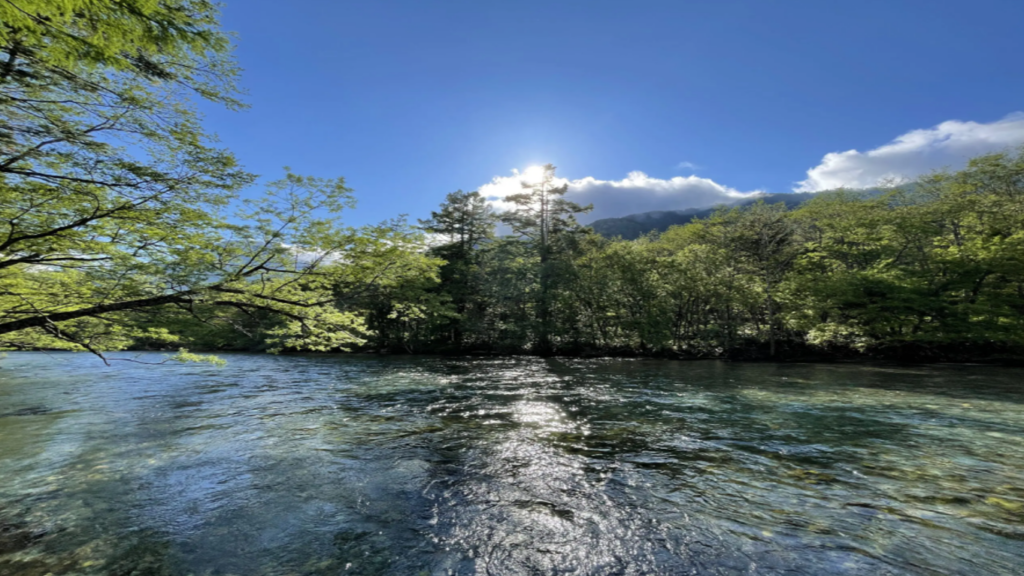 A hearty hello to all of our readers near and far!
Summer is here, folks! It seems like just yesterday that I was complaining about the rainy weather, but as of today it's been sunny and hot for a while. And that's only in the normally temperature Nagano Prefecture. In Tokyo and other parts of Kanto, plus-40 temperatures have been recorded on consecutive days, in what is shaping up to be the worst heatwave in Japan's history.
All the more reason to pack up and head for Kamikochi, long a favorite summer getaway for suffering city folk. With recent daytime highs not exceeding 20 degrees Celsius, the park presents a stark contrast to hotter areas.
Picking up Five Sense's lead for the umpteenth time, today's blog will look at the scenery in the park changes over the course of a day, from mystical mornings to starry nights.
Morning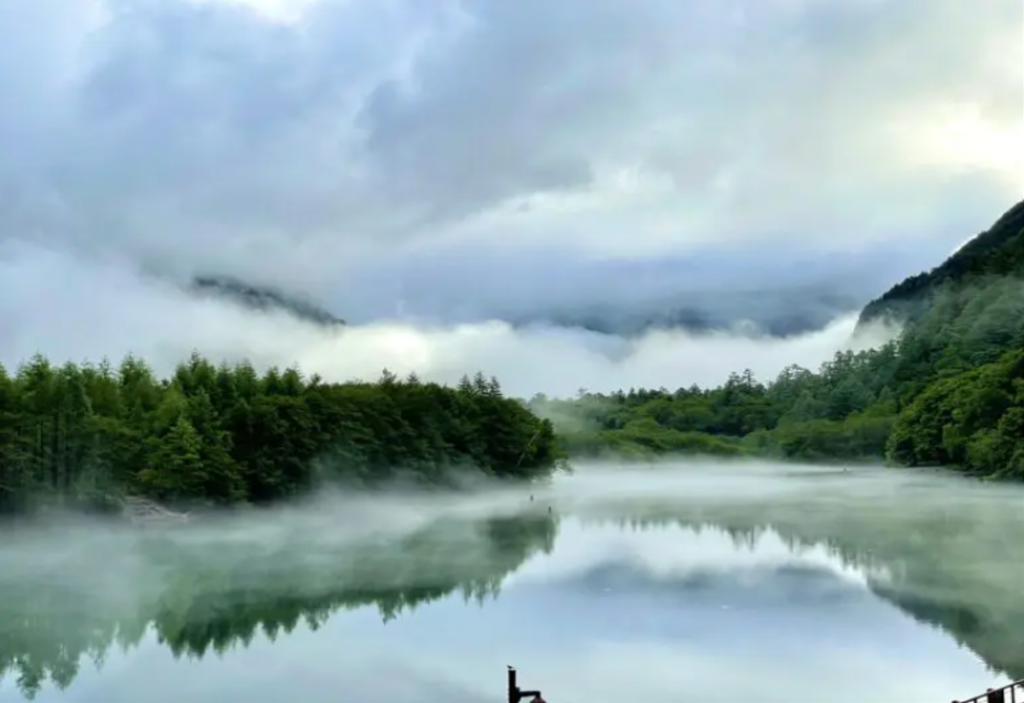 Due to humidity on summer mornings, thick mists form over the water as seen in this picture of Taisho Pond. This phenomenon is know as 朝もや (asamoya, lit. "misty mornings") in Japanese.
Midday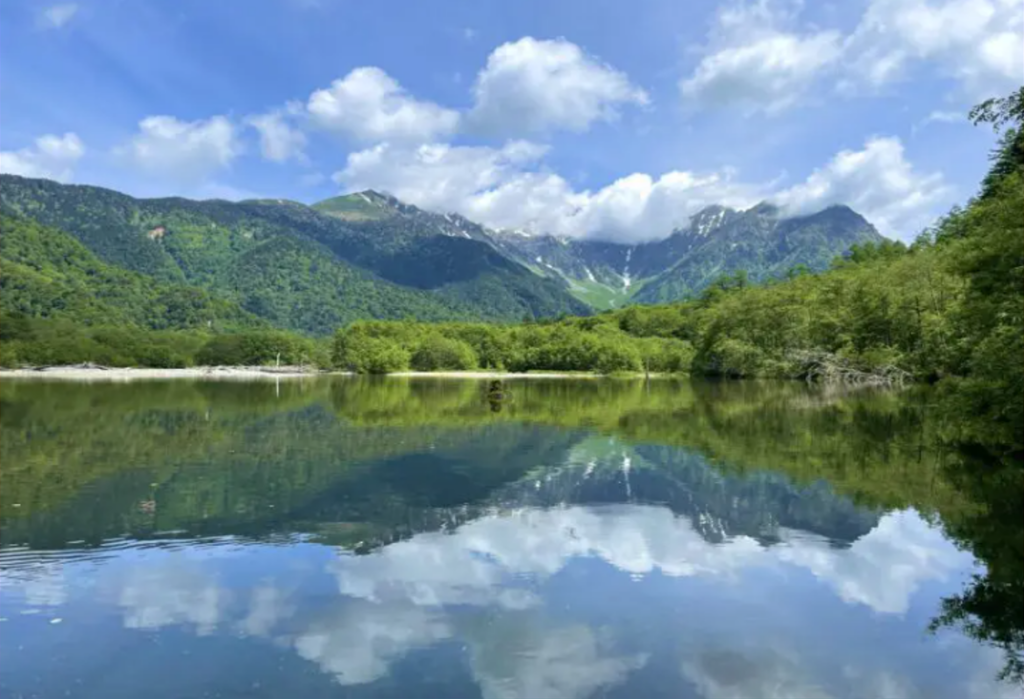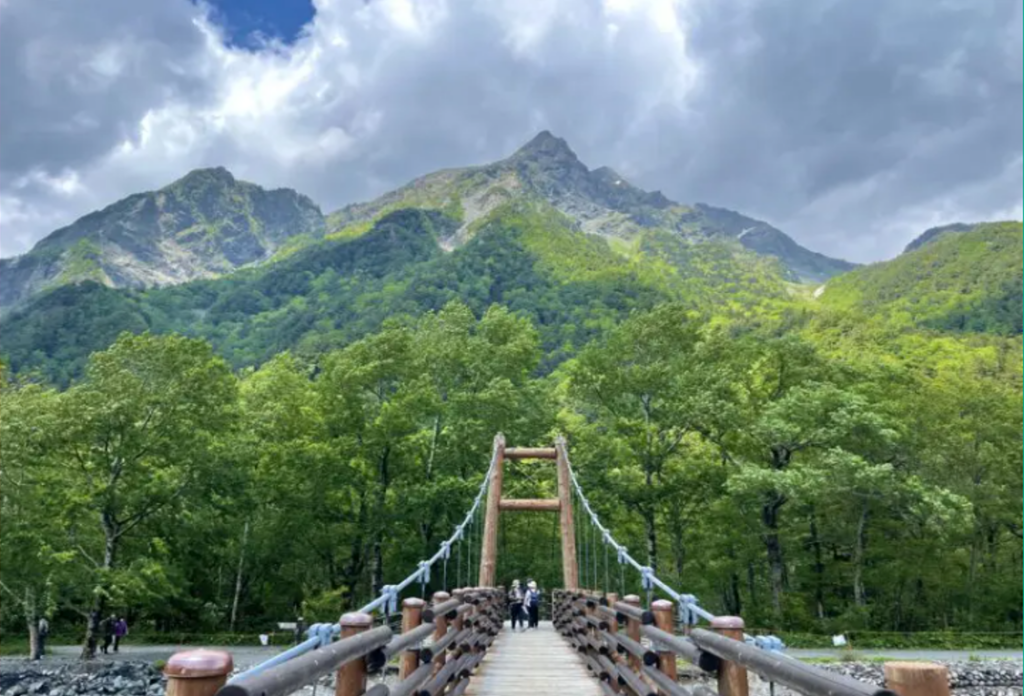 The above pictures of Taisho Pond and Myojin Bridge present classic summer scenes. The mists have cleared leaving the midday sun to show the peaks in all their glory.
Evening
For my money, dusk is the loveliest time of day. The sweet breezes of early evening are a perfect complement to pink clouds at sundown. But the pageant of natural beauty is not over yet.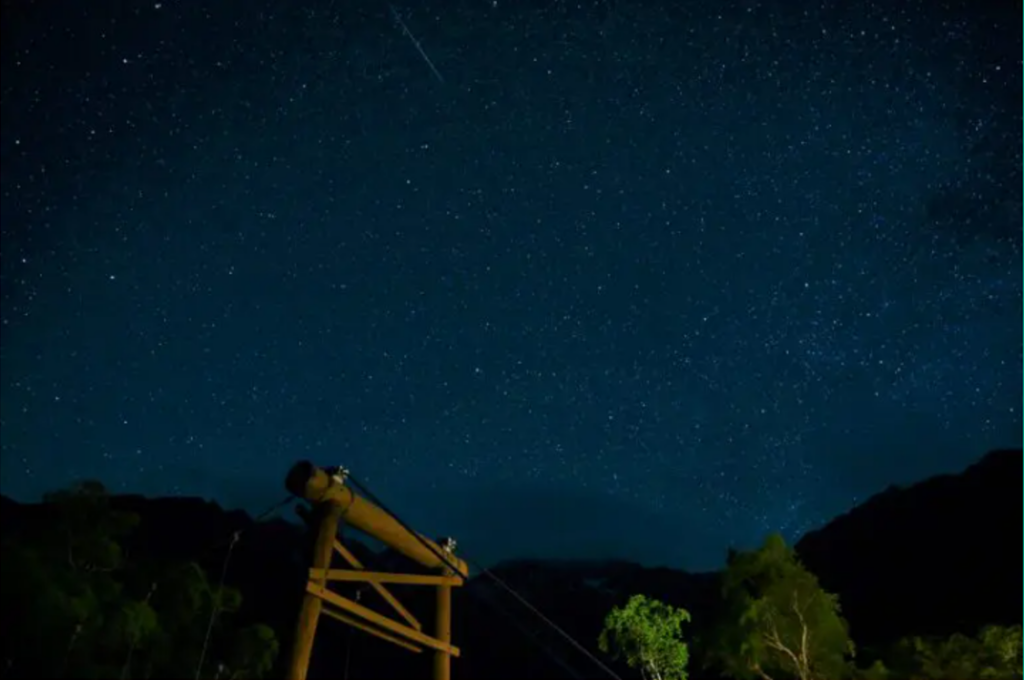 Nighttime scenes in Kamikochi can be truly breathtaking with low levels of light pollution making it possible to see a dense sea of stars in the night sky. I've heard Tokyoites gasp on seeing this sight for the first time.
If you're planning a visit, please be advised that it's now t-shirt weather. Despite what we said earlier about cool temperatures, you will feel quite warm once you start moving up the trail. A good sun screen is also a must, since UV levels are very high at this time of year.
That's all for now. He hope that the promise of gorgeous vistas and an escape from the heat will lure some of you to these parts in the near future.
Till then, stay safe and stay cool.
Source of Information:
Nature Guide Five Sense, Kamikochi blog: https://fivesense.guide/blog/today/73943/