Hello to all of our loyal readers around the world.
As mid-June draws near, Nagano has now joined other Japanese prefectures in welcoming (albeit, with muted voices) the 2020 rainy season. Cloud cover and occasional heavy rain showers are the hallmarks of this time of year which is a regular feature on the Japanese calendar.
The upshot of all this rainy weather is that it's also peak season for what is known as shinroku (新録) or "new green" in the park's forested landscape. These fresh green hues have a luminous quality that provides a stunning backdrop to flowering fauna like the crab apple blossoms seen here:
Also visible around the Kappa Bridge and Konashidaira areas, flowering rhododendrons form an indispensable part of the seasonal mosaic: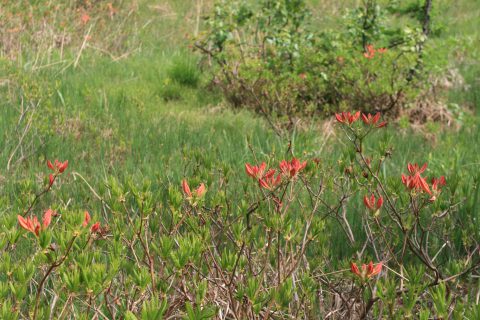 If you're lucky enough to visit on a rare sunny day in June, the views along the Azusa River and by Taisho Pond are expansive and refreshing with their broad swathes of spring green: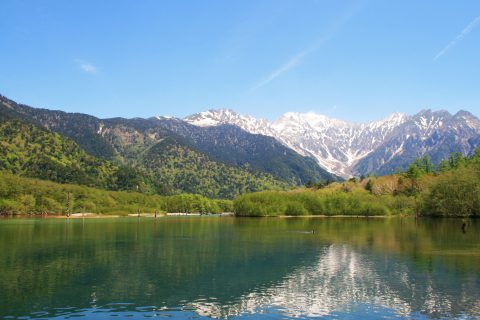 Temperatures at this time range from a chilly 11 degrees Celsius to a comfortable 24, making it advisable to dress in such a way that you can add or shed a layer when the situation calls for it.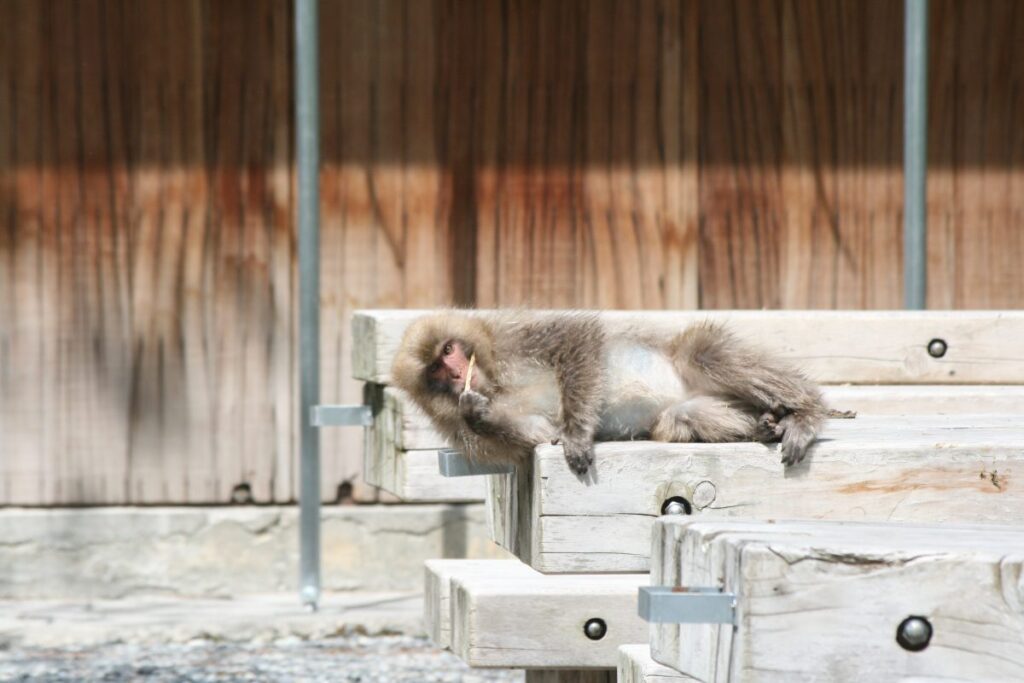 With far fewer people visiting Kamikochi than usual, the park's wildlife very much have the run of the place. Macaques stretch out languidly on benches and waterfowl paddle about in blissful solitude.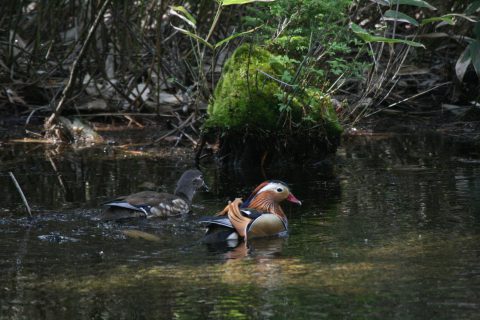 To the many many people among our followers who can't currently visit Kamikochi due to travel restrictions, we'd once again like to assure you that the park is the same place it has always been and will remain so. We look forward to the day when the world is back to normal and we can enjoy Kamikochi at our leisure once more.
Thanks as always to the good people at Nature Guide: Five Sense for the info and images used in this blog