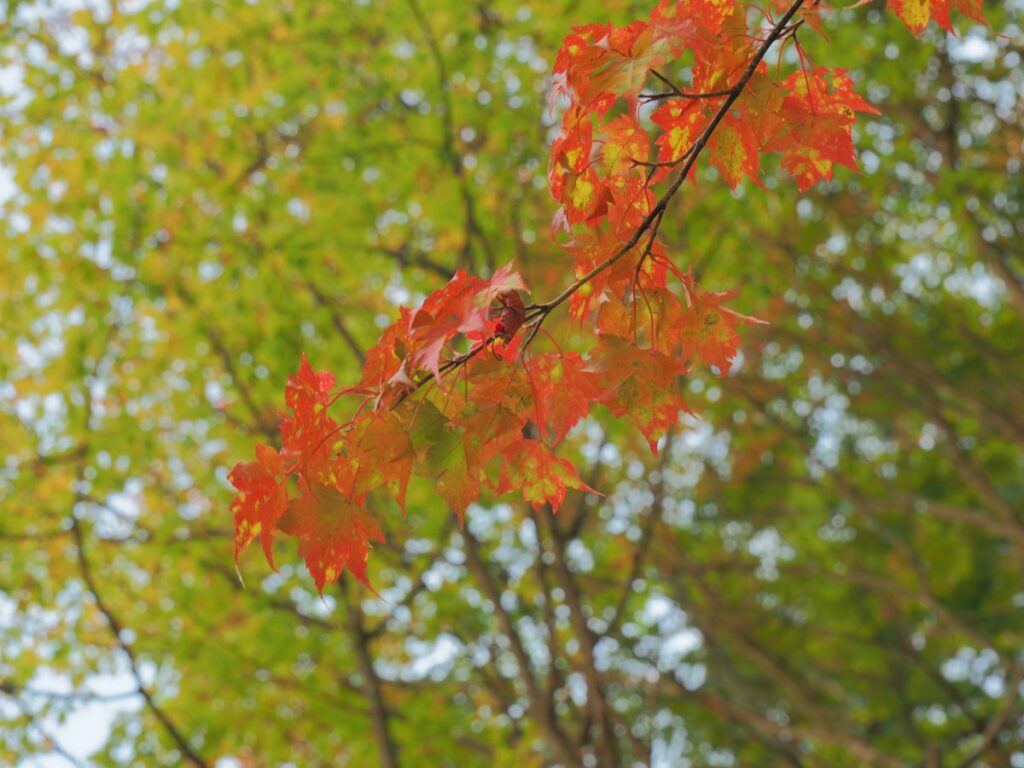 Hello to all of our readers out there.
We're bringing you this update a little later than usual as temperatures around Nagano plummet. Mere days ago, you could walk down a city street during daytime and in short sleeves free of discomfort. Not anymore, though.
Located at a much higher altitude than nearby cities, Kamikochi is naturally colder. On Tuesday morning, the temperature dipped below 2 degrees Celsius and frost was seen near Kappa Bridge: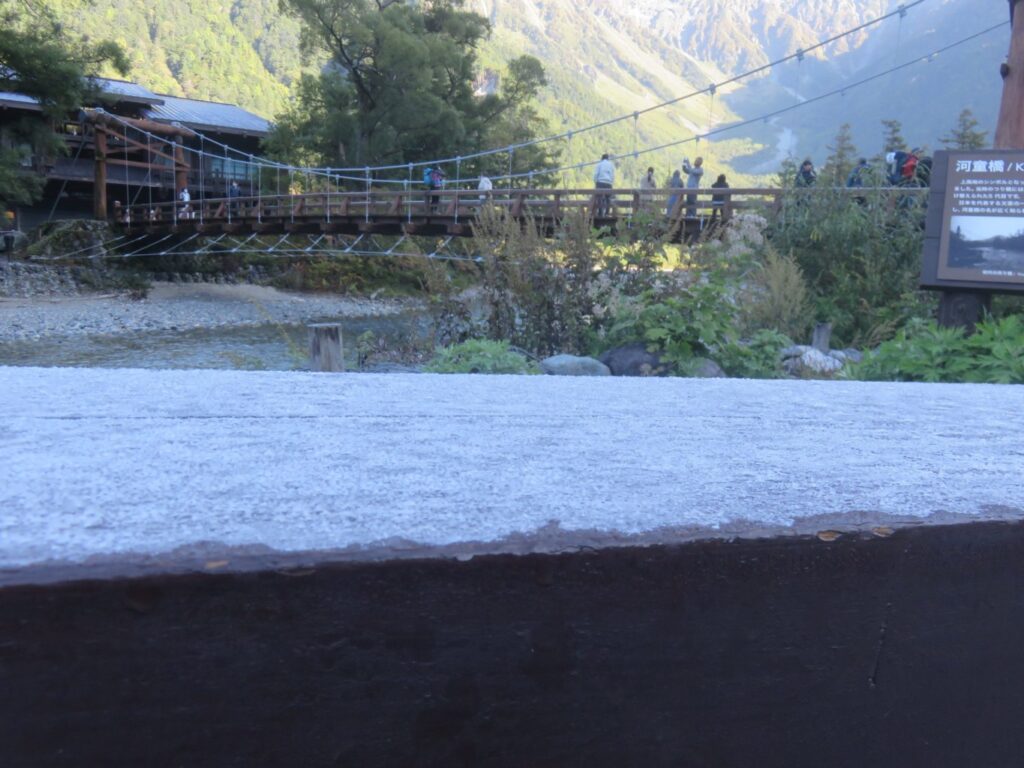 Daytime temperatures are a more temperate 15 degrees, but you will still feel cold when it clouds over. Warm attire, such as a weather resistant shell over a fleece are recommended as are gloves, a hat, and warm socks. Be sure to keep safe and comfortable while giving yourself some options, if possible.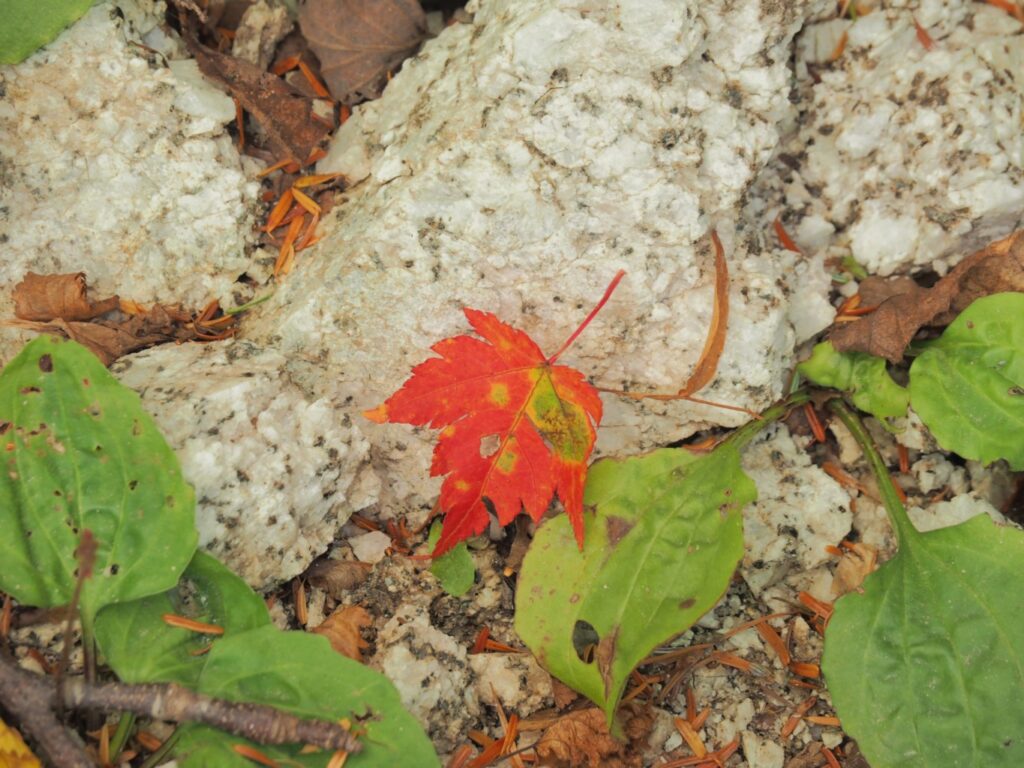 The main upshots of cooler autumn weather are clear skies and increasing numbers of colored leaves like the maple pictured above.
As always, the Karasawa Col is enjoying a peak period of autumn color images of which you can see here at the Karasawa Hyutte homepage: https://www.karasawa-hyutte.com/%E7%B4%85%E8%91%89%E7%8A%B6%E6%B3%81-2020/
If you manage to visit, between now and when the park closes on November 15th, be sure to check the weather beforehand and prepare accordingly.
That's all for today's update. Thanks as always to the folks at the Five Sense Kamikochi blog for keeping us abreast of current conditions via photographs and detailed reports. We'll be sharing more of this info as it becomes available to us.
Sources of Information:
Nature Guide: Five Sense, Kamikochi blog: https://fivesense.guide/blog/today/28773/
Karasawa Hyutte homepage: https://www.karasawa-hyutte.com/%E7%B4%85%E8%91%89%E7%8A%B6%E6%B3%81-2020/