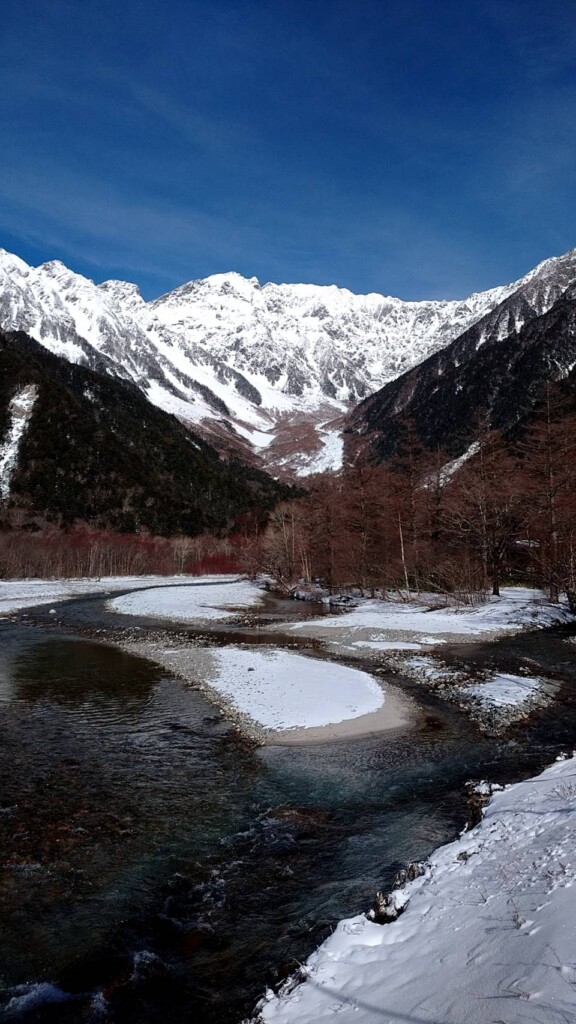 The warmest of greetings to our followers around the world! Depending on where exactly you are when you read this, you may be quite chilly or possibly very warm. We come bearing only the most modest of gift today with a mini-blog offering a tantalizing glimpse of Kamikochi in the early days of winter. In fact, the photo above was taken nearly a month ago, appearing on the Five Sense blog back on November 19th! The snow was already there to stay.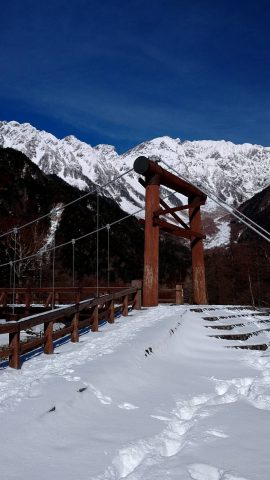 Winter turns the park into a real life Fortress of Solitude, garrisoned by monkeys and a few other hardly forms of wildlife. Park staff are off duty until spring, so human visitors are scarce.
Taisho Pond is at its most beautiful with the snow-decked peaks of Hotaka prettily accentuating the crystal clear surface of the water: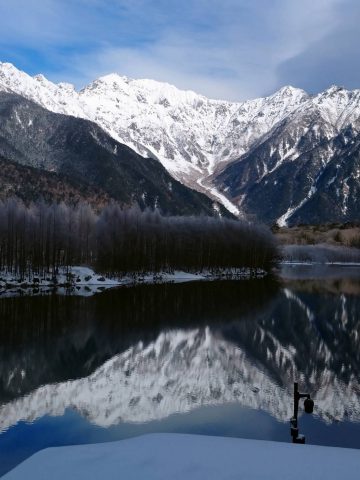 Not to be outdone, Mount Yake looks stately as it holds court near the park's entrance.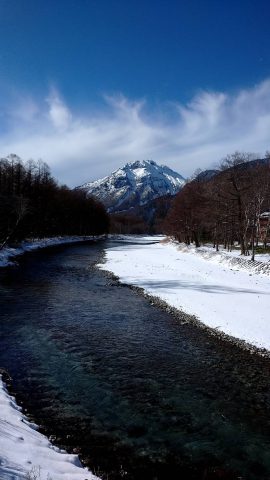 The following picture was taken more recently, on December 16th. It shows the Kappa Bridge now settled in for winter with not a soul in sight: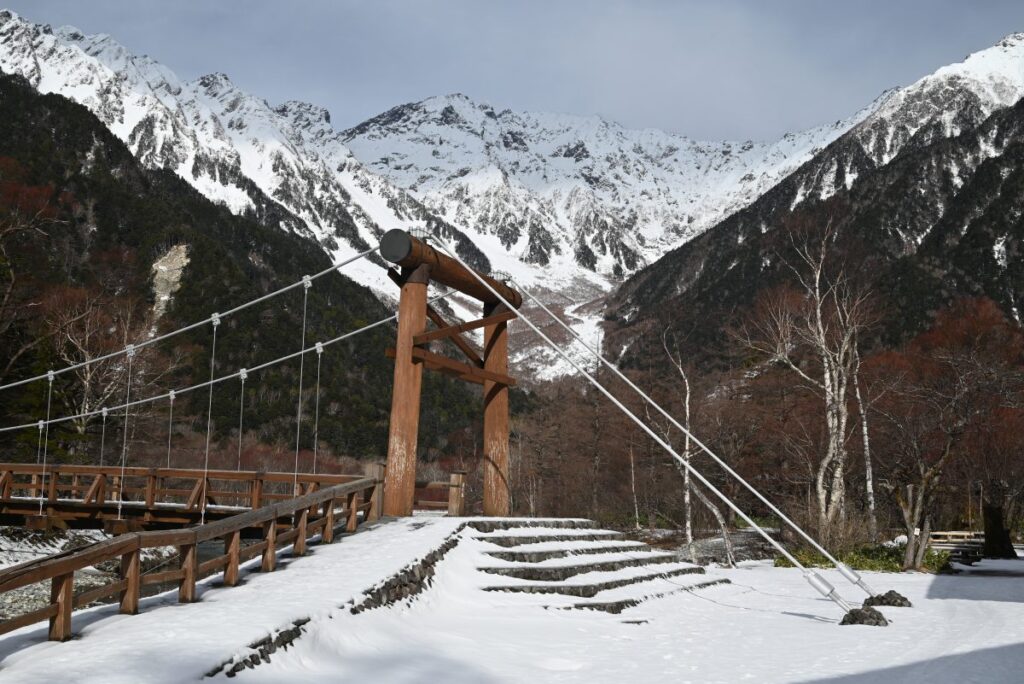 And with that, we conclude our brief look at Kamikochi in early winter. We've got an interesting story to share about some of the park's winter tenants, so we'll be back with that at some point during the winter holiday.
Till next time, we wish you a safe and happy winter season surrounded by loved ones and welcome diversions.
Source of Information:
Nature Guide Five Sense Kamikochi blog: https://fivesense.guide/blog/column/32312/