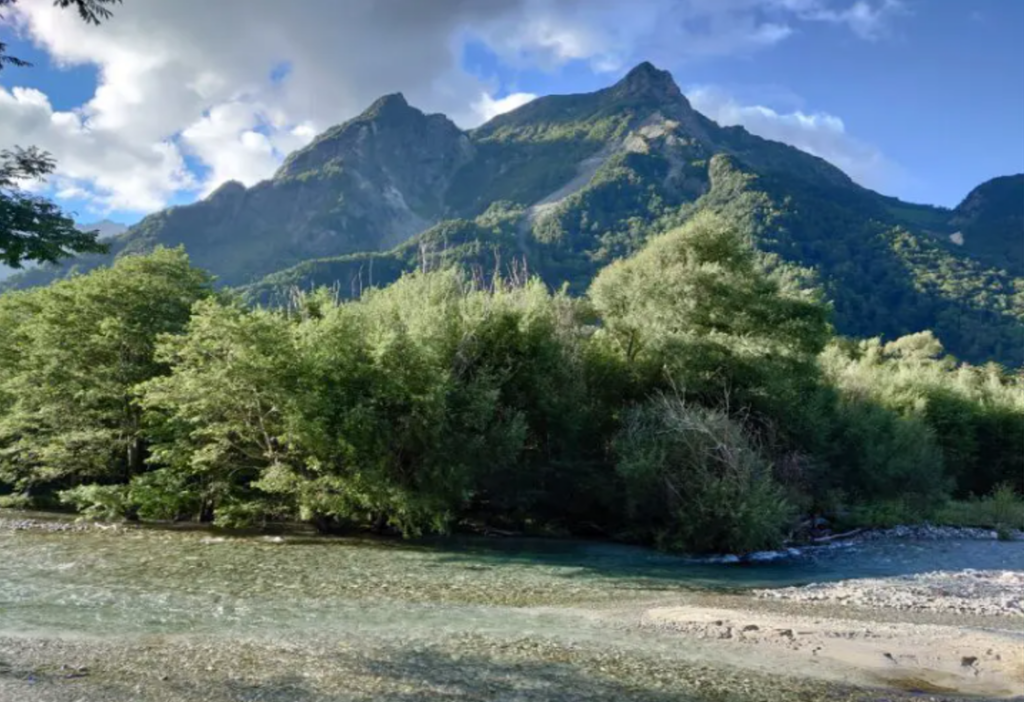 A hearty hello to all of our readers near and far!
Today, we're bringing you a pared down version of our weekly blog so you can get on with your Friday. I myself have arranged to get off work a couple of hours early for a weekend trip to the mountains. Huzzah!
As I write (2022/09/09), there is still relatively little in the way of autumn color in Central Kamikochi. However, eagle-eyed visitors will surely be able to spot a few splashed of color here and there. You might even see a splotch, a smattering or a swathe.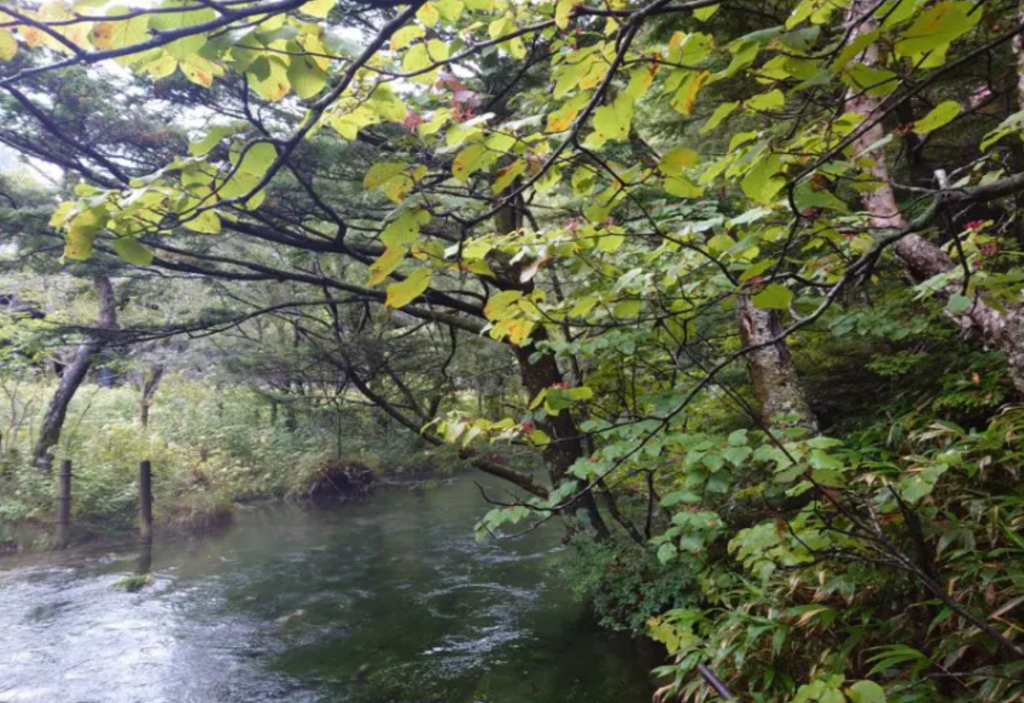 One famously early adopter of autumn hues in Kamikochi is this viburnum furcatum which leans regally across Shimizu River. If your unfamiliar with this fixture of park flora, it's a flowering plant which can grow to be over four meters tall. The Japanese call it by the colorful name of 大亀の木 (ookame no ki, or "big turtle tree"), ignoring the fact that it's actually a deciduous shrub.
The waters flowing past this particular specimen are a cool 6.5 degrees Celsius, which has the effect of hastening the progress of the color change.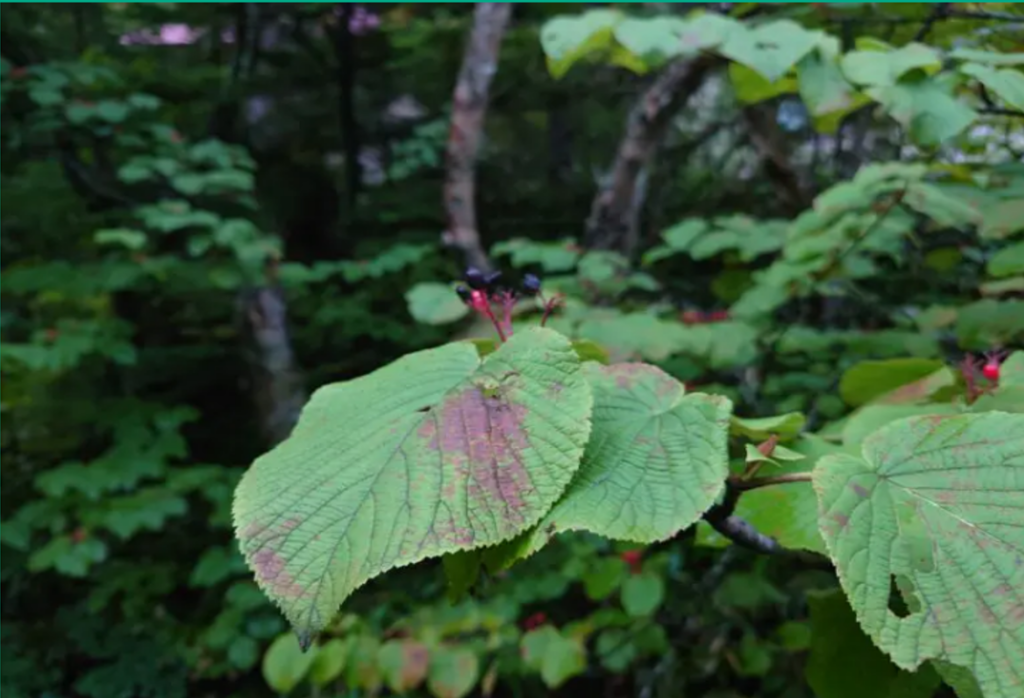 Speaking of temperature, morning highs have recently been around 19 degrees, meaning you can probably make do with a long-sleeved shirt, particularly if you're on the move.
And with that, we conclude our brief look at early autumn conditions in Kamikochi. Thanks to the intrepid bloggers at Five Sense for posting the materials on which our reports are based.
Till next time, be well!
Sources of Information:
Nature Guide Five Sense Kamikochi blog: https://fivesense.guide/blog/today/124245/