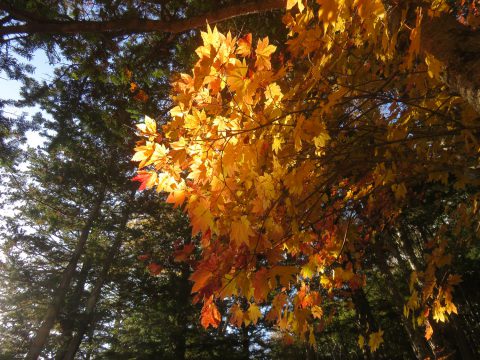 Autumn is a time of radiant days and chilly nights, clear skies and bracing winds, colorful foliage and pangs of melancholy at the thought it will soon be over. There is perhaps no better time of year to experience Kamikochi and like the sun dipping below the horizon, it's at its prettiest just before it disappears. These pictures from the National Park Guide Kamikochi blog say it all: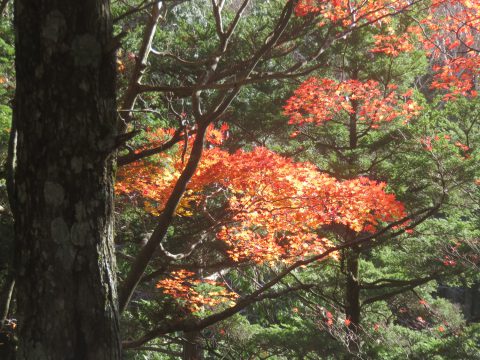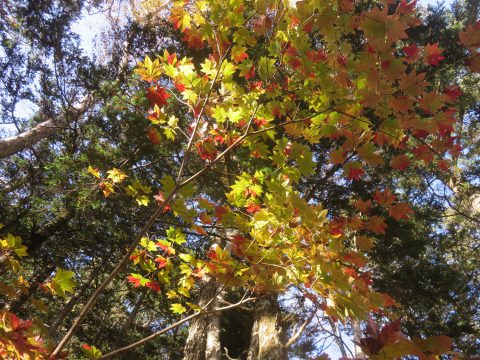 The motley colors on leaves in picture above come from the ones that get more sunlight turning a brighter red.
But even as we enjoy some of the brightest reds, oranges, and yellows on maple trees, we know that we'll soon be seeing those same leaves forming a mottled carpet on the ground.   And as October draws to a close, the park's many larch trees begin to show their brightest yellows before gradually shedding those colors in the following weeks.
To see maple leaves at their peak (not much time left!), we recommend following the right bank of the Azusa river from Kappa Bridge all the way to the Myojin Bridge area. Naturally, you'll have great mountain views along the way as well.
Here's a look at what you can expect from the famed larches now: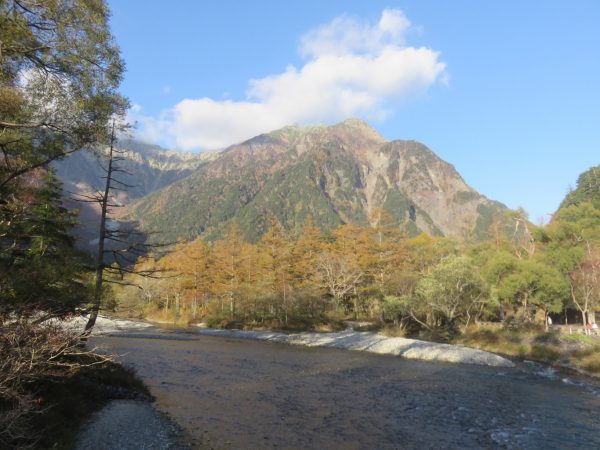 These trees should reach and retain their peak colors for the next couple of weeks and then gradually lose their needles as the season winds down.
As for current conditions, temperatures of 9-10 degrees Celsius were recorded yesterday–warmer than usual due to cloud cover the night before. On colder days, morning temperatures may dip to zero.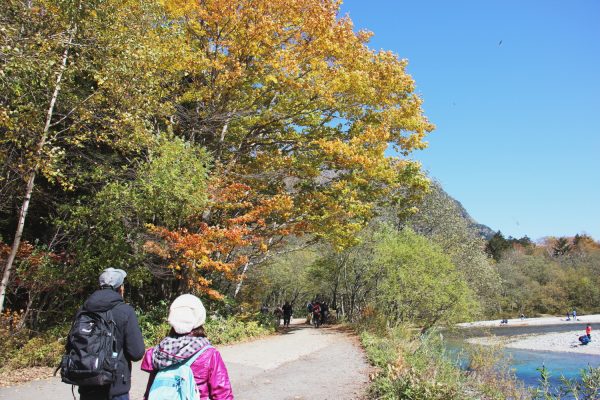 And speaking of times of day, we'd like to take a moment to introduce a less heralded aspect of the Kamikochi experience: enjoying the park by night.
As these photos–again from NPG's Kamikochi blog–show, the night skies above the park present a veritable sea of stars on clear nights. Thanks to very low levels of light pollution, you can make out various constellations amid the dense clusters of stars. It's quite a site:
You will of course have to secure accommodations before planning a night in Kamikochi and you'll definitely have to be warmly dressed, but the payoff is remarkable.
Here, we can make out Cassiopeia: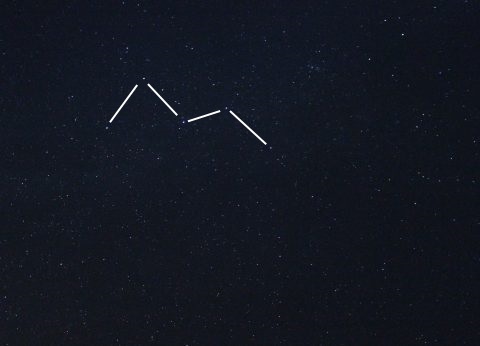 And here we see Pegasus: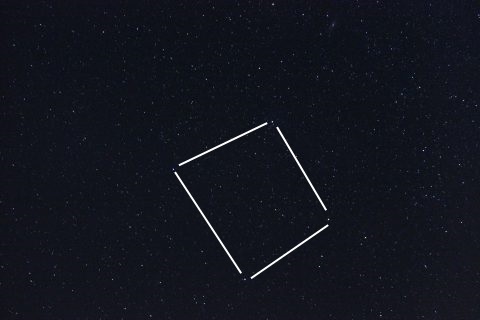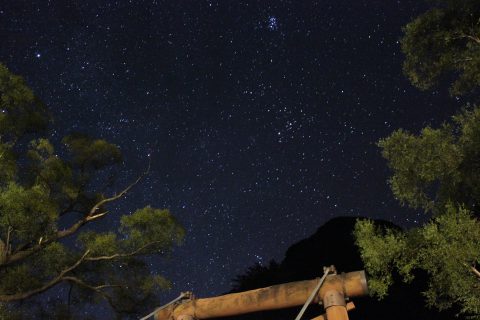 If you're interested, you can read more on the topic in this old blog: https://www.kamikochi.org/blogs/savouring-summer-nights-in-kamikochi
And with that, we conclude our October coverage of kamikochi's autumn season of 2018.
To summarize the major points:
–Maples leaves are now slightly past peak but still beautiful.
–Larch trees are nearing their peak and will remain colorful for a couple of weeks.
–Mornings and nights are cold, so please dress warmly.
Thanks as always to the hard working bloggers at NPG for providing more stellar images of the autumn season throughout the week. Perhaps the most up to date resource on Kamikochi out there!
Sources of Information:
National Park Guide Kamikochi blog: https://npg-alps.net/blog/autumnleaves/21884/