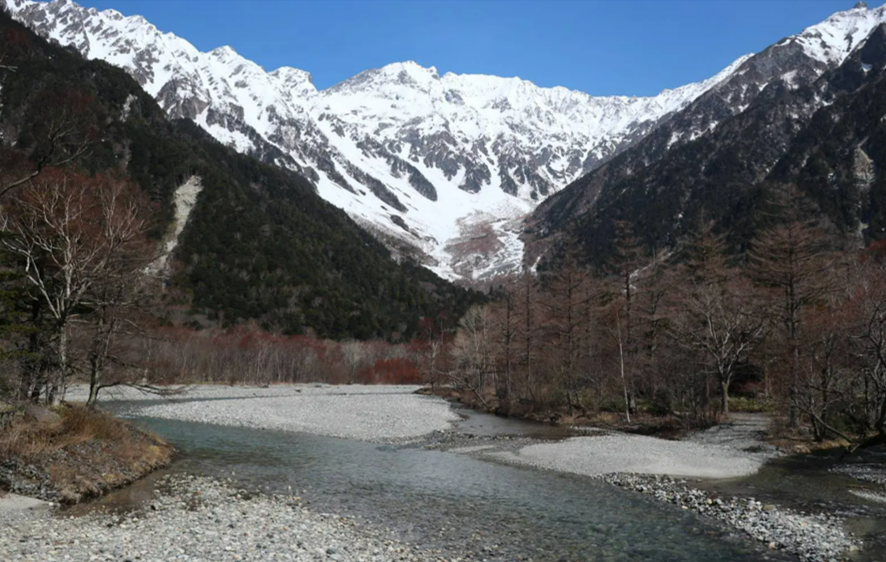 A hearty hello to all of our loyal readers around the globe. I'm writing this piece on the morning of April 10th, just one short week before Kamikochi opens its gate to public transportation.
As our friends at Five Sense have noted, the snow has been melting faster this season than in years past. That means that, with a bit of luck, visitors will have access to most of the popular hiking destinations of Kamikochi from the early days of thes season!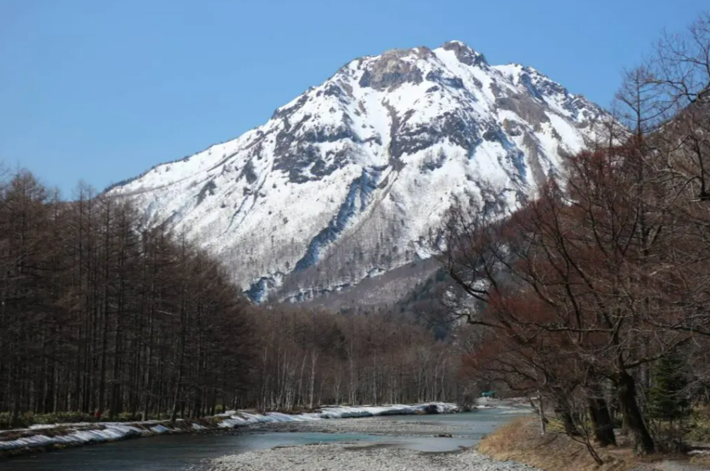 Weather Info and What to Wear
Even in April (and indeed May), Kamikochi sometimes gets spring snow. While it may technically be spring in the park, it's better to think of it as late winter when you prepare clothing and footwear.
When it's sunny out, daytime temperatures can reach 15 degrees Celsius. However, morning temperatures can still drop below freezing, necessitating approriately warm attire.
A down jacket and winter gloves along with sturdy hiking boots should see you through. As always, layering is a key element of staying comfortable in the mountains. you should always be able to lose a layer or add a layer depending on how warm or cold it is.
Some Opening Dates for Businesses and Facilities
The bloggers at Five Sense have thoughtfully shared some dates for business operating within the Gosenjaku Group. There are several options for restaurants in the early days of teh 2023 season, but fewer options for accommodation:
Lodging:
The Park Lodge Kamikochi: ザ・パークロッジ上高地 Monday, 4/17
Gosenjaku Hotel Kamikochi 五千尺ホテル上高地 Friday, 4/21
Restaurants, Cafes, etc.
Gosenjaku KItchen 五千尺キッチン Monday, 4/17
Gosenjaku Hotel Lounge 五千尺ホテルLOUNGE Moday 4/17
Trois Cinq Kamikochi トワサンク上高地 Monday, 4/17
Gifts
Kamikochi Omiyage (gift shop) 上高地のおみやげや Monday, 4/17
Guided Tours
NATUREGUIDE FIVESENSE Monday, 4/17
And with that we comclude today's blog. We'll be back later in the week with a pre-season edition of our popular Q&A post, so stay tuned!
Till then, stay safe and enjoy the spring weather!
Sources of Information:
Nature Guide Five Sense, Kamikochi blog: https://fivesense.guide/blog/column/127178/