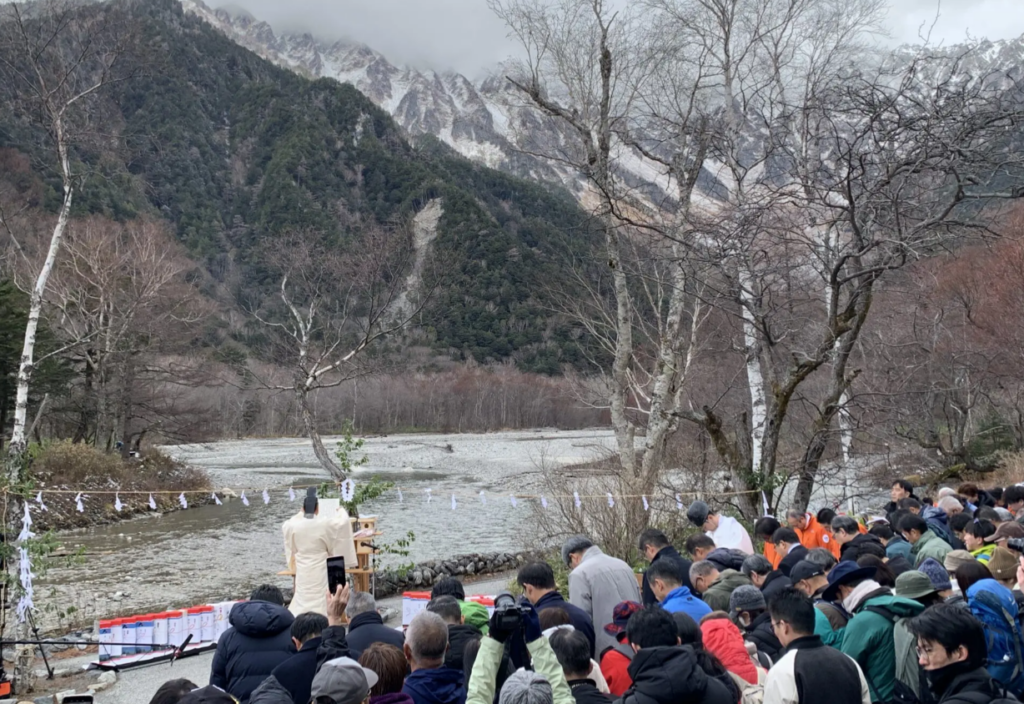 A hearty hello to all of our loyal readers near and far!
All good things come to an end and the 2023 tourist season in Kamikochi was no exception. The park closed its gates for winter on Wednesday, having observed the occasion with the customary 閉山式 (heizan-shiki) closing ceremony. This Shinto ritual offers thanks to the gods for safe passage through the mountains while also paying solemn tribute to the lives lost in the alps over the course of the year.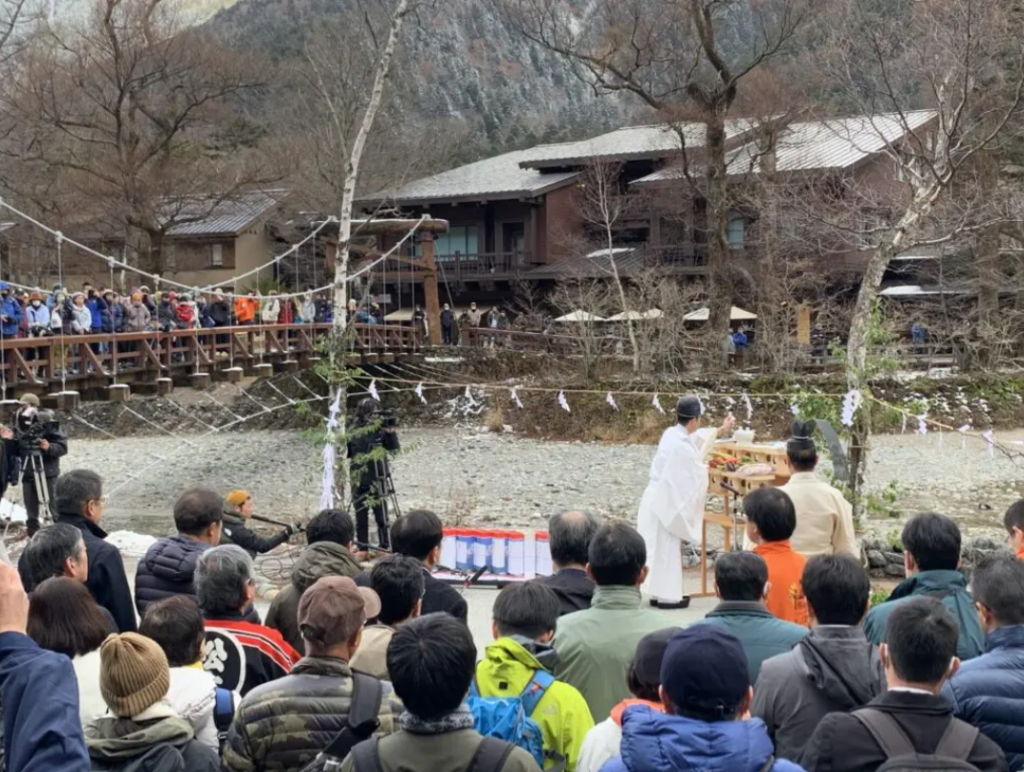 Despite chilly, winter-like conditions, many visitors gathered at Kappa Bridge to observe the procedings. While the ceremony has endured several disruptions over recent years due to the global pandemic, this was a fully fledged observation of the yearly event.
With the park no closed to visitors, this was the scene on the following day*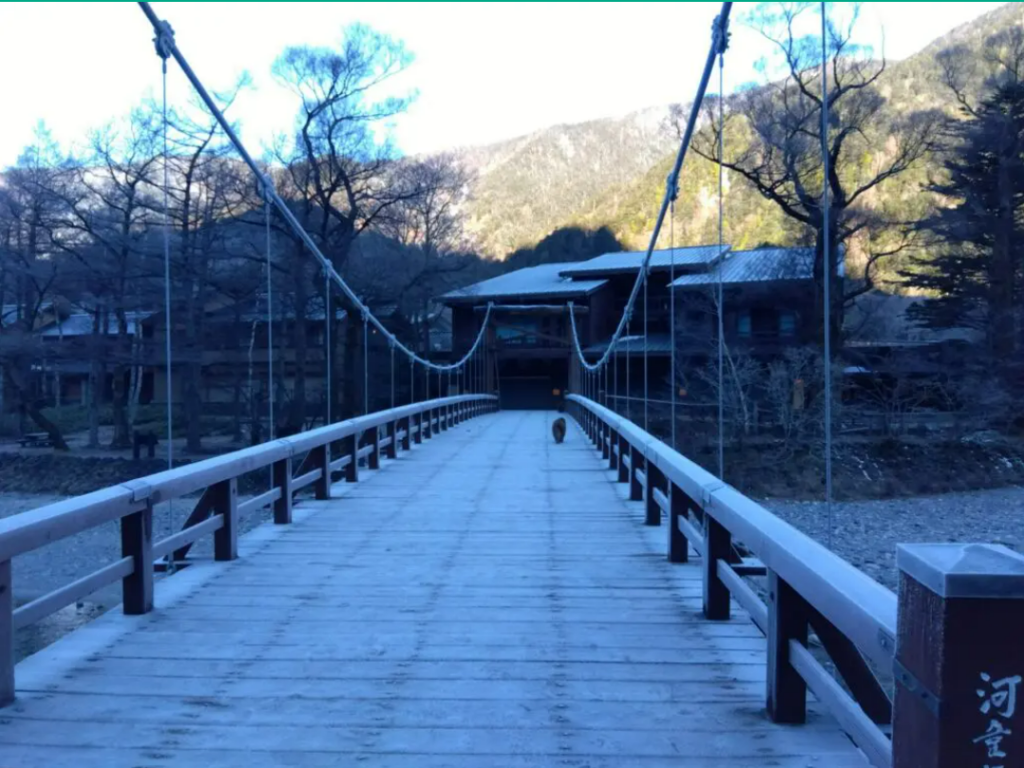 Eagle-eyed readers will notice a solitary monkey making its way across the bridge. And that pretty much sums up the ambience post-closing: quiet, calm, and empty.
Kamikochi's facilities will remain closed until April of next year. In case you were wondering, Kamikochi opens to public transit and the first wave of visitors on April 17th. I have taken to calling this "early opening" because A) it precedes the official opening on the 27th by more than a week and B) not all facilities are open on the 17th. You can get food at the main cafeteria near the bus terminal, but most hotels are still perparing their facities at that point.
Many many people have written in asking about visiting Kamikochi during the off-season, but I'm sorry to say that we can't help with that. Our official position (in respecting the wishes of local businesses) is that "winter is too dangerous, so wait till the spring."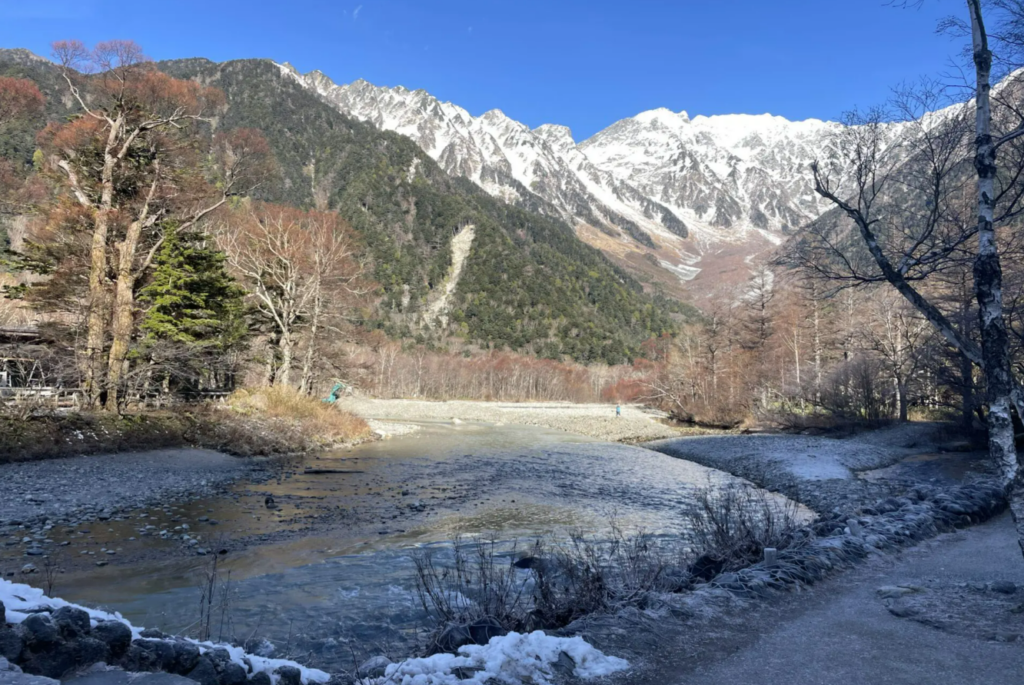 And with that, we conclude our coverage of the 2023 season. As always, we need to give a big thanks to Five Sense for another year of incredible coverage of Kamikochi in the blog that serves as the primary basis for these posts.
We wish you all the very best this holiday season and in the coming year. Stay warm, safe, and well-fed. Spend some quality time with those dearest to you. Ring in the new year in good spirits, and before you know it the 2024 season will be hear.
Thanks to all of you who have joined us on this journey. We'll be back before you can say 中部山岳国立公園!
Sources of Information:
Nature Guide Five Sense, Kamikochi blog: https://fivesense.guide/blog/fivesense-info/130793/