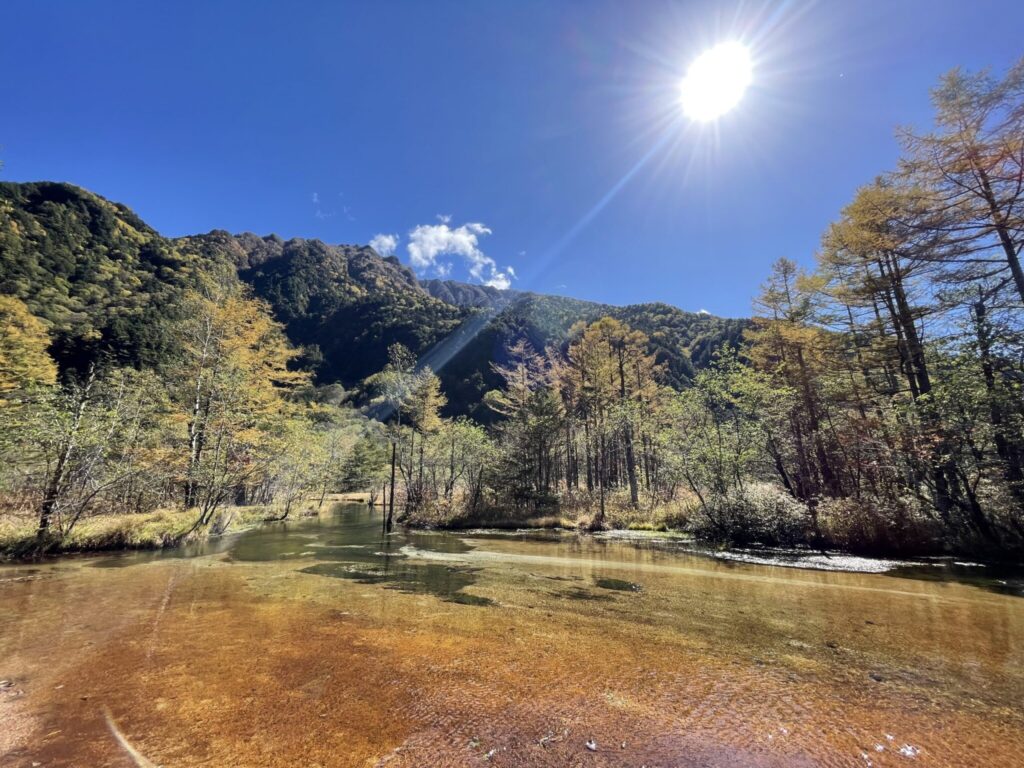 Hello to all of our readers around the globe!
The autumn foliage period is now in full swing in Kamikochi, even as the 2021 season begins to near its close. Around Tashiro Pond, the larch trees have hit their peak yellow hue, creating a perfect late-season ambience. The good folks at Five Sense have been sharing recent pictures of trees around the park and have graciously allowed us to post them here. Enjoy!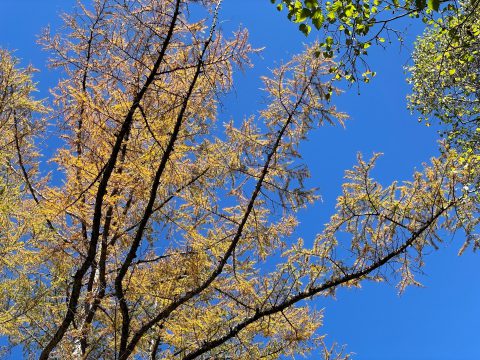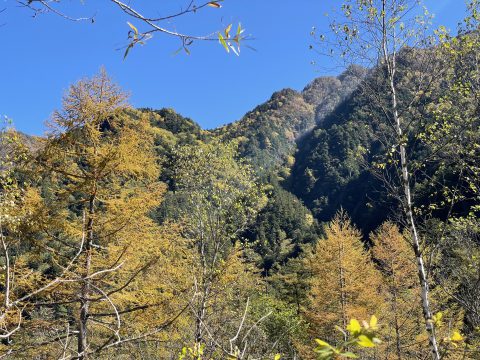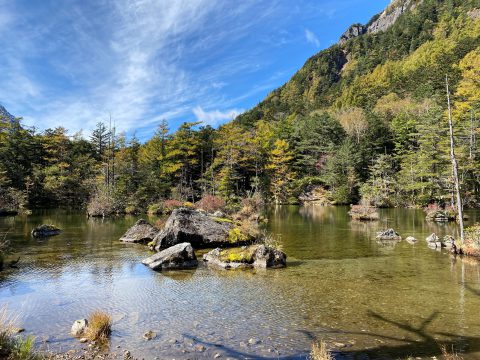 Lest the larches be allowed to hog all of the spotlight, there are also other colorful trees around the park, including a species of maple called itaya kaede in Japanese, or "painted maple" in English: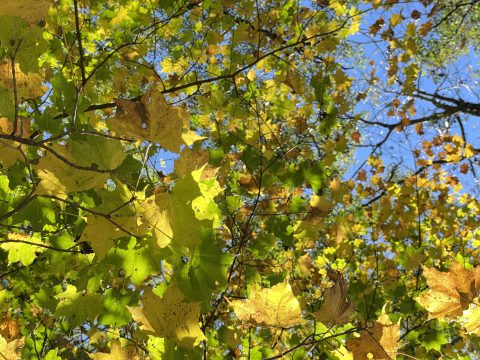 And as we enjoy the fruits of 2021's autumn season, there's an unmistakable feeling of winter creeping up from behind. With morning temperatures now hovering around 1 degree Celsius, Kamikochi got its first dusting of snow on October 20th. The snow melted quickly, but the message was clear: bundle up for those precious last few weeks of the season.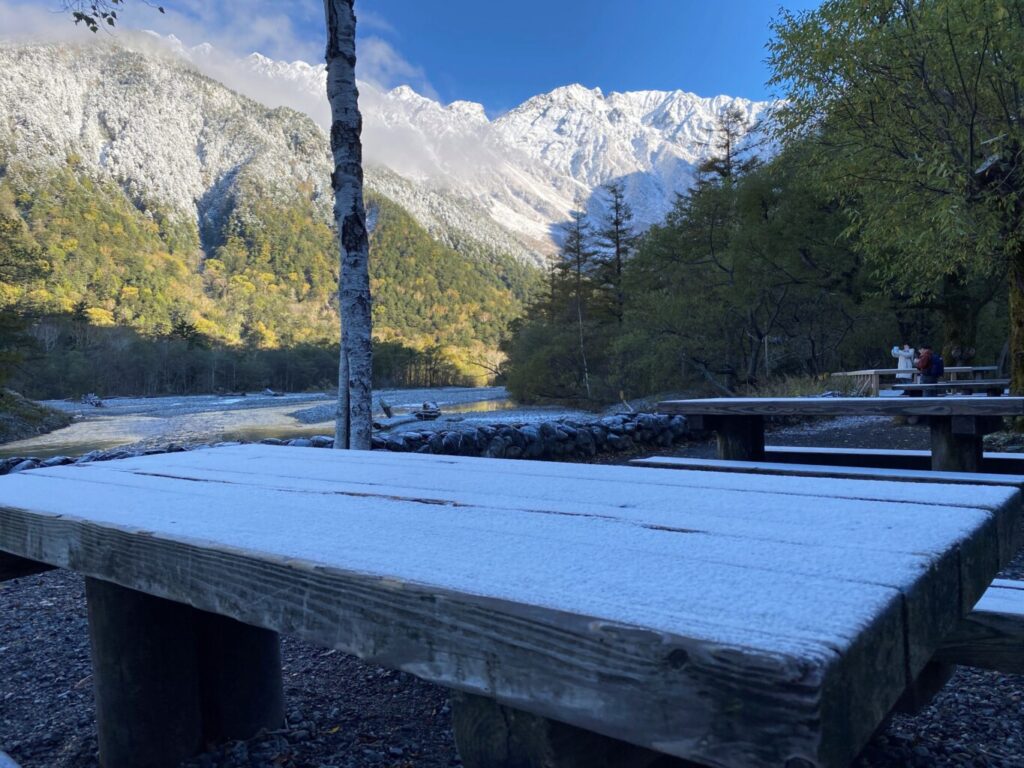 If you're planning a visit this autumn, be sure to dress warmly: a coat, hat, warm trousers and fleeces are all becoming essential as temperatures drop.
That's all for this week's entry. We'll return with more coverage of autumn 2021, as the end of the season draws near.
Till then, stay safe and keep warm!
Source of Information:
Nature Guide Five Sense, Kamikochi blog: https://fivesense.guide/blog/autumnleaves/31917/