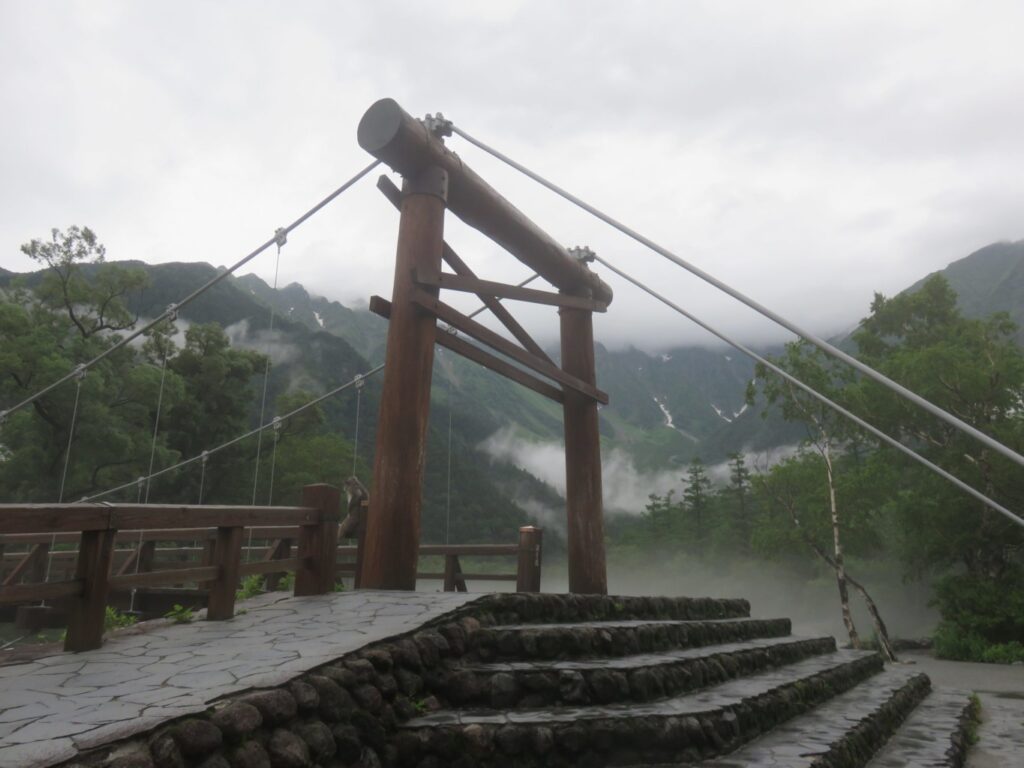 "When it rains, it pours" is an aphorism familiar to all native English speakers. It describes a situation in which unhappiness and misfortune seem to muliply over a single difficult period of time.
In Japanese, the phrase  泣き面に蜂 (nakitsura ni hachi, or "a bee on a crying face") conveys a similar feeling. Bad things seem to happen at the worse possible times. No sooner had Kamikochi emerged from the covid crisis than a spell of heavy rain caused yet another temporary closure.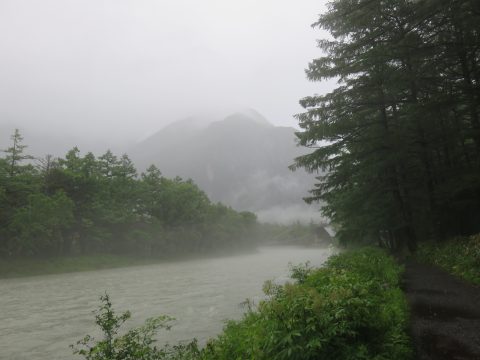 The situation came to a head last Wednesday when a series of landslides caused obstructions along Route 158 and, more worryingly, in front of the Kama Tunnel. The resulting tunnel closure stranded thirty travelers within Kamikochi for the night, forcing them to lodge at accomdations inside the park.
Happily, all thirty of the marooned visitors were able to leave Kamikochi on foot the following day. Unhappily, sections of road linking Kamikochi to both Matsumoto and Takayama remain obstructed, making the park inaccessible to visitors until further notice.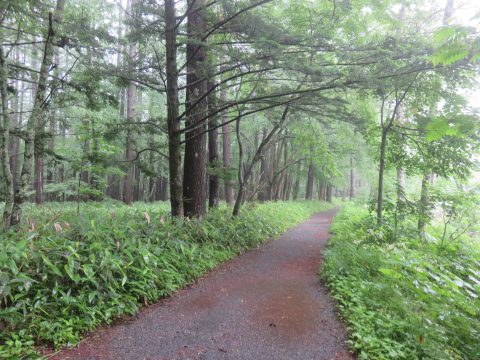 On a more positive note, the facilites within Kamikchi have not been damaged and paths remain accessible. More importantly, no injuriesor other serious mishaps have been reported despite some tense moments as the rainfall reached its peak.
The bloggers at Five Sense have checked in with their impressions of the situation anthey seem like their usual cheerful selves. We share their feelings of gratitude toward the Matsumoto municipal government employees who assisted in teh evacuation of the stranded visitors yesterday.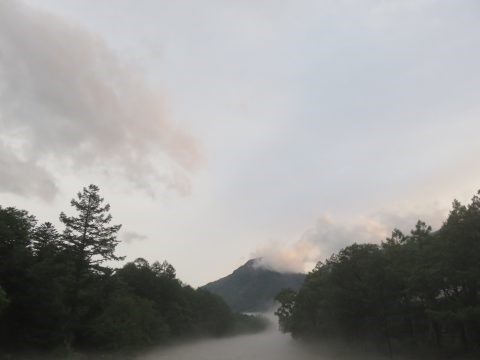 Thanks as always to the folks at Five Sense for sharing the info and images that make this blog possible. We'll be back with more updates on current conditions in Kamikochi, here and in our News section, in the near future.