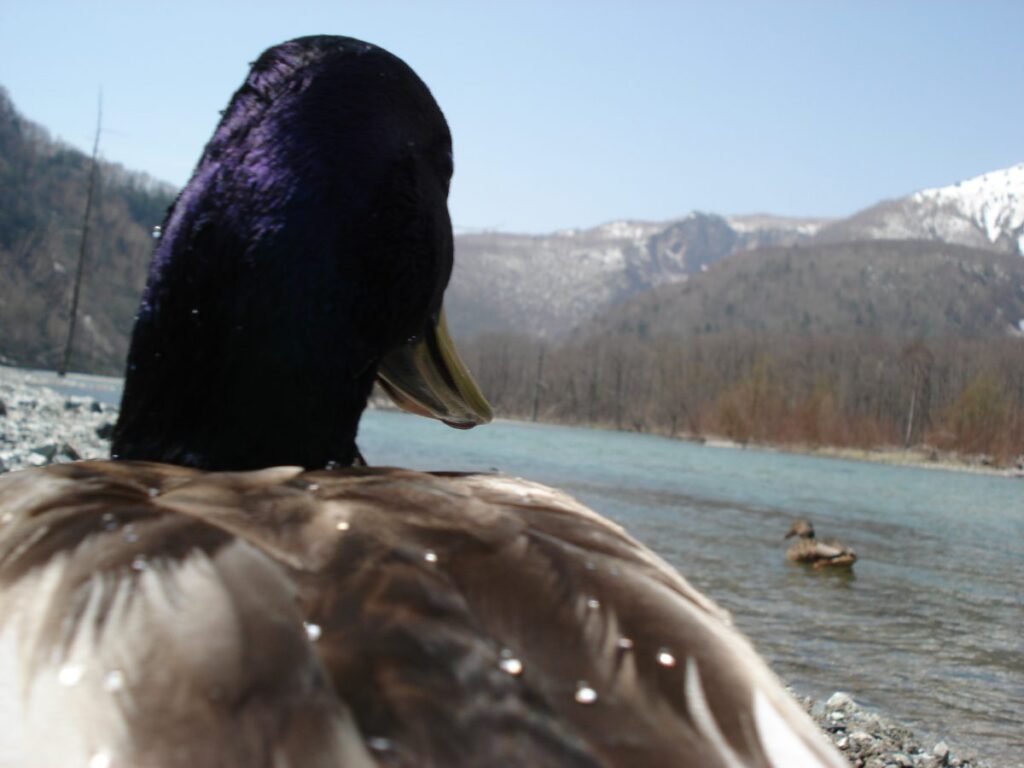 Hello to all of our readers around the world! It's been a while since we've had anything new to report on Kamikochi. With the winter season just six weeks from its end, however, we thought we should check in with the first in a series of off-season musings about life in the park. Bird life, to be exact. As usual, this post owes a substantial debt to the Five Sense Kamikochi Blog, whose frequent contributor "Ume" posted the pics and information back in January.
As you may have gathered from the title of this post, mallard ducks (called "magamo" in Japanese) have a special quality which strengthens their association with Kamikochi. The mallard itself is by no means a rare species. Of the 130 species of birds confirmed to reside in Kamikochi, though, it is one of only 20 species that winters there.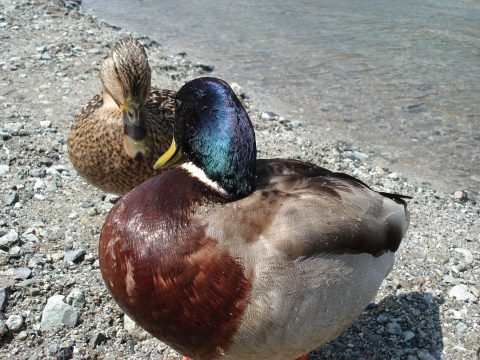 Generally speaking, winter birds are migratory and move around with the seasons. They migrate to cooler climes in the summer and warmer climes in the winter. While other species of mallard found in Japan follow this habit, Kamikochi's mallards prefer to stay put. One reason for this is that the large amount of natural spring water found in the park keeps bodies of water warmer than they would otherwise be. With sturdy water-repellant feathers, mallards are more than capable of enduring the six degree Celsius cold of winter streams and ponds.
From autumn to spring, the male mallard sports glossy, deep green plumage on its head, while the female displays a more subdued, dappled pattern.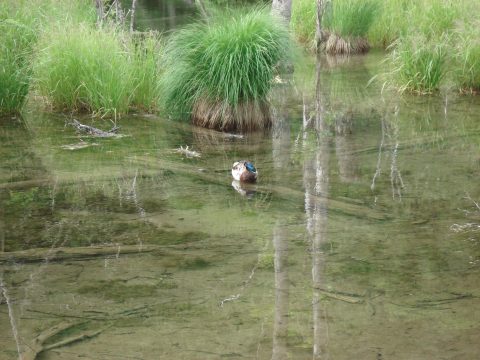 Mallards and other waterfowl are part of the rich menagerie of wildlife you can see on a visit to Kamikochi. We're all hoping that the park is up and running again on April 17th, as scheduled.
Sources of Information:
Nature Guide Five Sense, Kamikochi Blog: https://fivesense.guide/blog/column/29392/