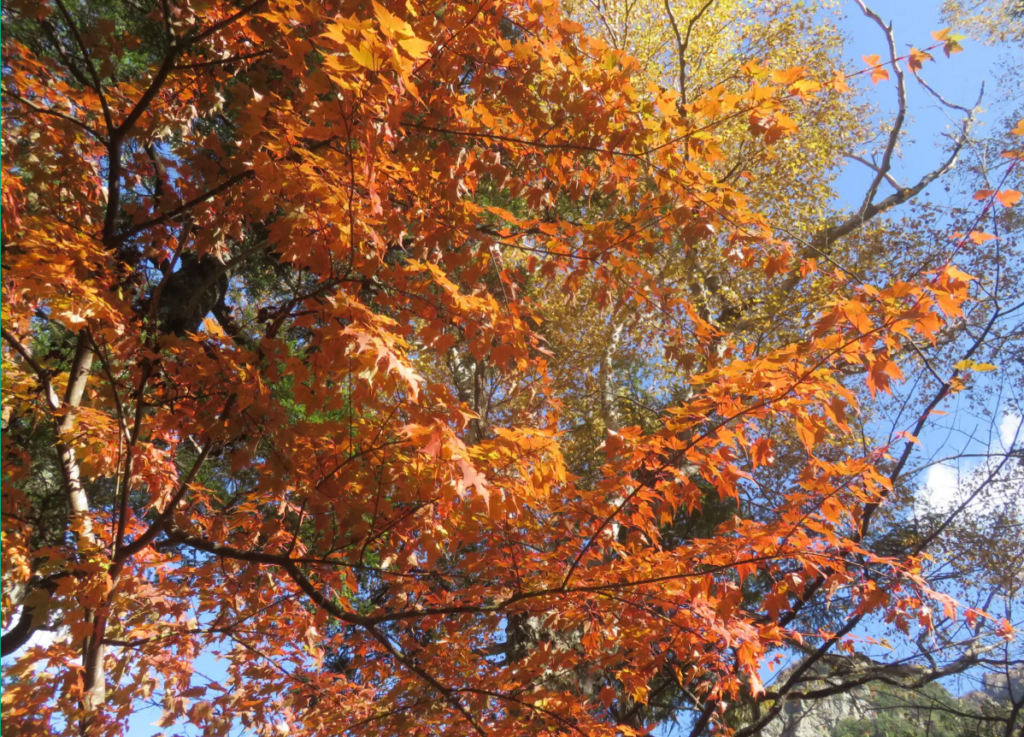 A hearty hello to all of our loyal readers far and wide!
As of now (the afternoon of 2023/10/25), various species of maple in central Kamikochi are at or slightly past full color, having peaked earlier this week. Feast your eyes on these sun-dappled reds, yellows, and oranges: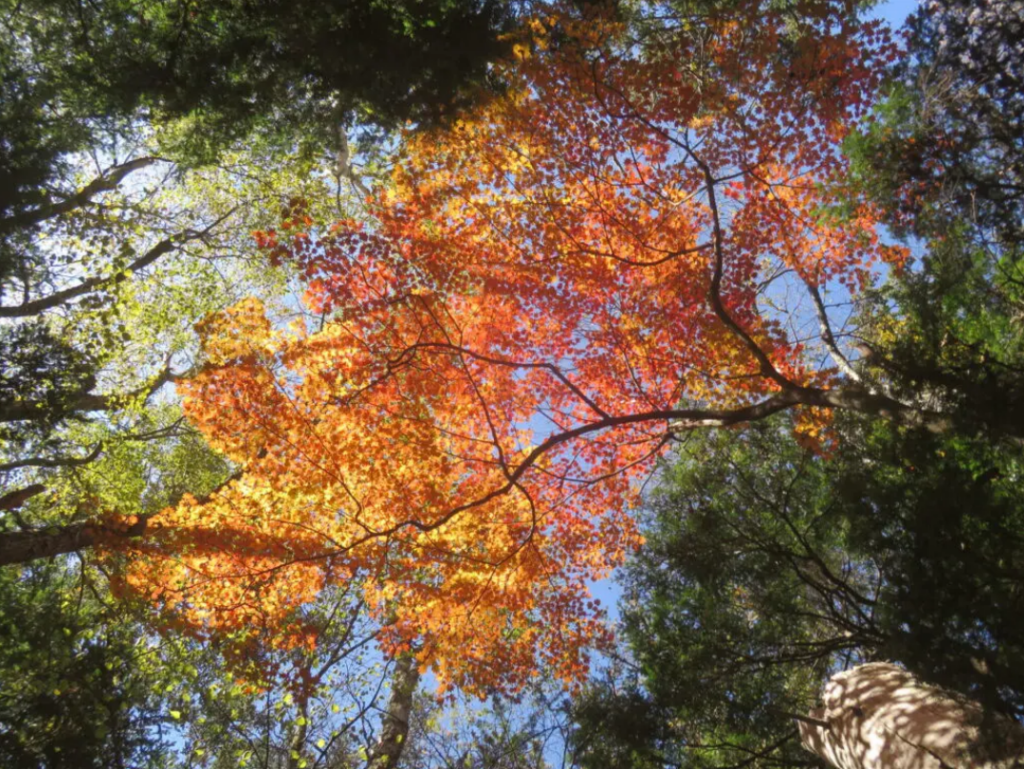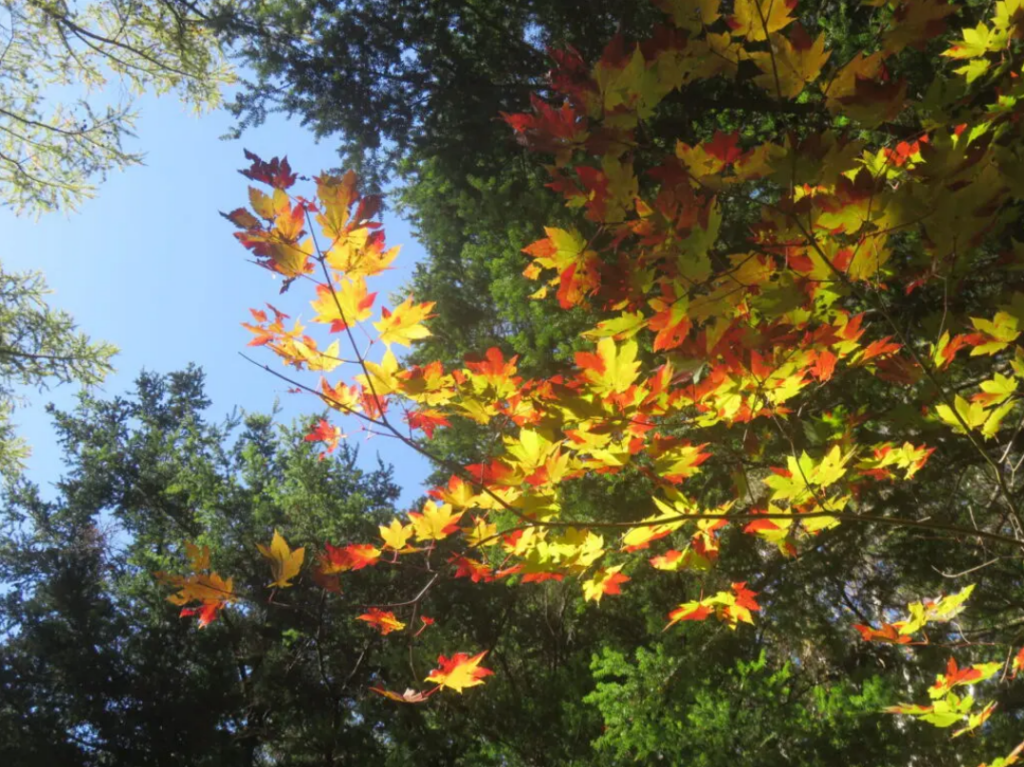 Thanks to Five Sense guide and blogger Sakura for posting these wonderful photos!
We're told that as of a few days ago, the larches or karamatsu of central Kamikochi are showing from 70 to 80% full autumn yellow. If you want some more good news, we'll be able to enjoy these latecomers to the season until the end of the first week of November. Here's how they looked on Tuesday: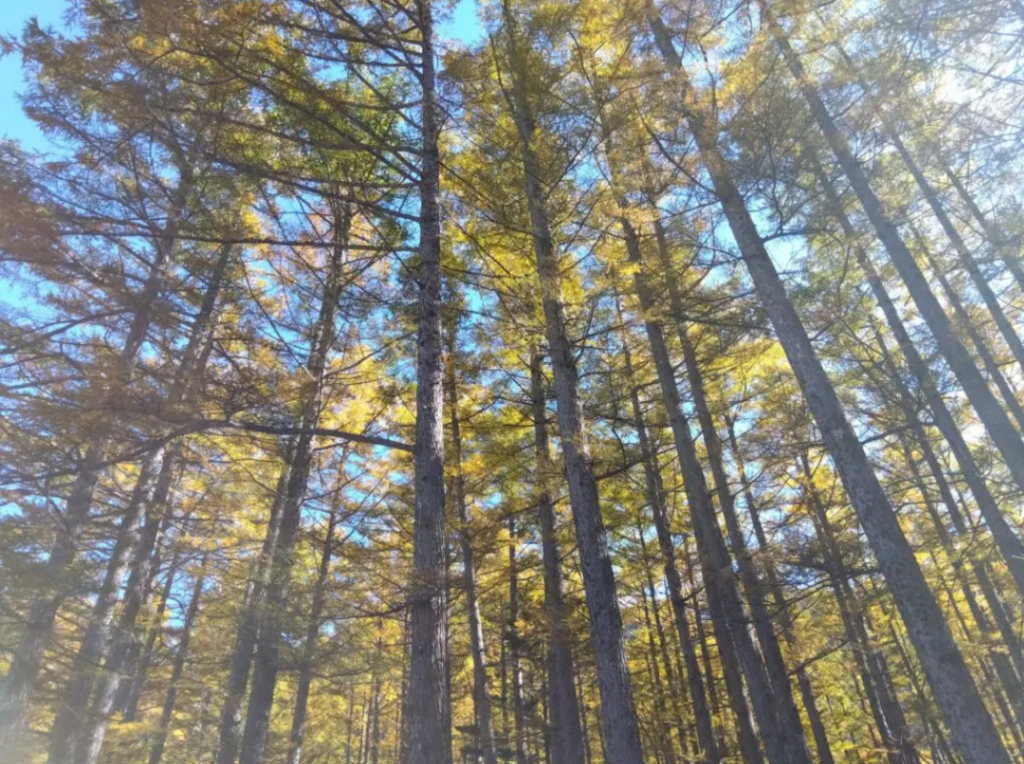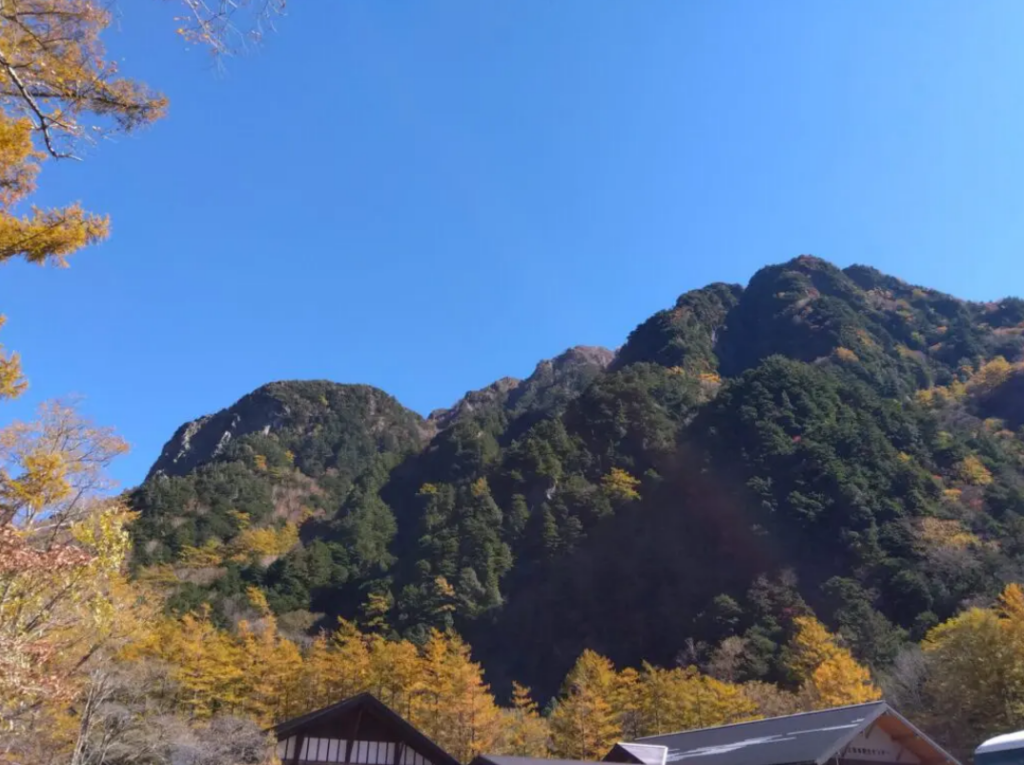 Ah, lovely stuff. A genuine highlight of the year.
Some Tips for Enjoying Autumn Colors
Along with the sweet pics, Sakura included a few helpful tips about how to get the most out of an autumn excursion to Kamikochi.
First off, since leaves look most vibrant when the sunlight is hitting them, you'll want to do your best to visit on a clear, sunny day.
By the same token, you should try to do your leaf viewing at a time of day with the most sunlight. Remember that central Kamikochi lies in a deep valley and, as a result, gets less sunlight than a location on flatter terrain.
That means you really only have a window of about six hours, between 9am and 3pm.
As far as what to wear on your visit, please bear in mind that morning lows are around zero degrees Celsius and midday highs are often below 10 degrees. So bundle up accordingly.
That's al for this week's blog. We'll be back in the near future with a report on the emmerging larch situation.
Till then, be well and stay warm.