Hello to all of our readers near and far!
Amid occasional cold and wet spells, Kamikochi's late autumn period of dazzling foliage keeps delivering the goods. The above photo of the Hotaka peaks covered in snow was taken shortly after dawn this past Tuesday. The scene was one of tranquil and otherworldly beauty. It was also, unmistakably, an early look at the winter season.
That's not to say that autumn is at its end. The rich, golden hues of the larch trees continue to impress even as we turn the corner into November.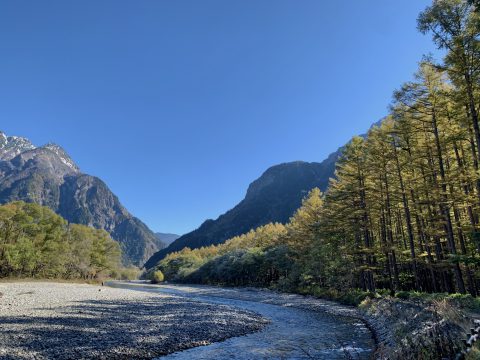 Due to their ability to retain warmth and moisture in water they absorb, the riverside larches are said to be especially colorful. One recommended spot for viewing these trees can be found by walking downriver along the Azusa's left bank until you reach a large bend in the river.
Another prime viewing sport can be found by heading upriver along the right river bank to a forest of larches: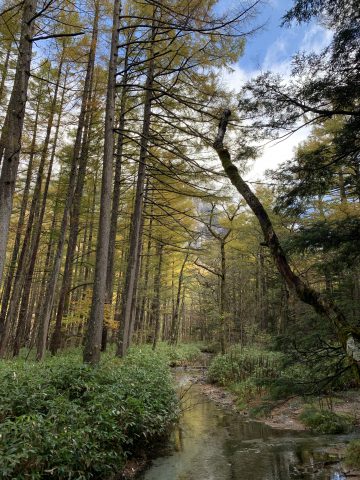 Yet another spot for larch viewing lies an easy 5 minute walk along the Azusa's left bank at the popular Konashidaira Camping Area, where colorful trees are plentiful: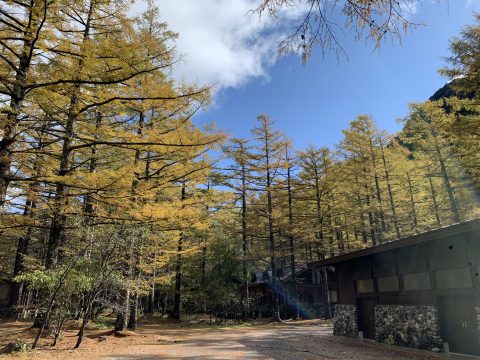 With just over two weeks left to enjoy Kamikochi before it closes for the winter, let's take stock of current conditions.
Late October has predictably been chilly with morning temperatures just above freezing and daytime highs below the 10 degree Celsius mark. Additionally, frost on the walkways has made them slippery, so you'll walk to take a bit of care traversing them.
Down jackets along with warm gloves and hats, as well as of course appropriate footwear, will serve as stout allies against the elements. If you're sufficiently bundled up against the cold, there's something quite lovely about crisp chilly air on a fine autumn day.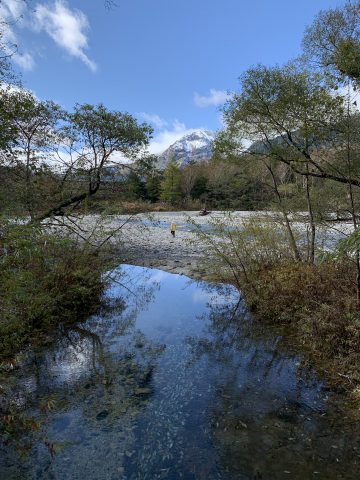 Well, that's all for this week's entry. Thanks as always to the good folks at Five Sense for sharing the info and images used to create this blog.
To all of our readers, we hope you have a great weekend and find a way to enjoy the autumn to its fullest.
Stay safe!
Source of Information:
Nature Guide Five Sense, Kamikochi blog: https://fivesense.guide/blog/today/31951/